Heavy Meddle: What's Behind My Husband's Chronic — And Irritating — Indecisiveness?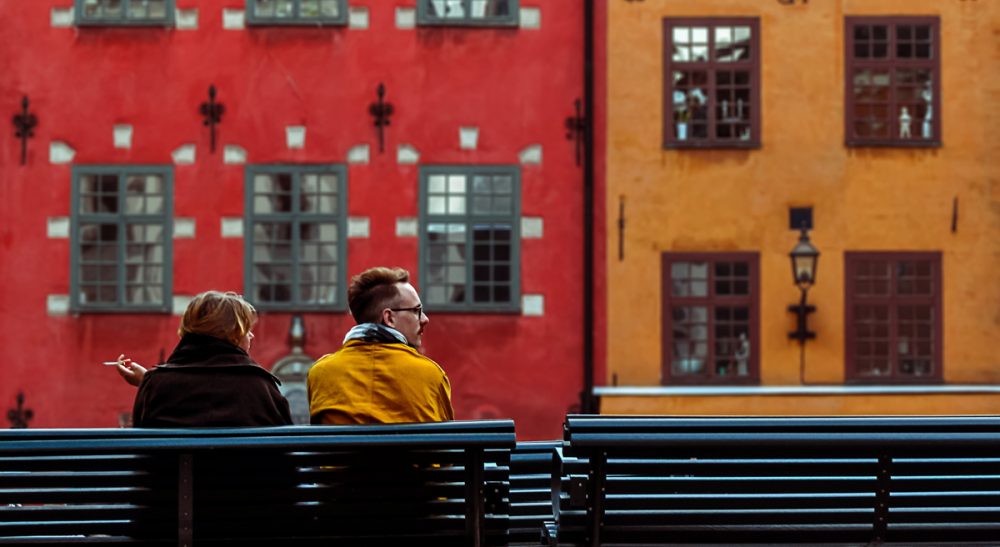 This article is more than 5 years old.
Welcome Meddleheads, to the column where your crazy meets my crazy! Please send your questions to email. Right now. Not only will you immediately feel much better, you'll also get some advice.
Hugs,
Steve
…
Dear Steve,
My husband is driving me crazy. If I get tickets or make reservations ahead of time (for the types of things he likes to do), I always ask him. He agrees, and then I put that event on our calendar. He forgets about it, and then, when the time comes and I remind him about it, he is no longer interested. He hems and haws. He says, "I don't know what I'll be doing that night." Mind you, he doesn't have any other plans. He's just not sure if he wants to do that.
Usually, he ends up going with me. But this happens pretty much every time I make plans: I am left hanging, waiting for him to decide if he wants to go or not. Eventually, he agrees to go, but often, it is without enthusiasm. Really, I'd rather take a friend than go with an unenthusiastic hubby. He gets kind of pouty. At the end of the evening, he's always glad he went, but really... It's a whole lot of rigmarole for me to go through.
The upshot of this is that now, I don't plan as many things. Unfortunately, this also means that, at times, I let things go by that I'd really like to have done. It's just too much work.
Every once in a while, he complains to me about how he is the one planning all our outings. I mean, really? Once, in a joking tone, I said, "That's because you never want to do the things I plan," and he was confused. I guess self-awareness isn't his strong suit.
Similar things happen when we are going out to eat: He wants me to pick the place, but when I pick (places he likes), he never wants to go there. Guaranteed. I can rattle off three places he generally likes, and he'll never like those choices if I suggest them.
Now, when he asks me where I want to eat for dinner, I just ask him where he wants to go. It's easier. Except that he gets annoyed at that and complains that I never have suggestions. What's going on? What's a girl to do?
Signed,
This Indecision's Killing Me
…
Dear TIKE,
Honestly, your husband is kind of driving me crazy, too. Assuming you're giving me an honest account of his behavior, I really don't get it. You go out of your way to plan events that he likes, you check with him, and you put these events on your mutual calendar...and he still gives you a hard time — both about agreeing to go out and during the outing itself. This isn't the behavior of an adult male. It's the behavior of a bratty 10-year-old boy.
But it sounds to me like there's more going on here. He's provoking you. The question is: Why? Here's where I can only speculate. Maybe he feels you're too controlling of his life. Maybe he's tired out from his work and doesn't want to go out. Or he's an introvert who finds social situations stressful. Or he's depressed. Or maybe he's just a big fat passive-aggressive party pooper by nature. Eek.
One thing's for sure: You have to talk to him about this. You have to make it clear that he's driving you nuts, for the reasons you set out in your letter. And you have to do this in a way that isn't accusatory. How? By skipping the grievance and proceeding to the painful truth beneath: You're hurt. You're trying, after all, to perform kindnesses for your husband, because you love him, and you want to spend time with him. And for some reason, he's not making that easy.
Maybe he's tired out from his work and doesn't want to go out. Or he's an introvert who finds social situations stressful. Or he's depressed. Or maybe he's just a big fat passive-aggressive party pooper by nature. Eek.
I am not suggesting that you guilt trip him (despite my own legendary capacity to guilt trip!). I'm suggesting that you come clean about your sadness and confusion.
Be prepared for two things: First, that your husband may have his own version of events. And second, that the conflict in your values and behaviors may call into question the need for a little marriage counseling. I hope this doesn't sound alarmist. The truth is, most couples could use some help when it comes to establishing and maintaining an honest line of communication.
I hope it doesn't come to that for you guys. I hope your husband can hear your concerns. But honesty, more often than not, complicates matters. It's harder to confront your discontent than to withstand it in silence. The heart of any successful marriage is that the two people in question are willing to work to resolve their problems. I hope both of you are ready to do that work, with or without professional help.
Onward, together,
Steve
♥
Okay folks, now it's your turn. Did I get it right, or muck it up? Let me know in the comments section. And please do send your own question along, the more detailed the better. Even if I don't have a helpful response, chances are someone in the comments section will. Send your dilemmas via email.
Steve Almond is the author of the book "Against Football."