Three Questions To Ask Before Donating To A Charity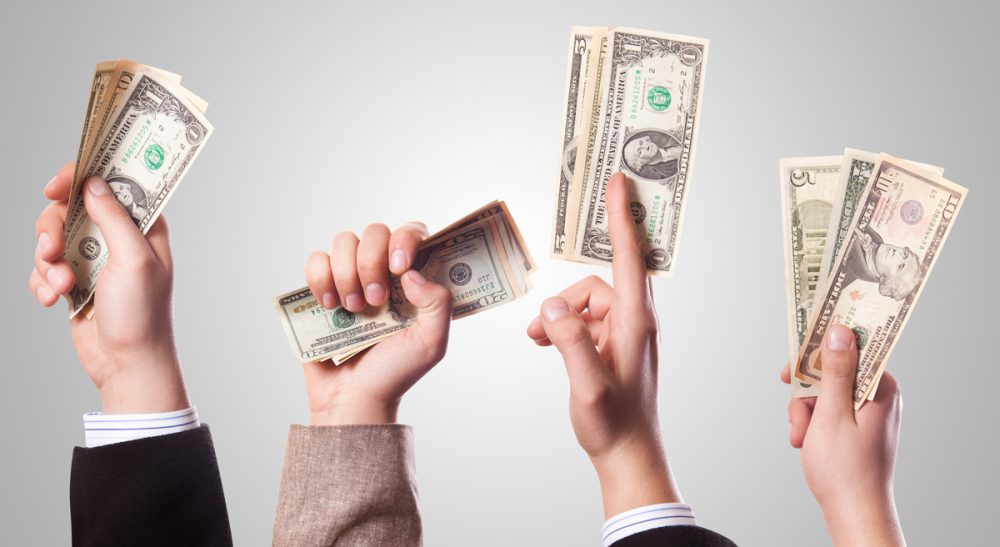 This article is more than 5 years old.
Here in the thick of the holiday season, many people's thoughts turn to charitable giving. In 2013, Americans donated $335 billion, most of it at the end of the year.
To whom you give is a personal decision, often shaped by life experiences and connections to certain causes. Still, most of us want our money to do the most good. Ratings organizations such as Guidestar and Charity Navigator help users check financials and other measures of efficiency. Such statistics may reveal the percentage of funds supporting administration and fundraising efforts. For a more farsighted picture, however, it's better to examine the impact your money could have. Before you pull out your checkbook, here are three critical questions to ask:
Look for a clear story that connects what the organization does to the actual changes in the world that it seeks. The more transparency, the better.
How direct is the link between the charity's activities and the specific, positive changes it aims to create?
Chances are, you see all sorts of pleas from charities that support worthy causes. The marketing material is designed to move you: Homeless puppies sure do look cute, and who doesn't think clean drinking water is important? But you need to delve further. Look for a clear story that connects what the organization does to the actual changes in the world that it seeks. The more transparency, the better.
Take Heifer International. Founded in 1944 to reduce hunger and poverty, this nonprofit is very clear about what your donation enables. For instance, $120 buys a goat for a family in Zanzibar; $500 purchases a cow for a family in Rwanda. Animals provide families with food and income, in the form of milk, eggs, honey or wool that can be traded or sold at market.
Taking the multiplier idea even further, Give Directly, a newer charity, offers unconditional cash transfers to the poor. It also enables rigorous third party evaluations that determine whether or not the cash transfers actually reduce poverty.
Not every charity delivers such tangible benefits. If the organization provides services, ask how they contribute to improving lives. For example, the Global Health Delivery Project, which trains health care workers in low-resource settings, assesses workers both before and after their online training, the better to test and track their capabilities and to chart their improvement.
How does the charity experiment and evolve?
Once you have a sense of the organization's goals and approach, take a look at how it harnesses the power of exploration. You want to see evidence of agility, responsiveness and improvement over time. Smile Train, the charity that provides corrective surgery for children with cleft lips and palates, offers a prime example. Rather than paying to fly surgeons and equipment around the world, Smile Train's money goes directly to local doctors in developing countries so they can perform operations on an as-needed basis. Those doctors then train others, creating a long-term, sustainable system. This drives down the cost of surgeries while increasing the value of every donation. For quality control, a cleft specialist in the U.S. grades digital images of a random sample of Smile Train's surgeries to determine which doctors need more training. The organization even uses fraud detection software to scan for potential red flags, such as photos that appear to have been digitally altered. To be clear: Smile Train didn't start out with these innovations. They evolved through a process of iteration.
How does the organization evaluate both practices and results to systematically measure and share what it learns?
Don't just feel good about giving, do good by investing in organizations that keep doing things better.
This is no easy feat for most charities. Resources are scarce, and pressures are intense, leaving little time to reflect and learn. Mission-focused employees tend to roll up their sleeves and get to work, even if it means constantly "putting out fires." At the same time — in large part thanks to sophisticated institutional donors and a shared focus on impact — many social sector organizations are ahead of their for-profit peers in striving to link action to outcomes and extract the lessons of experience. One organization that's succeeding in this is Share our Strength, which supports school breakfast programs and teaches families to shop for and prepare healthy, budget-friendly meals. Share our Strength partners with Whole Foods to raise funds and awareness. It also invests heavily in learning through a dedicated arm that documents and widely syndicates insights, best practices, data, tools and techniques aimed at ending childhood hunger. As a result, the organization more effectively leads, manages and creates change.
Smart innovations like these are the hallmark of effective charities. Don't just feel good about giving, do good by investing in organizations that keep doing things better.
---