Deconstructing Charlie Baker's Puzzling Cabinet Selections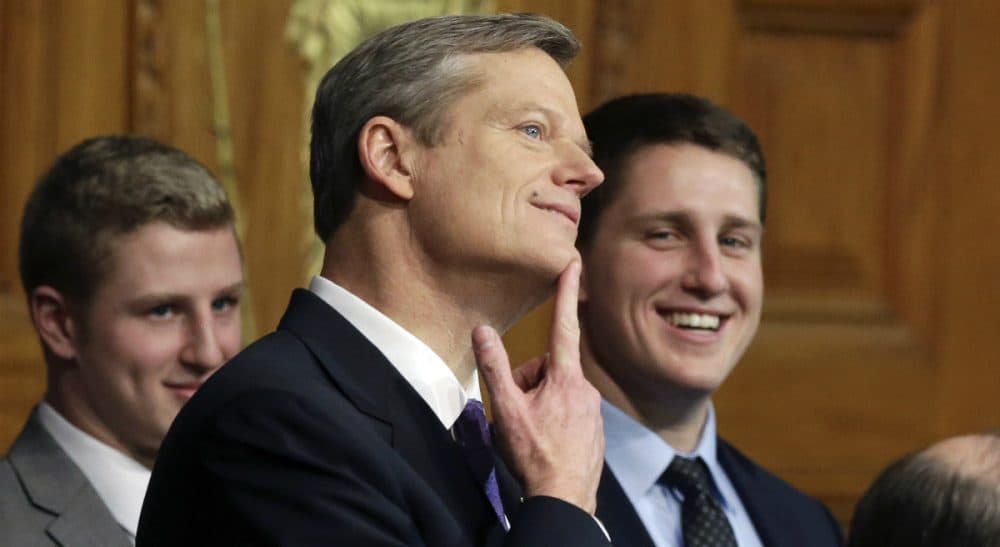 This article is more than 6 years old.
Gov. Charlie Baker is confounding just about everyone's expectations as he assembles an eclectic, hard-to-define cabinet. The child of a Democratic mother and a Republican father, as he liked to say on the campaign trail, he seems to be playing both sides of the dinner table, with pro-business Republicans in energy and finance, and progressive Democrats in housing and transportation. He has made bold, even brash choices that reflect his freewheeling style, but his unconventional moves also signal some peril ahead.
He has made bold, even brash choices that reflect his freewheeling style, but his unconventional moves also signal some peril ahead.
Maybe it's the business school theory of "creative tension" that Baker is hoping to build in his administration, but the outspoken advocates he is placing in key policy jobs differ sharply on their approach to government and its limitations. The appointment this week of the blunt, brilliant Stephanie Pollack as secretary of transportation surprised many on Beacon Hill; she is a fierce advocate for public transportation and infrastructure development in an administration that has promised to hold the line on spending.
Pollack not only opposed the repeal of gas-tax indexing that Baker supported (and which will bleed the state's transportation system of needed cash), but as a policy expert she has championed "transit equity," producing reports that demonstrate how workers in the lowest-income communities around Boston have the longest commutes. She thinks municipal parking rates are too low, and she's even suggested that cash-strapped cities like Boston reconsider their free residential parking stickers.
Meanwhile at the Department of Public Utilities, Baker this week installed a few pro-industry foxes to guard the henhouse. His newly appointed commissioner of the DPU, Robert Hayden, ran a Tea Party-inflected campaign for Massachusetts Congress in 2010, opposing Obamacare, "handouts" and business regulation. "The government needs to back off and get out of the way," he said then. The new chairwoman of the DPU, Angela O'Connor, last worked for the Associated Industries of Massachusetts and opposed the Cape Wind project, which Baker supported, albeit belatedly, in his campaign.
[sidebar title="Gov.-Elect Charlie Baker's Cabinet:" width="400" align="right"]
[/sidebar]
Baker's first cabinet appointment was the Democratic city manager of Chelsea, Jay Ash, as his housing and economic development secretary. A well-regarded innovator of urban policy, Ash will be looking to radically increase the state's supply of housing.
Now Ash has chosen as his director of policy and communications Paul McMorrow, an enterprising journalist who didn't hesitate to wade into controversial disputes involving housing and downtown development. Whether developer Don Chiofaro's harbor garage, gentrification in Somerville or "the toxic identity politics that have dogged new housing construction in Jamaica Plain," McMorrow's opinions have been bracing, to say the least.
The ambitious force of all these new appointments -- not to mention those of human services secretary Marylou Sudders, a veteran advocate for children whose agencies account for the largest share of state spending -- will soon enough confront the reality of an immediate estimated $500 million budget deficit. The woman holding the purse strings is Secretary of Administration and Finance Kristen Lepore, a party regular in Republican circles. She worked with Baker in Paul Cellucci's administration and is known to be close enough to candidly disagree with him. In her most recent job Lepore was a registered lobbyist for the Associated Industries of Massachusetts, where she opposed a bill that required insurance companies to cover up to 14 days of in-patient care for substance abuse — a priority of governor Baker's.
One thing seems certain: Unlike his mentor Gov. Bill Weld, who admitted he was easily bored by government policy, the clash of ideas and temperaments in Baker's administration will be anything but.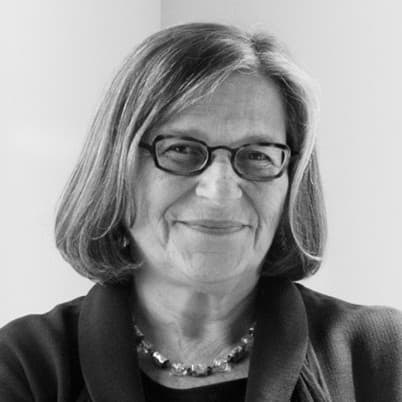 Renée Loth Cognoscenti contributor
Renée Loth writes about news, politics and architecture for Cognoscenti. Her column appears regularly. She is also the editor of Architecture Boston magazine, and a columnist for The Boston Globe.