The Truth About Citizens United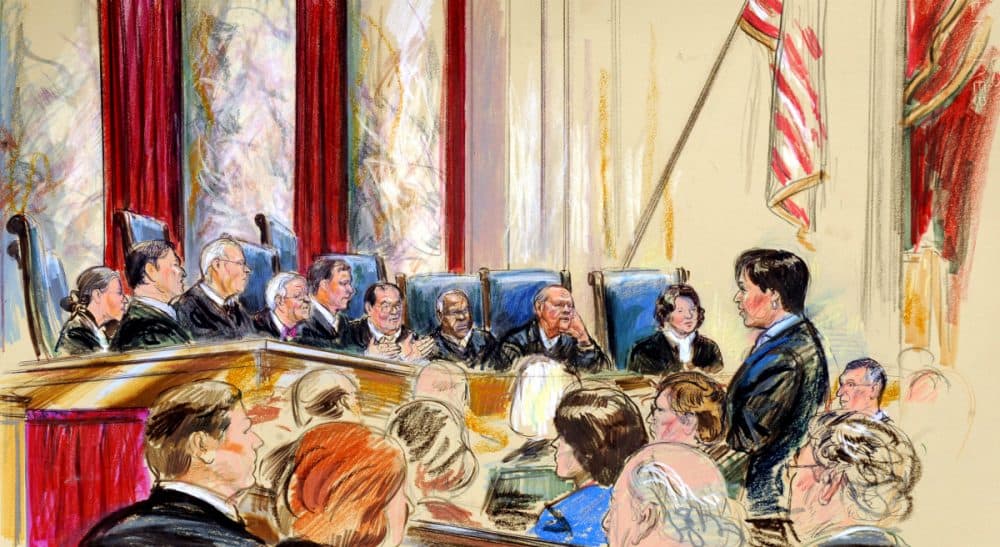 This article is more than 6 years old.
"When the Supreme Court issued its ruling in the Citizens United case, that opened the door for secret donors to make big-dollar contributions and up spending in elections."
That is the sub-headline of an NPR story lamenting the presumed effects of the 2010 Citizens United decision. It sounds familiar; it echoes common assumptions about campaign finance. But like many statements about Citizens United disseminated in centrist and mainstream media, it's not exactly true.
Citizens United did not approve donor secrecy: instead it approvingly cited transparency, upholding disclosure requirements. The scourge of secret donations to "social welfare" groups (right and left) was not contemplated or condoned by the Court. It's mainly the consequence of an IRS failure to enforce tax law limiting the electoral activities of officially "nonpartisan" public charities whose donors enjoy constitutional rights of anonymity.
[<em>Citizens United</em>] has become a symbol and a scapegoat for income inequality and the spectacle of money -- especially dark money -- in politics.
That right was confirmed by the Supreme Court in a landmark 1957 case, involving the NAACP's right to not to disclose its members to the state of Alabama. Of course, groups of super-rich individuals formed to support or oppose candidates are not comparable to the NAACP, the ACLU or the NRA. But it is not the Court's fault that neither Congress nor the IRS has addressed the problem of partisan electoral groups benefiting from rules intended to protect the members of nonpartisan, citizen advocacy organizations.
The belief that Citizens United approved donor secrecy is only one of many misconceptions about it. The campaign finance regime is extremely complicated; its technicalities are beyond the ken of almost everyone, except for a relative handful of election lawyers. But the billions of dollars spent on elections, the time and energy spent by candidates in search of funding, is extremely disturbing to many Americans. They're unfamiliar with campaign finance cases and rules, not surprisingly, but they've heard of Citizens United and rely on overgeneralized, misleading accounts of it in the press. It has become a symbol and a scapegoat for income inequality and the spectacle of money — especially dark money — in politics.
To solve a problem you have to understand it. Citizens United is not the root of all campaign finance evil, and repealing or reversing is not the simple solution many campaign finance reformers imagine. So here are a few true and false questions to commemorate the fifth anniversary of this much maligned decision:
True or False: Citizens United reversed a century of law barring corporate campaign contributions. False.
Citizens United struck down bans on independent expenditures by unions, incorporated, nonprofit advocacy groups, and business corporations. A century-old law, the Tillman Act, barring corporate contributions to federal candidates was not at issue in the case and remains in place.
True or False: Citizens United unleashed a torrent of cash from the coffers of big corporations. False.
Even the Brennan Center, a staunch advocate of campaign finance restrictions, concedes that its own predictions that "political spending by for-profit corporations would explode and election spending would skyrocket" did not come true. There has been no "massive upsurge in total election spending" and "for-profit corporations have not been the most visible beneficiaries of the Court's jurisprudence … the singular focus on the decision's empowerment of for-profit corporations to spend in (and perhaps dominate) our elections may be misplaced." The "biggest money" has come from individual, super-rich donors.
True or False: Citizens United established the right of gazillionaire donors to spend gazillions on elections. False.
Again, Citizens United involved independent expenditure by unions and both business and nonprofit corporations. The Court reaffirmed the rights of individuals to make independent electoral expenditures in 1976, in Buckley v Valeo.
True or False: Citizens United led to the establishment of Super-PAC's. Debatable.
A federal appeals court case decided after Citizens United, Speech Now v FEC, struck down limits on individual contributions to independent expenditure groups. Speech Now cited both Citizens United and Buckley v Valeo. I believe that Speech Now would have been decided similarly in the absence of Citizens United. Many advocates of campaign finance restrictions disagree.
True or False: The Super-PAC's enabled by Speech Now enabled a torrent of dark money. False.
The independent expenditure groups at issue in Speech Now were subject to disclosure requirements, which the court upheld. Again, blame the flow of dark money on Congress and the IRS, not the Supreme Court.
True or False: If the Court had upheld the ban on speech at issue in Citizens United, it would have gutted constitutional protections of political speech. True, in my view.
<em>Citizens United</em> is not the root of all campaign finance evil, and repealing or reversing is not the simple solution many campaign finance reformers imagine.
Citizens United involved a challenge to a criminal ban on distribution of a movie highly critical of Hillary Clinton. Defending this ban before the Supreme Court, then-Solicitor General Elena Kagan (now Justice Kagan) acknowledged that it would also empower the government to ban political pamphlets in the run-up to an election. This rather shocking prospect was a repudiation of founding principles protecting political speech, as the great civil libertarian Nat Hentoff has noted: "Pamphlets played a key role in how we became the United States of America — including Tom Paine's 'Common Sense' and 'The Crisis;' John Dickinson's 'Letters from a Farmer in Pennsylvania,' and Samuel Adams' 'The Rights of the Colonists,' among others."
True or False: Striking down bans on independent expenditures by corporations empowers wealthy business corporations and effectively silences ordinary citizens. False.
How do ordinary citizens make their voices heard? They lack the resources for large independent expenditures or contributions to candidates and party committees. But they can afford to join advocacy groups, from Planned Parenthood to the ACLU, the NRA and Massachusetts Citizens for Life. The corporate rights recognized by the Court in Citizens United belong to nonprofit citizen advocacy groups as well as business corporations. Suppress the political speech of these organizations and you suppress the political speech of their members.
Rich people can always and will always buy their own megaphones. (Jeff Bezos, after all, owns the Washington Post.) Most people can only buy small stakes in advocacy groups; they finance their megaphones collectively. Citizens United protects their right — your right — to do so.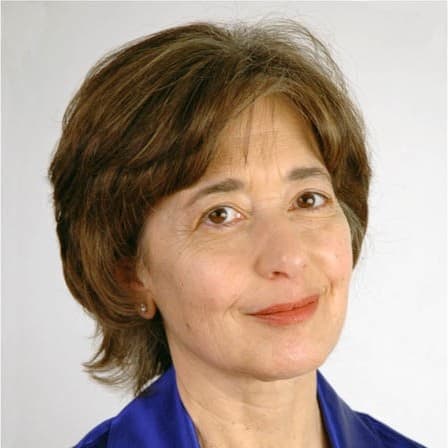 Wendy Kaminer Cognoscenti contributor
Wendy Kaminer, a lawyer and social critic, writes about law, liberty, feminism, religion, and popular culture and is currently a correspondent at The Atlantic. Her latest book is "Worst Instincts: Cowardice, Conformity and the ACLU."