On Beacon Hill, A Backroom Battle That Matters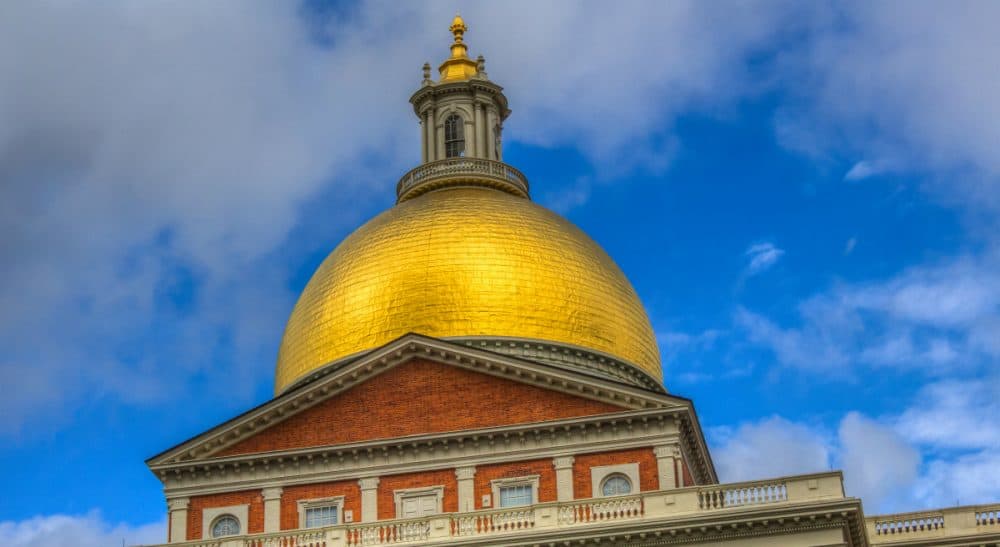 This article is more than 6 years old.
In the historic halls of Beacon Hill, the latest kerfuffle is over rules. The state Senate is arguing that the committee structure is woefully out of date, and the House begs to differ.
Wait, don't fall asleep yet! This backroom battle matters.
Dislike for the Legislature may well be the most powerful long-term force in Massachusetts politics. Consider the unbroken chain of outsider picks who have won races for governor over the 20 years stretching from Charlie Baker to Deval Patrick to Mitt Romney, all the way back to Bill Weld. (Paul Cellucci, true, was once a legislator, but he was also a Republican, which is pretty much the solid outsider status in this true blue state.) Democratic legislators on Beacon Hill
almost never get to the high offices of governor or senator. (Well, except for Ed Markey, but the last time he served in the state Legislature was 1976.)
The problem is that Massachusetts is one of just three states that rely on joint committees to consider most legislation.
Why don't people elect Beacon Hill legislators to higher office? Maybe it is the sense that "the building" (the state capitol, as insiders call it), is a place where important ideas go not to be debated in public, but to dwindle.
If your knowledge of how laws get made is of the "School House Rocks" variety, let me paint a picture of what the sausage-making really looks like in Boston. First of all, if you want to see action, summer is the time. The last days of July, in even years, is when the vast majority of important business gets done. Other than the annual budget (which is required), nearly every bill is bottled up in committee. Month after month, House and Senate leaders jockey for position until a haphazard, manic few weeks before July 31, when the session ends.
This is no way to run a railroad. The problem is that Massachusetts relies on joint committees to consider most legislation. These committees are also at the heart of the dispute between the Senate and the House.
It's just math. There are four times as many representatives as senators on every joint committee, since House members outnumber senators 160 to 40. If the Senate wants to pass a bill in order to give an issue a day in the sun, debate and move it over to the House, it simply can't do it without House members' votes in joint committee.
It gets worse. Since the House can bottle up the Senate's bills, the Senate's counter-move is to bottle up House bills. Everything piles up until a big final negotiation. This is why little of importance happens for about 23 months out of every 24. If you are a regular Jane or Joe who wants to see stuff get done, it's maddening.
Of course, it doesn't have to be this way. Massachusetts is just one of three states to use joint committees to decide the fate of most bills. There are at least two better ways to go.
Of course, it doesn't have to be this way. Massachusetts is just one of three states that use joint committees to decide the fate of most bills.
The first is obvious. Massachusetts could just have independent Senate committees, the same way they do in nearly four dozen other states. While some call this the "nuclear option," one might also call it standard operating procedure, since it is what most other state legislatures already do.
Another way to fix the problem is to keep the joint committee structure, but let House and Senate members vote separately. If House members want to send a bill to the House, fine. If senators want to send one to the Senate, OK. Problem solved.
The sad thing is that this battle has been framed as House versus Senate. But senators and representatives both have something to gain. These outdated rules put both legislators and citizens in the dark all year and end up with crazy midnight sessions in midsummer. Ditching them might just make the day-to-day job of lawmaking better, and make the citizens of Massachusetts dislike Beacon Hill a little less.