Contenders, Or Comic Relief? 3 Steps To Sorting Out Who's Who In The Republican Field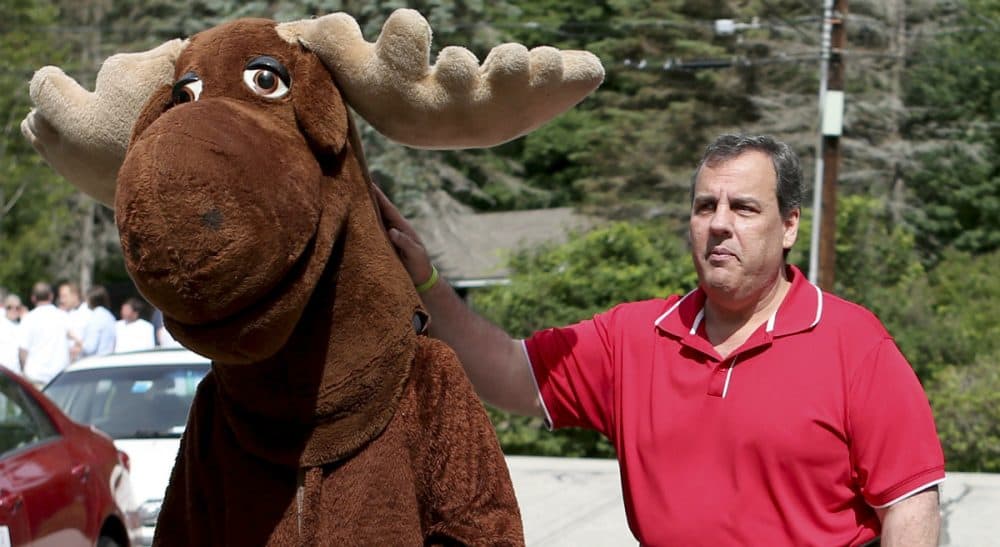 This article is more than 5 years old.
Like homeowners overrun with scary trick-or-treaters, my fellow Republicans are aghast at the mob of candidates seeking their presidential nomination. Even New Hampshire, a lioness when it comes to guarding its lead-off primary, is flummoxed by having to choose from among 16 projected hopefuls.
It will be tough, but less so than it looks. Not all of these people have a realistic shot at the nomination, and if experience is any guide, several may grasp the futility and quit before Christmas, as happened in 2000 and 2008. Yes, the rise of super PACs permits financial guardian angels to bankroll a long shot well past her expiration date, but the rich may be like you and me in this case — fatigued and stingy when the supply of candidates exceeds the demand.
...the rich may be like you and me in this case -- fatigued and stingy when the supply of candidates exceeds the demand.
Such horserace calculations aside, how might an issues-oriented Republican make sense of such a sprawling field? Allow me to suggest a three-step guide for whittling down the crowd. It won't get you to a final candidate, and shouldn't. It's far too early for any rational person to decide, and as you'll see, there will be tough choices come next winter's primaries. But these steps will help separate the serious contenders from the comic relief.
Regardless of ideological affinity, scratch those candidates who lack the experience, temperament or both to be leader of the free world. Ben Carson is a brilliant surgeon, but that's no credential for the White House. He apologized for comparing Obamacare to slavery, but even opponents of that law should see how that and other Carson-isms impugn his judgment.
The same yardstick rules out Ted Cruz (an egoist loathed even by his fellow Senate Republicans); Rick Perry (the former Texas governor refused to swat down whackadoodle fears that President Obama planned to invade his state); and Donald Trump (duh).
Next to be thrown off the island: those with qualifying experience but sub-par job performance. Republicans should care about competence, which eliminates Carly Fiorina; it's charitable to call her stewardship of Hewlett-Packard checkered. Ditto for my native-state governor, Chris Christie, whose entertaining bravado camouflages a lackluster record and a penchant for whoppers that's audacious even by political standards. (The New Jerseyan couldn't even pass up a fib about running: Five days before declaring a candidacy that had leaked publicly, he denied having decided whether to get in.)
I'd add Louisiana Gov. Bobby Jindal, who played cute with his budget in a state where poverty and unemployment are too serious for such shenanigans.
Thus pruned to a still large but more typically sized field, the remaining candidates must be whittled by a final, but infinitely trickier, filter:
Your own politics. This requires a voter to choose one or a few issues that are most important and judge the candidates accordingly. Personally, I believe the next president will face three great problems requiring robust federal action: inequality, climate change and terrorism both international (jihadists) and domestic (hate groups). I'm well aware that the party's potent Tea Party strain doesn't buy much of this agenda; those Republicans can simply reverse the following policy/candidate preferences. That said, taking inequality seriously does argue against Tea Party and Libertarian types like Sens. Rand Paul and Marco Rubio and Wisconsin Gov. Scott Walker, whose crusade to neuter unions foolishly targets a private sector hedge against stagnant incomes.
Beyond this low-hanging fruit, tough decisions lie ahead.
Just about every GOP candidate damns Obamacare, even though it's working and is a key weapon against inequality. Conservatives should be crowing about the law, since they invented its market-based approach. It remains to be seen if the Supreme Court's upholding the law's subsidies will blunt the issue for the GOP's red-meat grassroots.
Meanwhile, Ohio Gov. John Kasich, who's weighing a presidential run, stands out for accepting Obamacare's expansion of Medicaid, the state-federal health program for the poor.
Utopians always grouse about lesser-of-evils choices. Grown-ups understand that they're part of every election.
Rick Santorum and Mike Huckabee also summon their party to ponder the plight of lower-income Americans. Alas, they join the candidates' chorus of denial or waffling on climate change. One exception is former New York Gov. George Pataki. But he wants to repeal Obamacare.
On terrorism, there's a Republican consensus that Barack Obama — who killed Osama bin Laden and whose jones for drones exceeds George W. Bush's — has somehow ignored national security. It's a misguided charge. New, game-changing intelligence about the homeland threat from groups like ISIS would bolster the hawkish argument, but until then, the benefit of the doubt should go to candidates like Jeb Bush, who's against committing troops to the Middle East, over those like Lindsey Graham, who'd put boots on the ground.
As I said, a lot to decide, though Democrats face similar dilemmas. Hillary Clinton has criticized her former boss's foreign policy restraint, while Bernie Sanders's progressive hero worshippers must swallow his often un-liberal record on gun control. Utopians always grouse about lesser-of-evils choices. Grown-ups understand that they're part of every election.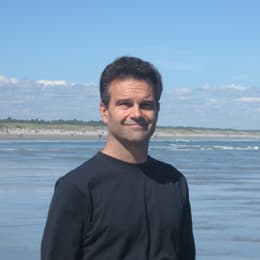 Rich Barlow Cognoscenti contributor
Rich Barlow writes for BU Today, Boston University's news website.