Remembering E.L. Doctorow: A Witness To This 'Terrifying Century'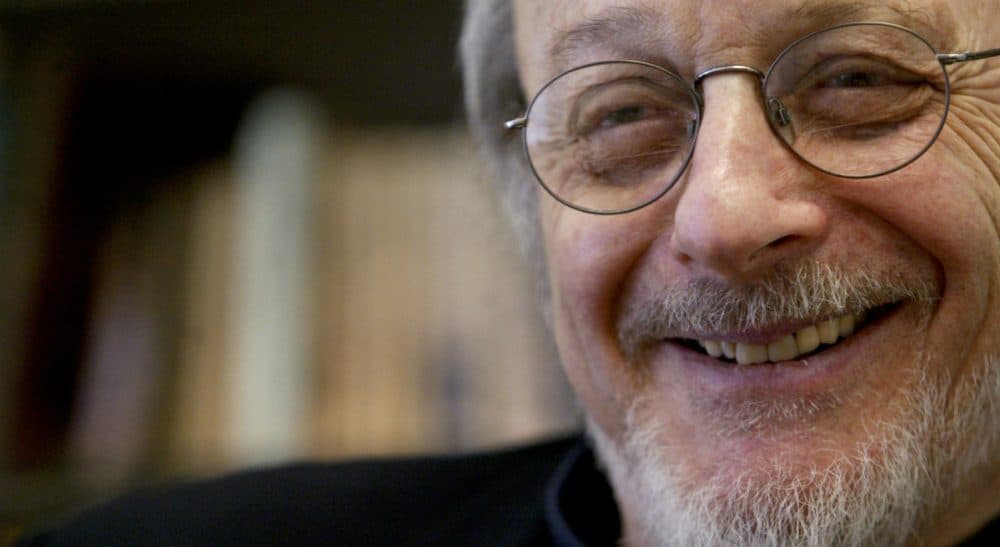 This article is more than 5 years old.
Most writers I know have at some point taken solace from E.L. Doctorow's observation that, "Writing is like driving at night in the fog. You can only see as far as your headlights, but you can make the whole trip that way."
For me, the late novelist was a headlight, illuminating the way in which literature could not just reflect the world, but change it. Or at least change the people who read, compel them to look up from the page and apply the insights ignited there.
Writers are witnesses. The reason we need writers is because we need witnesses to this terrifying century.

E.L. Doctorow
Doctorow's "Book of Daniel" was published in 1971, 20 years after the espionage trial of Ethel and Julius Rosenberg on which it's based. I entered college that year, already a veteran anti-war protestor, but appallingly ignorant of that long, volatile stretch of American history between the Civil War and Vietnam. I'd heard of the McCarthy hearings, even of the Red Scare of the 1920s, but in Daniel's frantic rage and the fearless, form-jarring prose through which it was conveyed, Doctorow made me comprehend how the struggle we thought was uniquely ours had been thrumming and morphing for generations. And as profoundly, he demonstrated that literature need not be an elite or frivolous pursuit. "Writers are witnesses," he once said. "The reason we need writers is because we need witnesses to this terrifying century."
"Ragtime," published in 1975, was about the birth of that terrifying 20th century. Its characters make their way through the first decade like Doctorow's car in the fog, peering into the darkness, propelled by personal necessity, with only the faintest sense of the hairpin turns and uncharted terrain they are traversing. But change — both liberation and new forms of oppression — is in the air. It's manifested in the new mass production of automobiles, labor unrest, Polar exploration, a Negro driving a car that he himself owns, and, of course, in Harry Houdini's literal escape from ever-more elaborate restraints. Even the most minor, transient characters sense the current passing through the body politic, as in this description of an immigrant family being photographed in their tenement home by Jacob Riis: "After he left, the family, not daring to move, remained in the position in which they had been photographed. They waited for life to change. They waited for their transformation." 
Every character in "Ragtime" is actively engaged with larger social forces — trying to align with them, evade them, control them, redirect them or combat them. Even "the boy" (a central but unnamed character), still a child and not actively wrestling with the issues of class, racism, or simple survival, finds it evident that, "… the world composed and recomposed itself constantly in an endless process of dissatisfaction."
An endless process of dissatisfaction — what better way to propel transformation?
Here is how Doctorow describes the boy, product of an affluent home in New Rochelle, and his eventual playmate, a motherless immigrant girl his age. "She left imprints in the sand of a street runner, a climber of dark stairs; her track was a flight from the terrors of alleys and the terrible crash of ashcans … He had never gone without a meal. He had never been cold at night. He ran with his mind. He ran toward something. He was unencumbered by fear and did not know there were beings in the world less curious about it than he."
In Doctorow's blazing and empathetic imagination, these children personify the dialectic of the emerging America, and do it in language so gorgeous that now, 37 years after first reading this passage, it still takes my breath away. "Ragtime" was a revelation. Schooled in traditional narrative, I was knocked out by its leaps in time and perspective, by its willingness to wink at the modern reader without sacrificing the integrity of its characters.
And Doctorow's restless inventiveness never flagged. Each one in his succession of novels opened writers' eyes to new possibilities, but never just for the sake of doing so. Not surprisingly, he said in a 2003 lecture, "I believe nothing of any beauty or truth comes of a piece of writing without the author's thinking he has sinned against something — propriety, custom, faith, privacy, tradition, political orthodoxy, historical fact, literary convention, or indeed, all the prevailing standards together."
Doctorow didn't just challenge literary convention, but America's most cherished tropes and myths about itself. Though clearly and consistently progressive, he resisted being called a political novelist, believing that the language of politics was inadequate to the complexity of human experience. "The historian will tell you what happened," he said. "The novelist will tell you what it felt like."
Doctorow didn't just challenge literary convention, but America's most cherished tropes and myths about itself.
I once had the good fortune to hear Grace Paley, another author in my personal pantheon of literary heroes, give a talk. When I asked her how she managed to infuse politics into her stories without turning them into polemics, she said, "The writer's job is to turn over a rock and show the dirt and worms and teeming life underneath it. The only political choice we need to make is in what rock to turn over."
By this standard, Doctorow was a geologist of the highest order. But in a 1985 lecture, he fretted about writers' increasing self-absorption. ''Today, fiction suffers from a reduced authority. . . . It seems valid to say there is a timidity to serious fiction now . . . an exhaustion of hope that writing can change anything.'' In this one (and perhaps only) instance, I can say with sorrowful gratitude that he was wrong. Dave Eggers, Claudia Rankine, Russell Banks, and a slew of other contemporary authors are powerful, prominent exceptions to that generalization. And whether or not they know it (though I suspect they do), they are all Doctorow's children.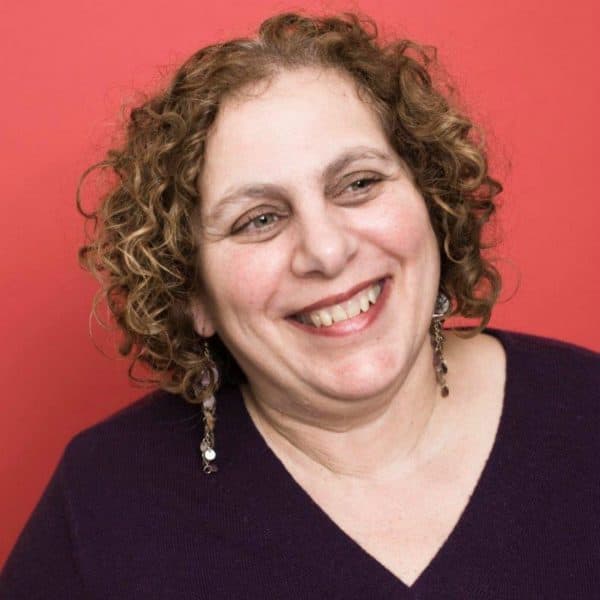 Julie Wittes Schlack Cognoscenti contributor
Julie Wittes Schlack writes essays, short stories and book reviews for various publications, including WBUR's Cognoscenti and The ARTery, and is the author of "This All-at-Onceness" (Pact Press, 2019).