No, Jeb, ISIS Is Not Hillary's Fault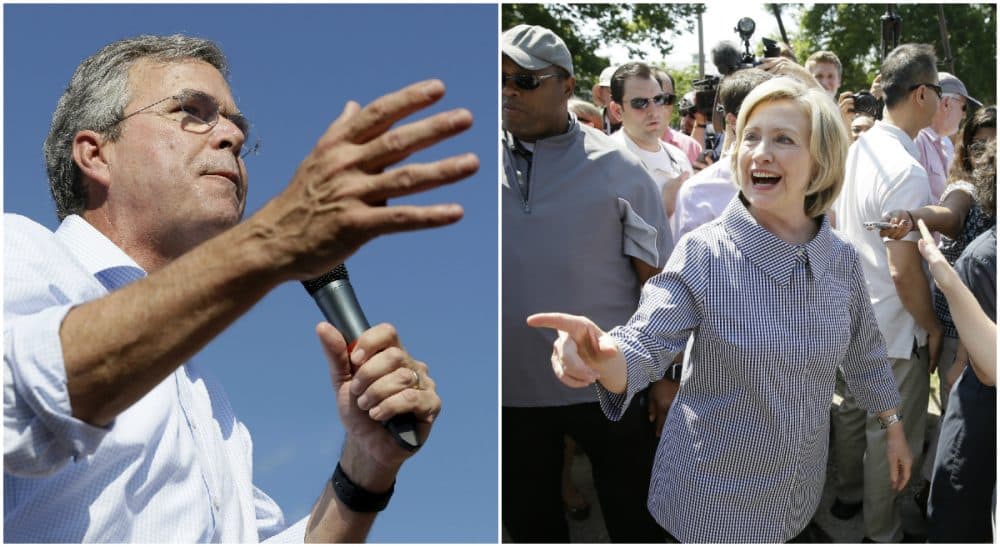 This article is more than 4 years old.
Hillary Clinton unwittingly mothered ISIS: that's the haymaker Jeb Bush tried to land last week on the former secretary of state. Bush specifically charged that in 2011, Clinton abetted President Obama's misguided military exit from a chaos-torn Iraq. "That premature withdrawal was the fatal error, creating the void that ISIS moved in to fill," Bush said, referring to the terrorist Islamic State.
In pouncing on a Democrat with whom he may contest for the presidency next year, the Republican Bush practiced a cliche of warfare: the best defense is a good offense. (Critics noted that the departure date had been negotiated by Obama's predecessor, Bush's brother.) But the critics missed the far more dangerous old chestnut, and blunder, behind Bush's words. That cliche holds that the United States controls events in tumultuous locales like the Middle East; to get desired result A, we just have to push button B. It's wrong.
And it's a myth with gray whiskers. History buffs know that Mao Zedong's rise to power in 1949 brought Republican charges that Harry Truman's Democratic administration had "lost China." That China was never ours to lose — that its fate resulted more from its history, social conditions, and weak government than from our policy — didn't stop the Kennedy and Johnson administrations from plunging into Vietnam years later, fearful that a Communist victory there would tar them as having lost that nation. We all know how that turned out.
The notion of 'losing Iraq' is implicit in Bush's fusillade against Clinton. But if there's any blame for the Iraqi 'void' he condemned, it falls on his brother.
The notion of "losing Iraq" is implicit in Bush's fusillade against Clinton. But if there's any blame for the Iraqi "void" he condemned, it falls on his brother. By taking out Saddam Hussein, George W. Bush removed the savage regime with which Saddam caged his country's and region's animosities. Even W. can't be blamed for creating that predicate of Saddam's brutality and Middle Eastern hatreds. As in China and Vietnam, these nations have homegrown histories, cultures and despots.
And by the way, where did ISIS come from? It was born of a literally 7th-century, conquest-oriented theology so vicious that even al-Qaida couldn't stomach it. Nothing if not opportunistic, ISIS's religious fanaticism found fat, obvious openings, from the power vacuum in Iraq to the turmoil of the Syrian civil war. To state the bipartisan obvious, regardless of our mistakes, no American administration — neither Bush's nor Obama's — created homicidal Islamic theology, Syria's brutal and hate-inspiring regime or the dysfunction of Middle Eastern governments generally.
To be clear, Obama has made mistakes in that region. But he's learned from them. Libya became a nursery for jihadists after the U.S. helped topple dictator Moammar Gadhafi. "I had to learn … a lesson that I now apply every time I ask the question, should we intervene militarily? Do we have an answer the day after?" the president said.
That's not isolationism. It's prudent caution in the national interest, of the kind that former Army Col. and Boston University scholar Andrew Bacevich warns we need when assuming  American might can fix the region. Even Jeb Bush stopped short of advocating the return of U.S. troops to Iraq, tacitly acknowledging that Americans are in no mood for another war. In the end, while suggesting that Iraq was ours to lose, Bush may be just as mired in the unavoidable, contradictory impulses inspired by a complicated, messy world.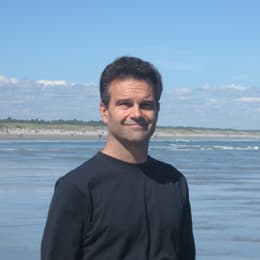 Rich Barlow Cognoscenti contributor
Rich Barlow writes for BU Today, Boston University's news website.