Heavy Meddle: I Can't Stand My Husband's Mood Swings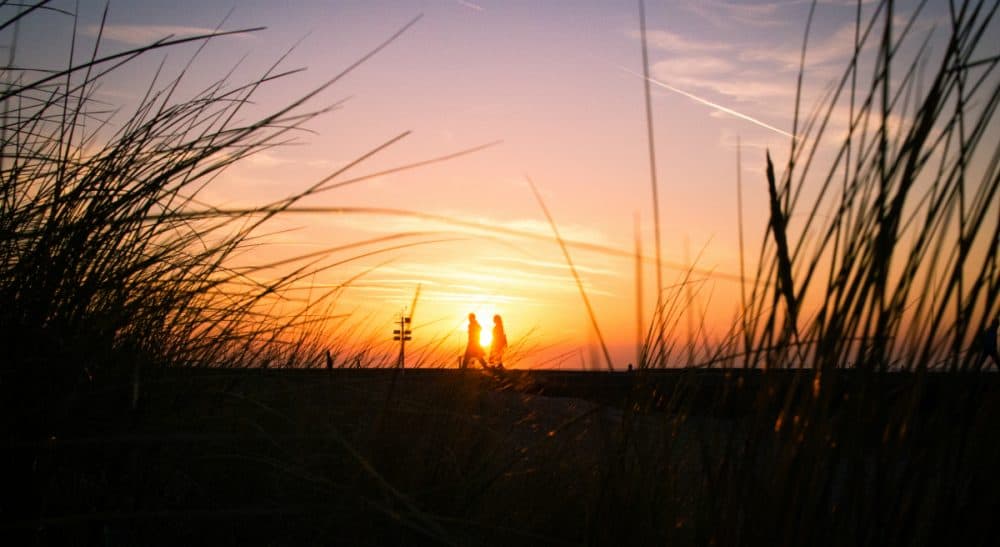 This article is more than 5 years old.
Welcome Meddleheads, to the column where your crazy meets my crazy! Please send your questions via email. Right now. Not only will you immediately feel much better, you'll also get some advice.
Hugs,
Steve
…
Dear Steve,
We've been together for three years and just married three months ago. He's a very loving and kind man, mostly...
When he wants me to do something to help him (like on vacation, prepping the boat), he becomes irritated with me for not knowing how (expects me to remember after showing me once). When he becomes irritated, he is stand-offish, takes over without saying a word, or makes rude comments about what I'm doing. It happens in daily life too, not just during vacation.
Having previously been married (for 20 years) to someone who was verbally abusive, I am particularly sensitive to this kind of behavior and I take it very personally.
He treats his mother this way, too — but worse. He often yells at her. And when I've talked to him about it, he's told me he resents her based on things that happened in his childhood. So does that mean he resents me too? Otherwise, why would he treat me this way?
I've made it clear that I won't tolerate being treated this way. He says he can't help it.
How do I handle this?
Signed,
Frustrated Wife
…
Dear Frustrated Wife,
I've got two words for you. Actually, three: Marriage. Counseling. Now. I say this — and so insistently — because everything you describe here sounds painful and complicated. I'm sure your new husband is a kind and loving guy. But he also carried a lot of old baggage into the marriage. He has a troubled relationship with his mother, one that, by his own admission, he has yet to fully examine or process. So he is engaged in a pattern of displacing his frustration and disappointment with his mother onto you.
You, meanwhile, were married for two decades to a man who was verbally abusive. And so you're engaged in your own sort of pattern: of getting into long-term relationships with men who berate and humiliate you. I suspect that this tendency has deeper roots in your past.
The best (and perhaps only) way that you two are going to get to the bottom of all this is to get some professional help from someone who can compassionately push past the lesser defenses and evasions. And by evasions, I mean statements like, "I can't help it [that I mistreat you]." The whole point of counseling is to provide a place where couples who find themselves engaged in these grinding repetitive conflicts can start to explore why they push each other's buttons, and how to stop doing it.
he needs to know how sad and thwarted you feel. But he also needs to know that your desire to work on these issues isn't about 'correcting him' so much as finding ways to respect and accept each other.
I am going to assume that both of you are a little bit older, and further that your husband is going to be dismissive about the prospect of counseling. (You may be leery about it, as well.) But it's going to be awfully hard to solve problems this intractable without some help. What's more likely to happen is that you'll run into this pattern of recrimination and despair over and over. You'll either learn to accept your husband's grumpiness, or ignore it. Or you'll eventually get sick of it and leave him.
This is where you have to make up your mind and be firm about it, Frustrated. You have to tell your husband what you've told me: that you can already see the marriage becoming a replay of your first marriage and that you refuse to allow that to happen again. Period.
It will be helpful, in bringing this up, if you lead with the positives: all that you love about him and how hopeful you are about the marriage. I would also emphasize the baggage that you bring to the marriage, and the ways in which you see these conflicts as part of a collaborative system. So yes, he needs to know how sad and thwarted you feel. But he also needs to know that your desire to work on these issues isn't about "correcting him" so much as finding ways to respect and accept each other.
That's not an easy conversation to have. It is the right one to have, especially given that you're just three months into this marriage. Give yourselves a chance for happiness unmarred by ancient dynamics. And if your husband refuses to recognize the problem, or to work with you, at least you'll be able to walk away before you're in too deep.
Onward, together,
Steve
♥
Editor's Note: Well, readers, what do you think? Did Steve get it right? Did he miss the mark? Let us hear from you in the comments. And what about you? Are you struggling with your own existential crisis? An etiquette issue? Mild forms of social self-recrimination? We can help. Send your questions using this form, or via email.
Steve Almond is the author of the book "Against Football." He is the co-host, with Cheryl Strayed, of the WBUR podcast, Dear Sugar.