Occupy Wall Street: A Cautionary Tale For Black Lives Matter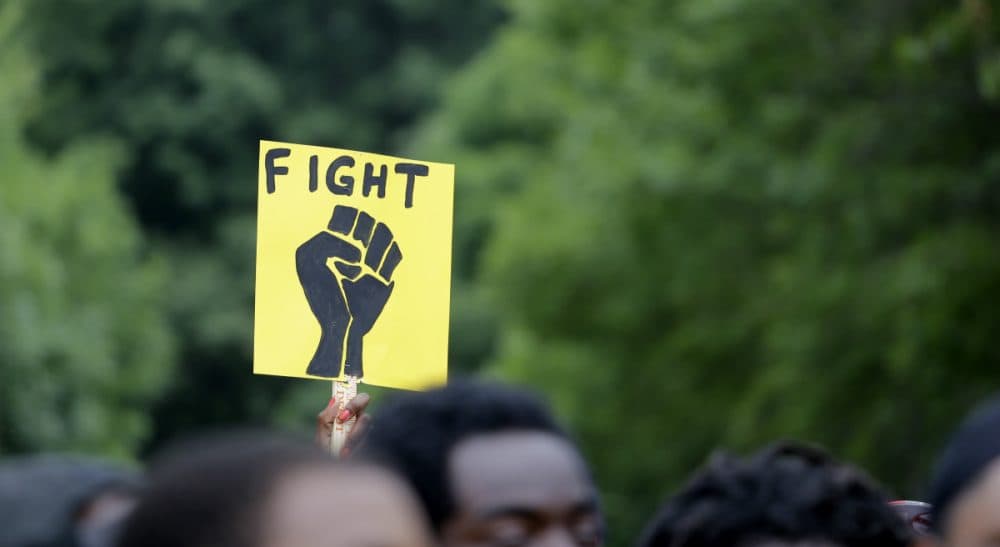 This article is more than 5 years old.
Will Black Lives Matter go the way of the Occupy movement, pushed into self-inflicted irrelevance?
You remember Occupy. That movement galvanized attention to economic inequality four years ago, only to shrivel from its allergy to the kind of structure and hierarchy needed for an enduring leadership and agenda. Mentioning it in the same breath as Black Lives surely will anger admirers of the latter, given the good it has done by splashing the face of white America with the icy reality of police oppression in too many communities of color. Some Black Lives members issued a 10-point policing plan, many of its planks sensible, tried-and-true or endorsed by others: police body cameras, civilian review of officers, ending "broken windows policing" (which punishes minor offenses in hopes of creating an atmosphere of law-abiding), better cop training in defusing confrontations and recognizing one's racial bias, and halting police use of military weapons.
justice for all races requires cooperative activism among all races, and Black Lives Matter could use some introspection going forward.
Yet a tactical blunder this summer and one arguable instance of hypocrisy by Black Lives have alienated some of the very liberals you'd expect to rally behind the movement. The 1960s civil rights movement taught that justice for all races requires cooperative activism among all races, and Black Lives Matter could use some introspection going forward.
The tactical mistake involved disrupting speeches by presidential candidate Bernie Sanders in particular. A democratic socialist stressing America's economic inequality, the Vermont senator gave short-shrift to racism and policing, or so Black Lives argued. Yet he's also a veteran of the '60s movement and a natural ally of Black Lives, and antagonizing your allies is just dumb, especially when the stakes are literally life and death for some African-Americans. It was also undemocratic to choke off Sanders's free speech rights: He has proposed specific solutions for inequality, which is crushing black lives.
It would be a different story had Black Lives first tried to meet with Sanders to talk out their concerns. In fact, they did so only after protesting his speeches, and at his initiative. Unsurprisingly, Sanders added remarks about America's race problem to his stump speech.
To Charles Blow, I'm a clueless white guy who doesn't get African-American desperation. The New York Times columnist defended the candidates-interruptus tactic. In-your-face protests are required by blacks' "proximity to terror," he wrote, adding, "Centering one's disapproval of the protesters on [the need for] white allegiance, rather than black agency, seems to me a kind of cultural narcissism. The movement, to my mind, isn't a plea for pity, or appeal to comity, but an exercise in personal and collective agency by an oppressed people. It says to America: You will not dictate the parameters of my expression; you will not assign the grammar of my pain; you will not tell me how I should feel."
Many progressives didn't buy Blow's take, judging by the comments thread to his column, filled with the same criticisms I just made. Even granting that many may have come from Sanders partisans, famous for hero worship, they had a point. And that was before it became clear that, in at least once instance, Black Lives commits a sin of omission similar to the one it faulted in Sanders.
You perhaps heard of the murder of an African-American aide to New York Gov. Mario Cuomo, an innocent caught in gang crossfire. His friend, Boston Globe columnist Farah Stockman, decried Black Lives' misguided antipathy to gun control on grounds that police sometimes kill blacks with illegal firearms (at least 30 last year). Given that 6,000-plus African-Americans died by guns in 2013, "That's missing the forest because of the trees," Stockman noted.
Those who think critiquing Black Lives hurts the cause of racial justice should again bone up on their '60s history.
Does the foregoing foretell a fate similar to the anti-corporate protesters four years ago? Occupy spin-offs continued to help people with issues like debt relief and advocate for progressive causes within the Democratic Party, and that's all well and good. But I suspect that that achievement alone would not satisfy Black Lives, given the immediate, life-or-death crisis in black communities the movement's seeking to redress.
Those who think critiquing Black Lives hurts the cause of racial justice should again bone up on their '60s history. Back then, the movement survived in-house friction, most famously between the pacifist Martin Luther King, Jr., and the more militant Malcolm X, who once dubbed King "Rev. Dr. Chicken-Wing." Yet both had a flexibility that led to a rapprochement: Malcolm came to see some whites as good and allies, while King, radicalized by the extent of racism, moved beyond civil rights to discuss issues like economic justice.
Gee, sounds like Bernie Sanders.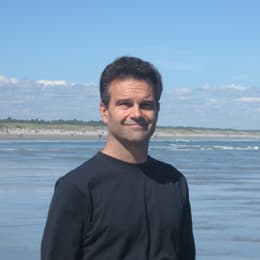 Rich Barlow Cognoscenti contributor
Rich Barlow writes for BU Today, Boston University's news website.