Repaving The Road To Compromise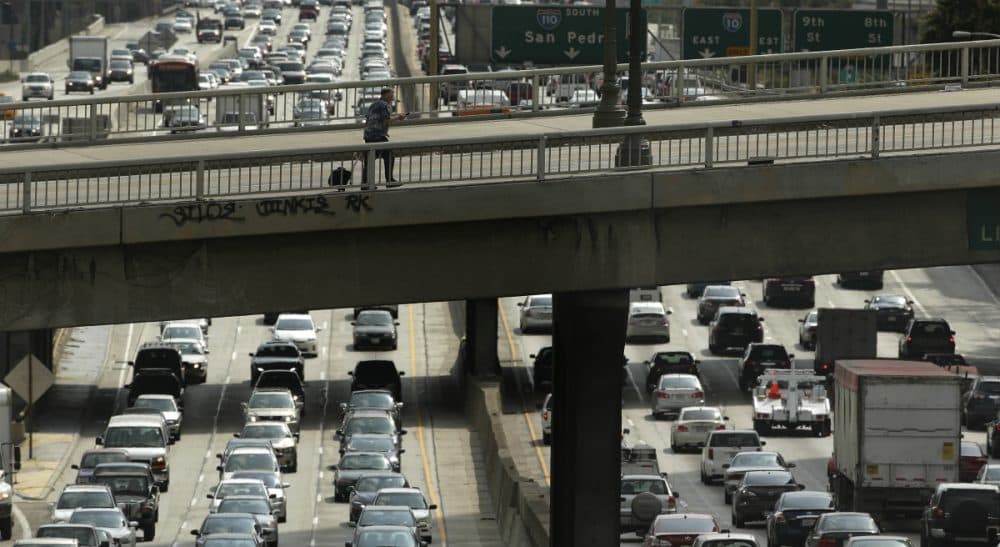 This article is more than 4 years old.
"Infrastructure" is an un-sexy word about an un-sexy topic which may explain the muted applause for the five-year transportation bill Congress passed earlier this month. It's true our lawmakers often don't merit respect, but in the spirit of this generous season, they've given us two gifts in one.
The bill, which will spend $281 billion over the next five years to fix roads, bridges and mass transit systems — and possibly another $24 billion that must be approved in annual chunks during that time — is good policy, a step forward on both economic inequality and public safety. As important, it's a rare case of something Americans claim they want more of from government: honest-to-God compromise.
Some readers may wonder how pouring asphalt and assembling girders combat inequality. They should talk to Bernie Sanders. Having made working-class plight his calling card in pursuit of the Democratic presidential nomination, Sanders would see Congress and raise it, spending $1 trillion over five years on an infrastructure upgrade that, he says, would "support more than 13 million good-paying jobs — jobs that our economy desperately needs." While Congress approved roughly a third of what Sanders would spend, liberal Congressman Peter DeFazio (D-Ore.) said approvingly, "This will be the biggest jobs bill approved in this Congress." President Franklin D. Roosevelt, whose New Deal included public works, must be smiling in heaven.
The bill also advances public safety, with tragedies like last May's Amtrak crash near Philadelphia, which killed eight, a bloody reminder. While human error caused that disaster, money-strapped Amtrak acknowledged that train control technology could have prevented the accident had it been installed. The just-passed bill gives Amtrak $10 billion over five years.
As I said, the legislation was a compromise, with the pluses and minuses that word suggests. Start with the minuses: Transportation Secretary Anthony Foxx urged Congress to spend more — $400 billion over six years — to forestall worsening congestion on American roads, but that was, um, a bridge too far for congressional budgeteers. And when not just Sanders, but Harvard economist Martin Feldstein, who advised Ronald Reagan, think we could profitably spend $1 trillion, it's clear Congress will need to cough up a lot more five years hence.
The lawmakers also punted on a fundamental problem behind our stingy public works spending: The federal highway gas tax of 18.4 cents per gallon, set in the first year of the Clinton administration, no longer raises enough money to keep the nation in good repair. The bill cobbles together funding that includes some oddball sources — for example, diverting dividend payments, made by the Federal Reserve to big banks, to transportation.
And yet, this compromise bill marked a blessed break with recent history. For seven years, congressional budget bickering stalled the states in a seemingly endless and uncertain cliffhanger of "temporary extensions and threatened shutdowns of transportation programs," in the words of The New York Times. That clown show is over, at least for five years, allowing long-term planning for projects to proceed with serious (if inadequate) funding.
The Tea Party regards "compromise" as a four-letter word, demonstrating not only an ignorance of counting but also history. Far greater achievements than this bill have similarly embraced the half-a-loaf approach. Lincoln didn't free all the slaves with his Emancipation Proclamation; to do that, he needed to win the Civil War, and to do that, he needed the continued allegiance of slave-holding border states. So his proclamation declared freedom the right of black people — unless they happened to live in Delaware, Kentucky, Maryland, Missouri and some Union-controlled Confederate states. And FDR pondered coupling his Social Security bill with national health insurance, but dropped the latter when it seemed it might sink the former in Congress.
A down payment on public safety, creating decent-paying jobs and the give-and-take that's essential to good government. Not a bad merry-Christmas wish from our lawmakers.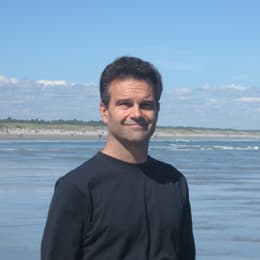 Rich Barlow Cognoscenti contributor
Rich Barlow writes for BU Today, Boston University's news website.