Humdrum Hustle: An Appraisal Of Gov. Baker's First Year In Office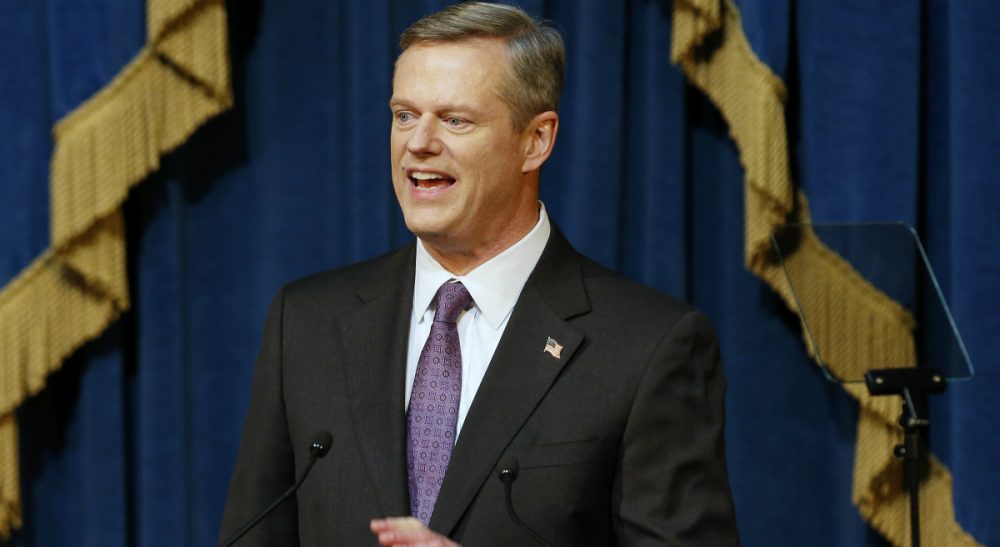 This article is more than 5 years old.
During last week's State of the Commonwealth address, Gov. Charlie Baker smiled as he recalled how some pundits characterized his administration after its first year — "boring."
That's exactly how Baker likes it.
The electorate apparently approves of the dullness, gracing Baker with a 74 percent approval rating and making him figuratively the most popular sitting governor in the U.S. Talk about first impressions.
The administration believes — and is likely correct -- that its success has been the product of factors that extend its 2014 campaign themes.
Another cornerstone of the administration's popularity has been its emphasis on fixing things that affect daily life for residents of the commonwealth.
Baker has worked hard to make his administration bipartisan beyond the empty rhetoric of past governors. From filling cabinet and senior staff posts with Democrats to forging respectful relationships with Democratic leaders in the Legislature, Baker has demonstrated he understands how Beacon Hill works. He knows that to get anything accomplished he needs substantial buy-in from the other side of the aisle.
This presents a refreshing alternative to the partisan populist dysfunction that reigns on the national level, and is appreciated by residents of the commonwealth.  It is the key thus far to Baker's appeal.
It also doesn't hurt Baker that Democratic leadership in the state Senate and House have clashed on a variety of issues in the past year, from arcane rules governing legislative committees to crucial reforms to the MBTA. Baker has been able to subtly exploit those poor intra-branch relations on occasion, but he still treads with caution.
Another cornerstone of the administration's popularity has been its emphasis on fixing things that affect daily life for residents of the commonwealth.
The administration has worked hard to depict Baker as a hands-on problem-solver. It has become somewhat common to hear tales, of Baker getting in the weeds on policy issues to the astonishment of those around him.
The perception served Baker well in his first year as he took on the utter dysfunction at the MBTA, fixed the broken Massachusetts Health Connector, worked in cooperation with the public social workers' union to prevent more tragedies among children under the supervision of the Department of Children and Families, and addressed customer service issues at the Registry of Motor Vehicles.
When confronting critical quality-of-life issues, Baker exuded — and was able to communicate effectively — an intangible joy at serving the state's residents. Baker loves his job as problem-solver-in-chief and, most importantly, hasn't fallen prey to the temptation of using the Governor's Office as a stepping stone to higher political ambitions.
The political landscape, though, promises to pose stiff challenges to Baker's game plan of bipartisanship and pragmatism in the coming year. How well the administration manages them will help determine whether there will be a second term.
Baker is passionate about lifting the cap on charter schools, and easing the 37,000 student waiting list for such institutions. This issue will bring the administration into conflict with the state's teachers' unions and their huge war chest as well as with Senate Democrats. It remains to be seen how far the administration is willing to push on the issue.
There is a structural budget deficit left over from the administration of Gov. Deval Patrick, accompanied by uncertain tax revenue projections that will ultimately require Baker to make some difficult funding choices, particularly as he keeps his word to avoid new taxes and fees for the coming fiscal year.
How well the administration manages [the stiff challenges ahead] will help determine whether there will be a second term.
Baker will drop an economic development package later this term. It will include millions of dollars in increased funding for vocational education. This policy in particular will face an uphill battle getting through both houses of a legislature deeply at odds. The administration may also need to nominate one or more justices to the Supreme Judicial Court, triggering a process that would invariably shed an intense light on Baker's philosophy of governing and test again his commitment to bipartisanship and good government.
Despite these and, surely, other unforeseen hurdles in the coming year, the electorate can expect more of the same from Baker. The administration will play to its strengths and keep hitting singles, striving to avoid a scenario where it needs to try for the political home run over the proverbial legislative Green Monster.
And the people of the commonwealth will undoubtedly continue to appreciate Baker's optimism and can-do attitude when the national political landscape grows increasingly divisive as we move toward November.
---
Editor's note: John Sivolella served on Gov. Baker's "Better Government" transition team, from 2014 to 2015.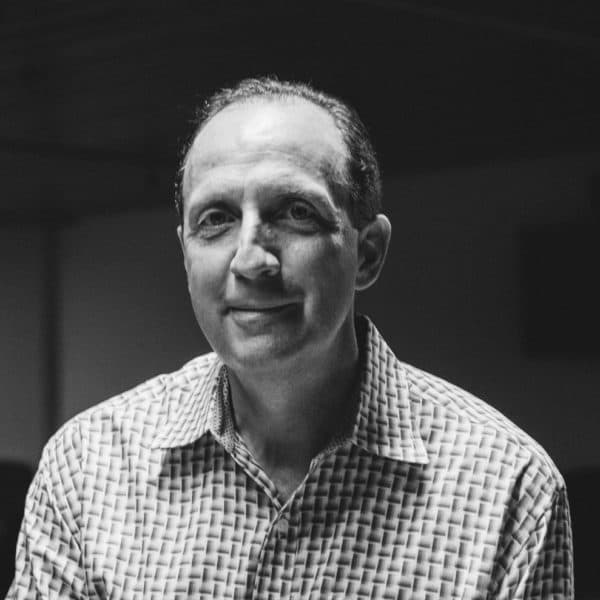 John Sivolella Cognoscenti contributor
John Sivolella is on the faculty at Columbia University, where he teaches about the presidency, federal agencies and public policy.