Pope Francis On Families: Rules Matter, But So Does One's Individual Conscience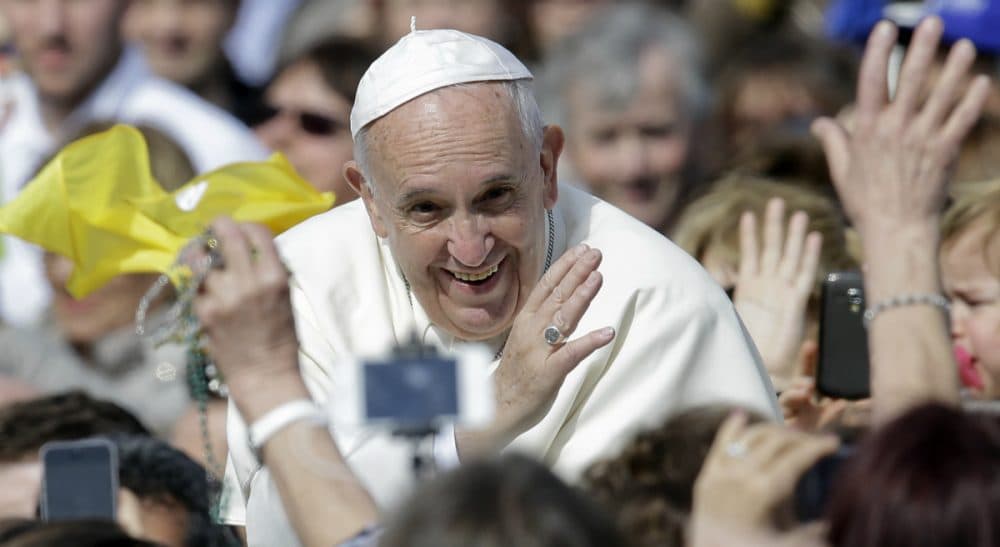 This article is more than 5 years old.
The priest who performed my wedding was fond of reassuring worshipers that "your church has a brain." Last week, Pope Francis released a missive on family life, Amoris Laetitia ("The Joy of Love"), that came from the heart but made some brainy good sense as well.
His 256 pages on family life upended no church doctrines, and local spiritual leader, Cardinal Sean O'Malley, noted that the lengthy exhortation (needlessly lengthy, IMHO) requires a slow, considered reading. So take this as the first-blush reaction of one Catholic: The pope penned a strike against harsh, rigid application of doctrines about gay, divorced and cohabiting heterosexual Catholics.
The pope penned a strike against harsh, rigid application of doctrines about gay, divorced and cohabiting heterosexual Catholics.
"A pastor cannot feel that it is enough to simply apply moral laws to those living in 'irregular situations,' as if they were stones to throw at people's lives," he wrote.
The follow-up to two synods on the travails facing modern families, Amoris Laetitia urges case-by-case consideration of such issues as family planning, dropping earlier church descriptions of it as "unlawful" and citing a 2015 bishops' report that said, "Family planning fittingly takes place as the result of a consensual dialogue between the spouses, respect for times and consideration of the dignity of the partner."
The exhortation reiterated the church's opposition to same-sex marriage as not "remotely analogous to God's plan for marriage and family" but condemned discrimination, "particularly any form of aggression and violence," against gay people.
I respectfully disagree with Francis on items we all knew were off the table, like gay marriage. And I share the disappointment of some that he didn't explicitly ease the church's ban on artificial contraception, a health threat in HIV-ravaged countries. But if the letter therefore is deemed a failure by some liberal Catholics (and by secular liberals, some of whom lecture me, usually inaccurately, on what my own church believes), they undervalue the pope's emphasizing that individual conscience takes center stage in moral reckoning.
For example, he suggests divorced and remarried Catholics who haven't received an annulment (the church's formal declaration of a marriage's end) consult a priest, reviewing their conscience and perhaps finding some role in the church. Sections such as that one validate the Jesuit priest James Martin's labeling Amoris Laetitia "a quietly revolutionary document. It restores the role of personal conscience and reminds pastors to meet people where they are. … The message is: Welcome."
In a sign Martin is right, this papal rolling out of the welcome mat left traditionalist Catholics in grumpy mode. The New York Times quoted R. R. Reno, editor of the conservative journal First Things, condemning the pope's "muddy document" as squishy "talk about ideals and values." Reno continued, "I think it's an ill-judged shift. This document clearly opens up the possibility that a priest may determine that a divorced and remarried person is worthy to receive communion, but under what terms and why is muddy."
...religion must focus on human needs first...
Reno, according to the newspaper, is a theologian, while Francis writes as a pastor. A wise priest at my parish, also a theologian, once preached that we don't attend church to worship theology, but rather God. As for theological rules, Jesus put them in perspective in Mark's Gospel.
Responding to criticism of his apostles for picking grain on the Sabbath to eat, thereby violating the rule against working on the holy day, he replied that religion must focus on human needs first: "The Sabbath was made for man, not man for the Sabbath."
You can download Amoris Laetitia here.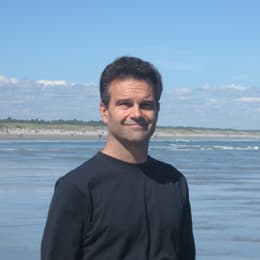 Rich Barlow Cognoscenti contributor
Rich Barlow writes for BU Today, Boston University's news website.