Another Person's Treasure: Reducing Trash, For Good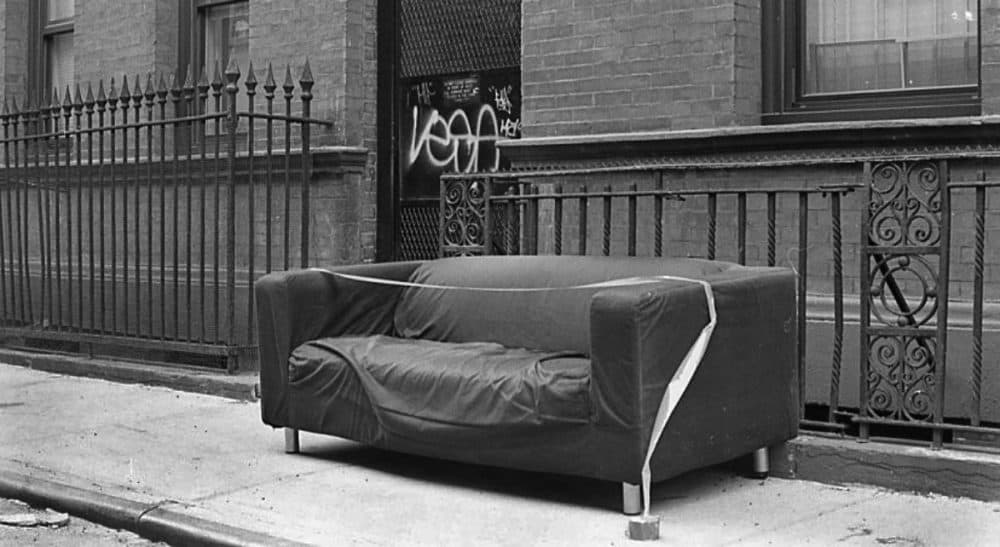 This article is more than 4 years old.
"Deaccumulate" is a fancy word for getting rid of stuff, streamlining, purging, deep-sixing, disencumbering and clearing out. It might appear to be an easy process, but the flotsam of furniture that washes up on sidewalks, and the growl of garbage trucks devouring box springs this time of year, prove we are far worse at doing it than we should be.
Trash increases by an estimated 30 percent from May through August — the major months of lease starts and ends — in the densely populated areas of Boston, Brookline, Cambridge and Somerville. According to the Massachusetts Department of Environmental Protection, 6 percent of all solid municipal waste is comprised of household items such as mattresses, clothing, furniture and carpeting. Instead of getting good stuff to people who are setting up new households and the poor who can't afford to buy new items, it goes into a landfill or is burned.
Why is this market so inefficient? Most of us don't have good deaccumulation models to follow. The longer we live in one place, the more we collect. Some children might never see their parents get rid of excess items, or they might see perfectly usable stuff dumped into the garbage instead of donated to charity, resold or given away.
But we sure know how to accumulate. According to the Bureau of Labor Statistics, shoppers spend an average of 41 hours a month purchasing goods and services. For most of us, deaccumulation isn't part of our lexicon.
Financial advisors use the term deaccumulate to describe how retirees should spend down their savings — liquidating their nest egg by about 5 percent a year. We should do the same in our households. If we invested at least 5 percent of the time we dedicate to shopping on deaccumulating, the average consumer would spend 25 hours a year figuring out how to get their unwanted, but usable, items to people who need them.
A successful deaccumulation process strengthens our economy. During the 2007-2009 recession, 90 percent of American households reduced their spending. During that period, resale and thrift shops in the U.S. experienced a 12.7 percent growth in net sales for used items, even as total retail sales were down 7.3 percent, according to the National Association of Resale and Thrift Shops. This secondary market, a $16 billion industry, enables people to get what they need at a price they can afford.
The recession is long over, and employment is up. Homelessness is down nationwide, but in Boston, the number of homeless families spiked 25 percent last year. Several furniture banks are working to move individuals and families from shelters to permanent housing, and they want everything, from bureaus to air conditioners. However, only a few take beds. The Salvation Army picks up unstained mattresses and box springs in good condition. The Wish Project, in Lowell, accepts clean beds that are dropped off, but will collect extensive donations from towns, hotels or universities.
Plan another life for your unwanted possessions by putting them in the right hands.
Effective deaccumulation begins with planning. It's easy to take clothes and shoes to the myriad of charity drop boxes in the Boston metro area a few times a year. Furniture is more complicated — many people can't physically move heavy items or don't have cars to haul them to a donation site. To help solve this problem, condo associations and landlords with multiple units could organize collections for their residents a few times a year, consolidating items in a common area and scheduling a pickup from a charity or thrift store. It's cheaper and more efficient for trucks to collect as much as possible per trip.
Cities could partner with nonprofits for collections on specific days. Cambridge has expanded its collaboration with the Coalition for the Homeless to pick up household items and furniture, but not beds, through the rest of 2016.
Plan another life for your unwanted possessions by putting them in the right hands. May your successful deaccumulation begin today.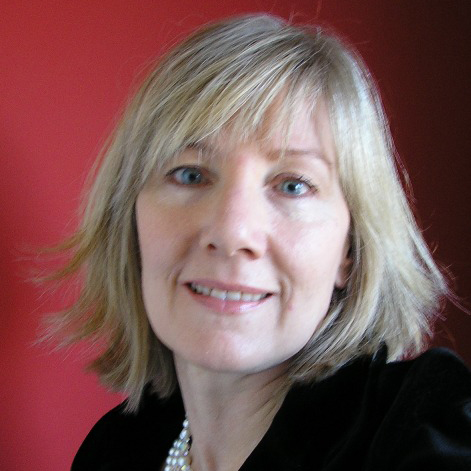 Susan E. Reed Cognoscenti contributor
Susan E. Reed is a columnist who has won several awards for her international reporting and her book, "The Diversity Index."