In Boston, A Cathedral Of Books Where Once There Was A Fortress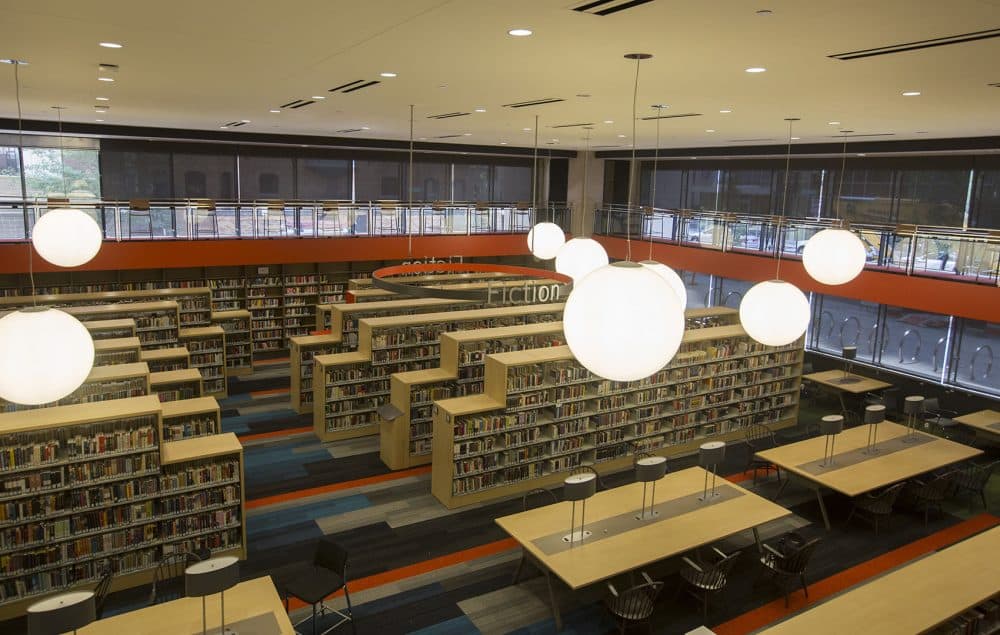 This article is more than 4 years old.
It is a story as old as Edgar Allan Poe, whose attraction to the Boston literary scene was tempered by his disgust with its elitism. A literary culture thrives on readers, and while our city has never lacked for those, it has gone long stretches with little in the way of public spaces in which they might feel inspired to gather. The Boston Public Library's newly renovated Johnson building, which opened on July 9, so successfully embraces and celebrates the idea of being a literary public space that it has the potential to fill that absence for good.
Among the new Johnson building's triumphs: oversize touch screens allowing visitors to search the library's invaluable — and otherwise nearly inaccessible — map collection; rows upon rows of foreign language books; wall displays celebrating Boston's literary heritage, past and present; and a well-lit hall in which to work, instead of banks of humming computers under yellow lights.
It would have been a challenge to create a space worse-suited for reading than the original 1972 building.
It would have been a challenge to create a space worse-suited for reading than the original 1972 building. The structure was so grim and uninviting that it often seemed less a house for Boston's literary heritage than an architectural threat to its survival. Still, I had held out little hope that the $78 million renovation project would change that, if other cities' library overhauls were any indication.
In 1996, author Nicholson Baker accused the newly-renovated San Francisco Public Library of having committed "a hate crime directed at the past" for a redesign that privileged sterile spaces and banks of computers — but not books. The project was widely denounced, but the underlying pressures of technology and finance that drove the design choices then have continued to fuel the dismantling of the nation's library infrastructure to this day.
In 2008, the City of Newton closed all of its branch libraries under financial duress. A year later, the headmaster of Ashburnham's Cushing Academy celebrated the school's embrace of technology by removing the books from the library. Harvard's highly publicized reorganization in 2012 resulted in dozens of leveraged buyouts, early retirements and the outsourcing of key services.
These changes have been championed by a bevy of literary technocrats who have high-minded goals about the streamlining of access to information. Their approaches nevertheless give short shrift to the purpose of libraries, and their arguments for reform have relied on a deceptively straightforward and deeply flawed premise: People need access to information, therefore they need answers to questions. By that calculus, libraries are merely brick and mortar search engines. Enter with a question; leave possessing the answer.
That only works if you're looking for the phone number for a plumber, say, or trying to answer a question with only one possible answer –"What is the population of Atlanta?"
With the right vision and support, libraries can and should be so much more than glorified search engines. They can be a city's communal foundation, providing an incomparable gateway to a world of stories and information beyond city limits. In a good library, we can learn how to ask better questions. Well-staffed, they are also last bastions of no-cost learning left in America.
'The old library was like a fortress, closed off from the world. This is transformational. This is redemption.'

A visitor to the new Johnson Building
Technology has its place, and it finds elegant, intuitive application in the new Johnson building. So do books and well-lit, inviting spaces in which to satisfy good old fashioned curiosity.
As one visitor to the new Johnson building told me, "The old library was like a fortress, closed off from the world. This is transformational. This is redemption."
This is the library that Boston has lacked for generations, and one that should be treasured for generations to come.
---
editor's note: This opinion piece was updated on July 18, 2016 to clarify the outcome of Harvard's 2012 library reorganization.
---
This article was originally published on July 14, 2016.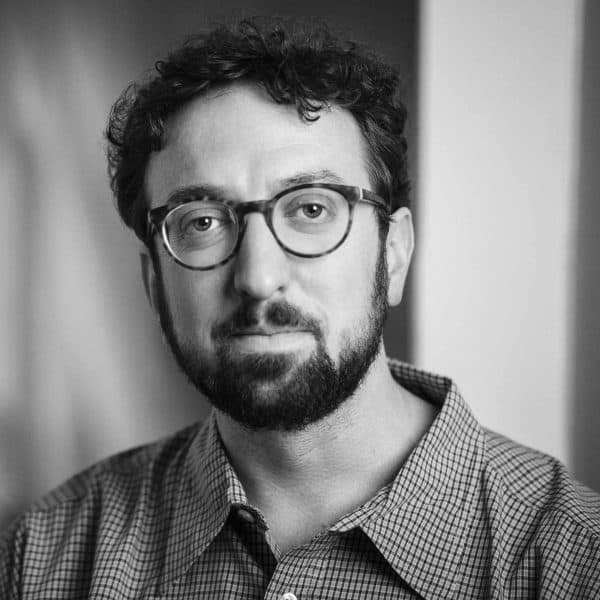 Alex Green Cognoscenti contributor
Alex Green is a writer and researcher.