Heavy Meddle: My Partner Cuts Me Down When We Banter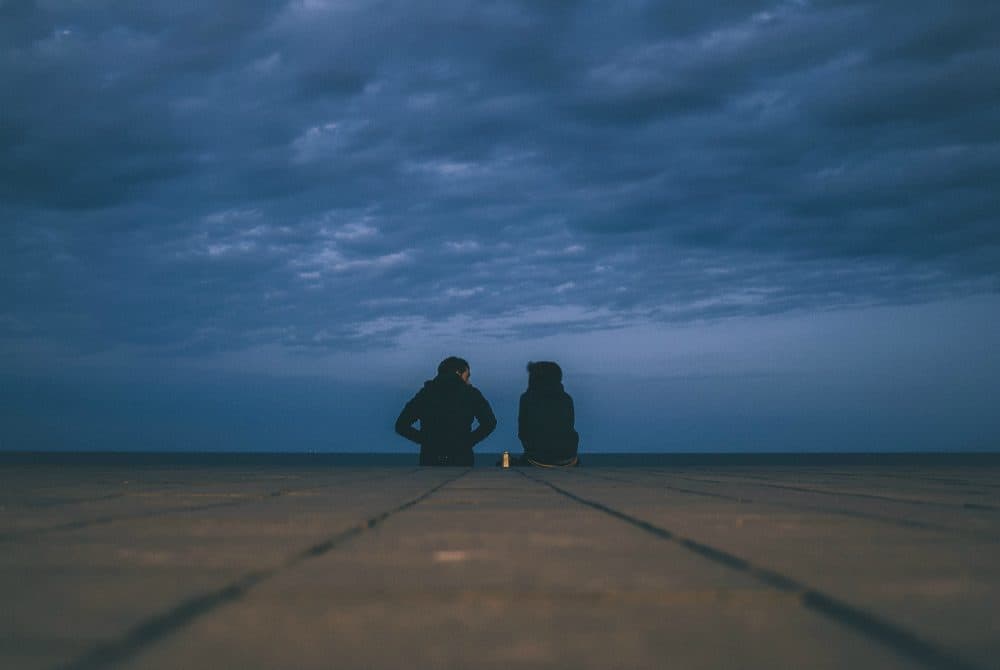 This article is more than 4 years old.
Welcome Meddleheads, to the advice column where your crazy meets my crazy! Please send your questions. You can use this form, or send them via email. Not only will you immediately feel much better, you'll also get some advice.
Hugs,
Steve
...
Dear Steve,
The very fact that I am writing to an advice columnist — even one as insightful as you are — instead of having this conversation with my partner probably tells me all I really need to know. But... maybe you could help me navigate my next steps.
We've been together for years, and like any couple we have our ups and downs. I tend to think I do a decent job of putting the negatives into perspective and not sweating the small stuff.
Some of our happiest times together have always involved bantering. Goofing around verbally, sometimes slipping into characters we've invented and developed for the sheer amusement of it. Here's the issue: Sometimes in these conversations, I chip in a line that I guess doesn't live up to his standards. And he will say words to the effect of "Way to go, you killed it. Ruined."
He will deliver such a judgment even if we are with other people in a family or social situation.
He will deliver such a judgment even if we are with other people in a family or social situation.
This hurts me, and is embarrassing and awkward, and maybe more importantly it really kills the mood and makes me not particularly want to keep "playing."
And yet in the past when I told him that, he told me I was just being thin-skinned. So now, I don't bring it up, but when he does it I withdraw somewhat and that tends to annoy him.
Am I overly sensitive, as he says I am? Or should he respect my feelings even if he thinks I'm overreacting? Or should I work harder on being a more consistently sharp wit? Or should I recognize this as the deeper issue it probably is and get to work on that instead?
Signed,
I'll Be Here All Week, Try the Veal
...
Dear I'll Be Here All Week,
Years ago, as a resident advisor in college, I invited an improv group to appear in our hall lounge, and give a little lesson in how to do improv. I've always remembered the first rule that these folks set out. (In truth, it's about all I remember of that session.) That rule was:
Always Agree. Always Say Yes. If someone walked into a scene and said, "Get down on the ground, this is a federal raid," you got down on the ground.
The reason for this is pretty simple: because improv is a form of collaborative play—just like bantering with your partner. The one thing you never do is shut people down, or judge them, or shame them. You just don't. Because then it's no longer play. It's some ego drama about who's funnier, wittier, more worthy.
And that's what your partner is doing.
So no, you're not being too sensitive. Your partner is being a jerk. I say this, by the way, as a jerk. And in particular, a jerk who engages in the same sort of verbal shenanigans with my wife. And who has, from time to time, pulled the same crap, tried to make her feel bad for making a comment I deem lame, or insufficiently witty.
And you know what: screw me. That is me being a cruel, insecure, little man. That is me turning a form of play into a form of combat. It is totally uncool, and totally unacceptable.
As to why your partner can't hear this: based on my own patterns of jerkdom, I suspect it's because he knows, not very deep down, that he's being cruel. And rather than face that—along with whatever insecurities impel him toward cruelty—he tries to put it off on you. Donald Trump does this all the time, by the way. He makes a cruel "joke" about how he wants Russian cyber terrorists to hack his opponent's email, or about how the sitting president is the founder of a terrorist group. Then, when people confront him, he tells them they're being too "thin-skinned."
You're not being too sensitive. Your partner is being a jerk. I say this, by the way, as a jerk.
Am I accusing your partner of being Donald Trump? No. But I would say that in these particular moments he is being Trumpish. And you have every right—and even an obligation—to tell him so.
So you're dealing with someone who has to assert his superiority by being witty. This doesn't mean you have to work to get "wittier" for him. But the pattern you're describing does suggest that this particular source of strife might be part of a larger dynamic. If you're a regular reader of this column, you know my dogma: the surest path to renewed trust and affection—to the feelings of levity and acceptance that lead to the kind of sweet play you're describing—comes via direct, honest, and respectful communication.
Talk to your dude. Be polite, but candid. Don't let him front. If he can't hear you, tell him it's time for couple's therapy. Seriously.
Best of luck,
Steve
♥
Author's note: The letter writer didn't specify his or her gender. But in my experience, it's much harder for men to engage in collaboration without turning it into competition. I wonder if any of you lovers out there have some experience with this pattern? Feel free to let us know in the comments section below. And please do send a letter to Heavy Meddle, too. You can use this form, or send your questions via email. I may not have a helpful response, but the act of writing the letter itself might provide some clarity. — S.A.
♥
Heavy Meddle with Steve Almond is Cognoscenti's advice column. Read more here.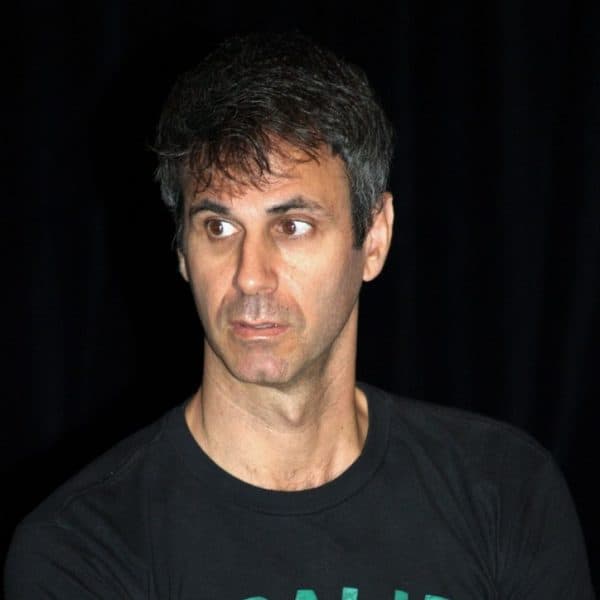 Steve Almond Cognoscenti contributor
Steve Almond's new book, "Bad Stories: What the Hell Just Happened to Our Country," is now available. He hosts the Dear Sugars podcast with Cheryl Strayed.