Uncertainty And The Zika Virus: Why Scientists Need To Think Like Poets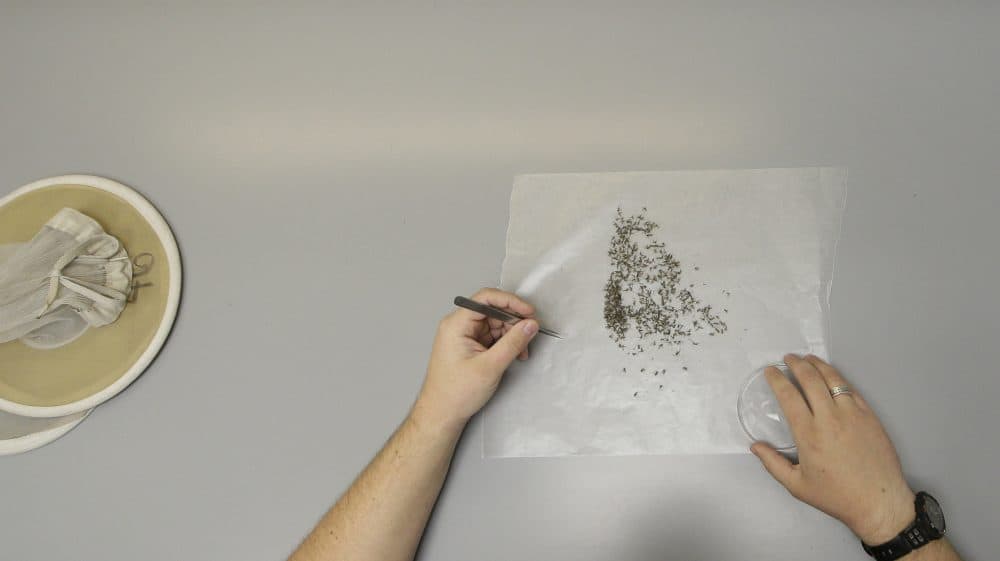 This article is more than 6 years old.
In an 1818 letter to his brothers, a former medical student, and burgeoning poet, named John Keats described what he considered to be the most important quality possessed by "a man of achievement." He called it "negative capability" and defined it as "when a man is capable of being in uncertainties, mysteries, doubts, without any irritable reaching after fact and reason."
Trained as a surgeon, Keats might have been expected to stress, say, a keen grasp of the scientific method as his ideal mode of thought. Through his studies he would have to have been quite familiar with facts, theorems, and all the latest medical certainties of his day. Yet, in his letter, the quality he emphasized was not the scientist's finely tuned analytic instrument, but the ability to exist comfortably amidst uncertainty and doubt.
...ambiguity is inevitable. It is not an anomaly; it is the norm. Accepting this allows us to re-calibrate our expectations, and move forward.
At first, this attribute seems like it would be far more useful to the poet than to the scientist or health professional. Poets have the luxury of not having to draw any particular conclusions from the phenomena they observe; they need only construct beautiful phrases. Health professionals, on the other hand, are faced with matters of life and death — diseases to be cured, outbreaks to be contained, pain in urgent need of alleviation. They may not remain wide-eyed observers. They must act.
When lives depend on us finding answers, uncertainty can be particularly hard to handle. Consider the ongoing public health campaign to fight Zika. Despite the many months it has been on our radar, there is still much about Zika that is mysterious. These unknowns include its origin, the nature of its apparent neurological effects and, of course, how to most effectively stop it. Our response to this threat has been a struggle on two fronts, as we work to manage both the effects of the disease and the frustrations of our own ignorance.
What are we to do when confronted with such ambiguity?
One thing we should not do is jump to conclusions. We must learn to be at ease in the presence of doubt and uncertainty. We need negative capability.
To cultivate negative capability, we need to first recognize that ambiguity is inevitable. It is not an anomaly; it is the norm. Accepting this allows us to re-calibrate our expectations, and move forward. For example, the introduction of e-cigarettes has occasioned dramatic differences in findings and observations, from reports suggesting that non-combustible tobacco is a useful harm reduction adjunct towards reducing smoking, to efforts to regulate e-cigarettes much like we regulate tobacco. The impulse to certitude is great. But we should instead acknowledge that this remains an open question, encourage more research, and redouble our efforts on the broader issue of cancer prevention within the context of the many social, economic and environmental factors that cause the disease.
At the same time — and this is where it gets difficult — we must also learn to separate bona fide ignorance from manufactured ambiguity. Often, powerful special interests will work to generate doubt about the state of the science around a particular issue when, in fact, none exists. The most pressing illustration of this is the so-called climate change debate. There is an overwhelming consensus within the scientific community that climate change is caused by humans and is a threat not only to the environment, but to public health. There is no "debate," in any understandable sense of the word. But large amounts of money and political capital have been invested in spreading the notion that there is one, and so far, sadly, the investment is paying off. While genuine ambiguity is to be expected and even welcomed in the course of scientific inquiry, this false doubt is at best a hindrance, and, at worst, antithetical to the improvement of population health.
We must think like poets, so that we may better act like scientists.
On Feb. 23, 1821, John Keats died of tuberculosis; a disease that has been with us since antiquity. Mycobacterium tuberculosis, the organism that causes TB, existed over 15,000 years ago, and has been identified in Egyptian mummies and historical relics all over the world. We are now able to fight the illness with antibiotics, but for centuries the public's understanding of it was characterized by ignorance and superstition. We are fortunate to live in an age when we have moved beyond this point on a whole range of formerly baffling health questions, from the origins of disease to the way it spreads. But it took years of uncertainty for us to arrive at these insights.
It can be difficult to come to terms with ignorance, and the often vexingly slow pace at which it evolves into real knowledge. However, if we are to ensure that our future is as healthy as it can be, we must take a page out of Keats's book and allow ourselves to be more comfortable with ambiguity. We must think like poets, so that we may better act like scientists.