The Fallacy Of A One-Size-Fits-All Education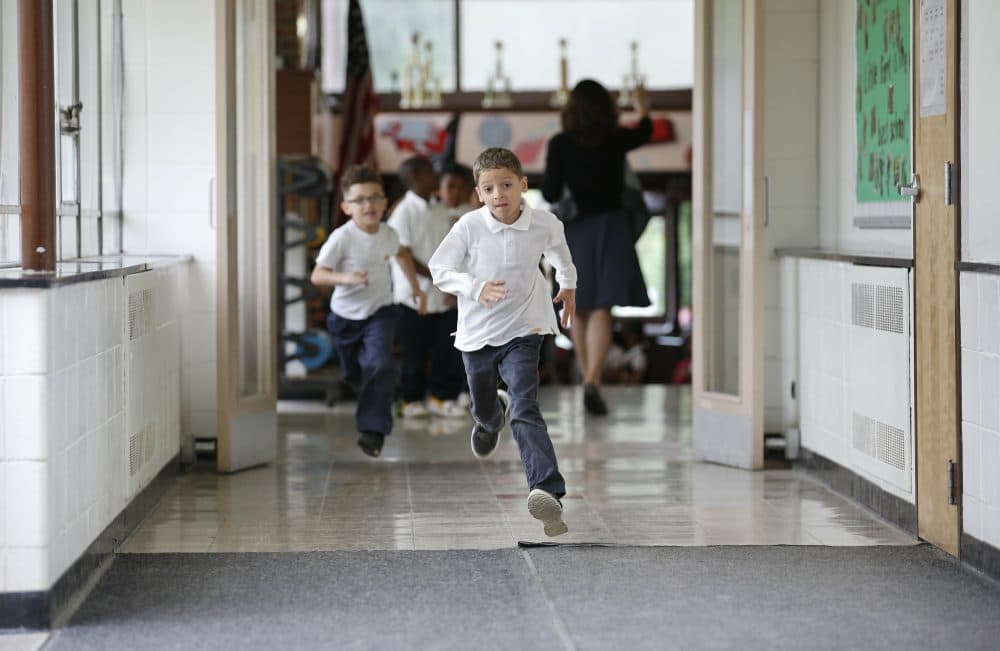 This article is more than 4 years old.
I'm a product of public schools. So is my husband. When I was bored, I read novels, carefully hidden in my textbooks. My husband was so bored, teachers parked him in a corner with empty desks around him to keep him from distracting other students. It never occurred to us that anything was wrong with school. We just slogged it out.
We sent our four oldest children — two boys, two girls — to our local public schools. They complained bitterly at times about certain classes and teachers, but did well academically, played sports and found friends. Then along came our fifth child, another son.
"He can't sit still," his first grade teacher complained. "He fell off his chair three times today."
"He asks too many questions," his second grade teacher said.
"He lacks focus," observed his third grade teacher. "He keeps taking things apart."
Students in our public schools are rewarded for being quiet and for scoring well on standardized tests... These are fine skills. However, this model doesn't fit all kids.
By then, I was having trouble even getting my son to school. He'd hide or pretend to be sick. Once, I left him in my minivan while I chatted with other parents; by the time the school bus arrived, he'd locked me out of the car. "I'm not going!" he shouted through the window.
Fourth grade, we had a brief respite. That teacher praised his creativity and math skills, got him into a gifted program and admired the way his gingerbread house at Christmas wasn't an A-frame like the rest. "I love this kid because he's full of surprises," she told me, making me burst into tears. No teacher had ever praised my son.
Then fifth grade rolled around and problems escalated. Teachers punished my son for misbehavior by withholding recess, then were shocked when his behavior worsened. I fought to get recesses restored and hoped junior high would go better. No such luck: he began hiding in the barn to avoid going.
At my wit's end, I began exploring alternatives. Although I cringed at the thought of coughing up tuition money — we're a family of modest means — the school I liked best was a tiny Montessori school. I loved everything about it, especially the idea that students directed their own learning programs and were in multi-age classrooms.
Not everyone was supportive. "He should learn to tough it out in public school," one friend said. "You can't keep him in a bubble. He needs to know the world isn't always a nice place."
"What, you mean get him used to being miserable now, so he'll toughen up?" I asked.
"Exactly," she said.
I didn't agree. In fact, I was afraid my son's misery in school would cause him to lose interest in learning altogether. "We have to do something," I argued, until my husband relented. We scraped together money to send him to the Montessori school and I held my breath.
The change in our son was instant. He sculpted a giant wire-and-cardboard camel his first week and read all about Egypt. He talked to his teacher — a former engineer — about robots and rockets. "She doesn't care how many questions I ask," he said. "She likes to talk to me."
This was partly because of the small class sizes. The school was calm, too, with carpeted classrooms in bright colors. Students ate snacks whenever they were hungry and had recess twice a day. Children worked independently or in small groups. As long as they covered every subject, the teachers didn't care what order they did them in. My son zoomed through Algebra I and geometry in one year. He never missed school and came home happy almost every day.
"Tell me, honey," I asked. "Why do you like this school so much?"
He shrugged. "Maybe because I can do math in my socks. It's relaxing."
Such a simple thing. Yet, I thought about this for a long time, and even went to look at my own elementary school report cards. One telltale comment: "Holly needs to remember to read only during those times allowed. She's reading too much!"
Students in our public schools are rewarded for being quiet and for scoring well on standardized tests. They're praised for collaborating instead of competing. These are all fine skills. However, this model doesn't fit all kids. Some children balk at routines and learn better in small classes, within a more flexible curriculum that allows them to dig deeper into subjects that stir their passions.
If a kid wants to study the Civil War in January instead of September, why not? If a child needs a snack at 9 a.m. instead of 10, so what? And, if children need to go outside to blow off steam every two hours, why do we keep them chained to their desks for three?
Your child's school should fit just as comfortably as his favorite pair of shoes, so he can run and explore and learn and be happy.
If your child is unhappy in school, listen to what he or she needs, instead of telling him this is the way things are. You wouldn't buy your child shoes that were too big or too small, right? Your child's school should fit just as comfortably as his favorite pair of shoes, so he can run and explore and learn and be happy.
Educators talk about specific "fit" factors when it comes to school, like what your child should be learning (curriculum and interests), learning style, social skills and extracurricular activities. There's plenty of research on this topic. But, in our case, listening to our child proved to be the best guide in finding the right school. Today, he's studying engineering at a great college.
As parents, our primary aim shouldn't be to get our kids to score high on standardized tests or even to graduate them from college. Our first responsibility must be to feed their curious minds and guide them to become enthusiastic, creative, lifelong learners who are happily engaged in the world.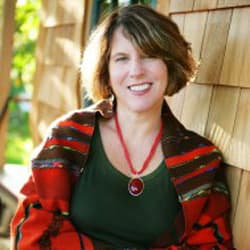 Holly Robinson Cognoscenti contributor
Holly Robinson is a novelist, journalist and celebrity ghost writer whose newest novel is "Folly Cove." She is also the author of "The Gerbil Farmer's Daughter: A Memoir."