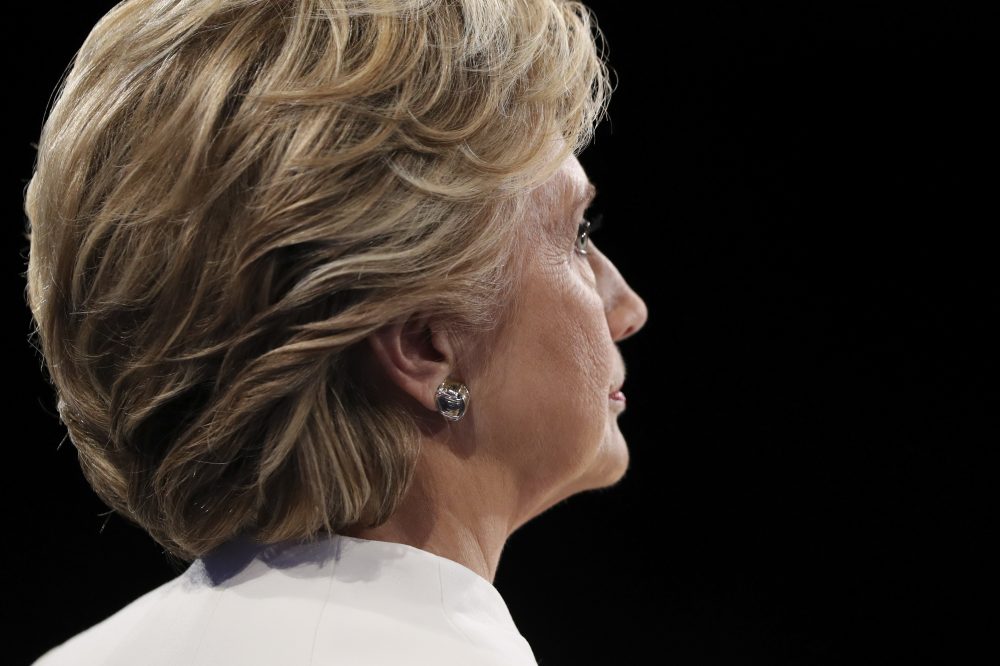 This article is more than 4 years old.
COMMENTARY
"Such a nasty woman."
Toward the end of another long and painful debate, that line from Donald Trump made women sit up on edge, antennae raised. From the start, Trump has built his campaign on epithets and insults, most of them calculated for high entertainment value, like cutesy pet names for a pet you disrespect. "Lyin' Ted." "Little Marco." "Crooked Hillary."
But this comment felt different — not a winking, scripted pronouncement, but an aside he practically whispered into the microphone as Hillary Clinton spoke, like a secret message to those who understood his code. It was a sign of what happens when Trump is provoked: He reaches down into his id and pulls out something ugly.
And it was immediately taken, by women across America, as a badge of honor.
"RT if you're a nasty woman," actress Ana Gastayer tweeted. By early morning, thousands had retweeted it.
Clinton has been with us for so long, her story is so well-known and complex, that it's sometimes hard to parse how much the knocks against her have to do with gender. You can't blame bias or entrenched cultural sexism for many of her self-inflicted wounds, the fuzziness surrounding the Clinton Foundation, her inability to come up with a good answer about her State Department emails and her private server.
But there are some critiques that cut directly to the challenges faced by women who aim for the top. The overblown concerns about her stamina. The excessive focus on her "likability." These are the same pressures many women face as they rise through the corporate ranks. A man who projects authority and stands down his rivals is heralded as tough. A woman in power faces backlash if she isn't also nice.
And no, Clinton wasn't being nice in that particular moment. In the middle of an answer to a question about social security, she'd made a snide comment, referring to the likelihood that Trump, having taken advantage of a favorable tax code, hasn't paid income taxes for years.
Trump's counter-argument, in my mind, isn't so bad. If you've scoured for deductions in your own tax returns, it's hard to blame anyone for taking advantage of a favorable tax code. And it's fair to question whether Clinton would spend political capital to fight the real estate lobby, or any other powerful lobbying group. But — and this cuts to the heart of the argument against letting him near the nuclear codes — Trump constitutionally can't stick to a reasonable message. He's like a schoolyard bully who can't take an insult. And like a bully, he reached for the most hurtful thing to say.
It's an ugly world out there, full of bullies. Sometimes, it takes a nasty woman to stand up to them.
At the time, Clinton barely seemed to notice. But women watching did. They considered the messenger, a man whose pronouncement that "no one respects women more than I do" was so patently absurd that the debate audience burst into laughter. But mostly, they considered how well served the nation might be by a little nastiness right now. It's a relief to see someone who won't crumble in the face of adversity, who will shrug off a bully like Trump and soldier on with a wink and a smile.
My favorite unlikely sage and pundit, during this horrid election campaign, has been RuPaul -- who, back in August, offered New York Magazine a stark assessment of the realities of politics. He talked about the need to engage with power players, the fact that Washington won't be "rainbows and butterflies" for anyone in office. And in language that was appropriately profane, he boiled the election down to something that's ever more true by the day: "Do you want a pompous braggart who doesn't know anything about diplomacy? Or do you want a bad--- b---- who knows how to get s--- done? That's really the question."
Fill in the blanks as you'd like, or don't bother. The message comes through. If Hillary Clinton is president, she will need to get things done, and she will face some formidable challenges. An opposing party primed, as it has been for the past eight years, to block her every move. A world filled with wily, intractable leaders, hungry for power. And the possibility that some staunch Trump supporters will have bought into his absurd and dangerous language about delegitimizing the election results.
It's an ugly world out there, full of bullies. Sometimes, it takes a nasty woman to stand up to them.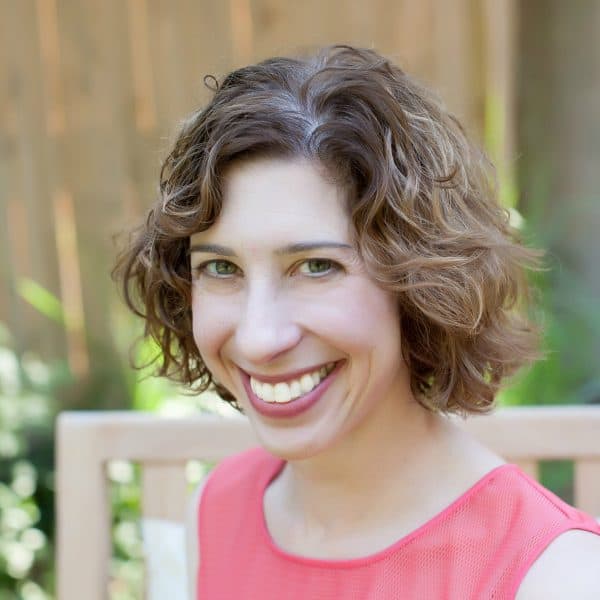 Joanna Weiss Cognoscenti contributor
Joanna Weiss is the editor of Experience Magazine, published by Northeastern University.