Reality Bites Back: Fake News, Fallacious Tweets And The Assault On Facts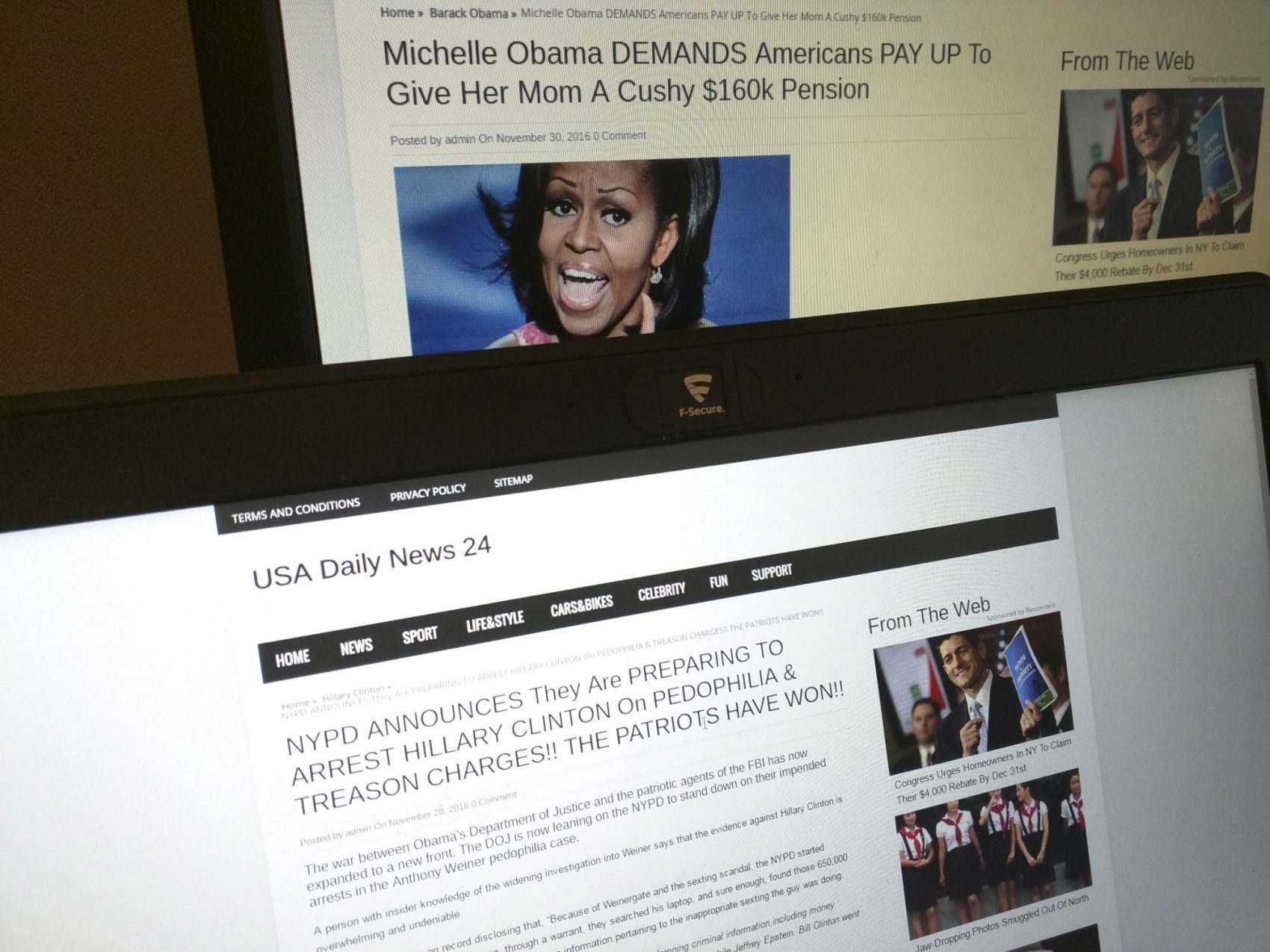 This article is more than 6 years old.
COMMENTARY
Recently on "The Diane Rehm Show," the guests were discussing the role of journalists under a Trump presidency. Specifically, they were exploring how to handle falsehoods when they emanate from the soon-to-be president and commander-in-chief. Should the press simply ignore tweets such as those about the "millions" who "illegally" voted for Hillary Clinton, as Trump baselessly asserted? Present them as assertions with no evidence. Or call them lies?
CNN's Scottie Nell Hughes, self-described "journalist and patriot" and ardent Trump supporter, offered a more elegant solution. "There are no such things as facts," she declared.
It's a mantra we're hearing more often and more brazenly.
"There are no such things as facts."

Scottie Nell Hughes, CNN
"Reality is beside the point," Dallas Woodhouse, the executive director of the North Carolina Republican Party, recently told The New Republic, in reference to his state's efforts to limit voting rights. "Whether there's widespread voter fraud or not, the people believe there is."
Belief — based on aspiration, on rage, on aggrievement, on impossible hopes, on the fundamental desire to believe — is the currency that fuels the sale of products and of candidates. And creating beliefs through the conscious manipulation of unconscious emotion has long been the province of advertisers, marketers and political campaign strategists.
But up until 20 or 30 years ago, belief was a product of how one interpreted fact. Now, belief is replacing fact.
This phenomenon didn't begin with Trump. In a prescient 2004 article, Ron Suskind wrote of George W. Bush, "… he's a believer in the power of confidence. At a time when constituents are uneasy and enemies are probing for signs of weakness, he clearly feels that unflinching confidence has an almost mystical power. It can all but create reality."
Bush advisor and Republican strategist Karl Rove made autocratic sureness his guiding political principle. Here's how Suskind described it:
"[Rove] said that guys like me were 'in what we call the reality-based community,' which he defined as people who 'believe that solutions emerge from judicious study of discernible reality… That's not the way the world really works anymore. We're an empire now, and when we act, we create our own reality. And while you're studying that reality – judiciously, as you will – we'll act again, creating other new realities… We're history's actors, and you, all of you, will be left to just study what we do.'"
Bush, Rove and their fellow actors led us into a war based on a lie. And now, 12 years later, here we are, studying the tweets of a man whose campaign and supporters seemingly summon new realities at will and trust that through confidence and virality, they'll stick until it's time for another, more convenient, new reality.
Twitter makes this easy. So do scrolling tickers at the bottom of our television screens and our reliance on pictures over words, soundbites over substance. We are entering what Bloomberg television host Joe Wiesenthal has described as a "post-literate age:"
"Before the invention of writing, knowledge existed in the present tense between two or more people; when information was forgotten, it disappeared forever. That state of affairs created a special need for ideas that were easily memorized and repeatable (so, in a way, they could go viral). The immediacy of the oral world did not favor complicated, abstract ideas that need to be thought through. Instead, it elevated individuals who passed along memorable stories, wisdom and good news."
Like it or not, those who embrace promises over policies and fantasies over facts still live in the reality-based community.
The tale of a child sex ring being run by Hillary Clinton and John Podesta out of the basement of a Washington, D.C., pizza parlor is certainly a memorable story. So true to his (as of yesterday, former) boss's modus operandi of asserting anything and challenging others to prove it wrong, Michael Flynn, Jr., son of Trump's nominee for National Security Advisor, tweeted even after a man walked into this restaurant firing his AR15 rifle, "Until #Pizzagate proven to be false, it'll remain a story."
Once these endless confabulations, conspiracy theories and groundless assertions are no longer stories, we'll be left only with inconvenient facts and with their consequences. The manufacturing jobs lost to automation won't miraculously reappear. The cost of health care will still be astronomical even when, once again, fewer people are insured. And despite Trump's calling it a hoax, climate change will continue its inexorable destruction, and the president-elect's Florida buildings will soon be sagging down onto flooded streets.
Like it or not, those who embrace promises over policies and fantasies over facts still live in the reality-based community. And in the face of rising temperatures and sea levels, that neighborhood is in for one hell of a flood.