Heavy Meddle: Living With My Mother Is Driving Me Crazy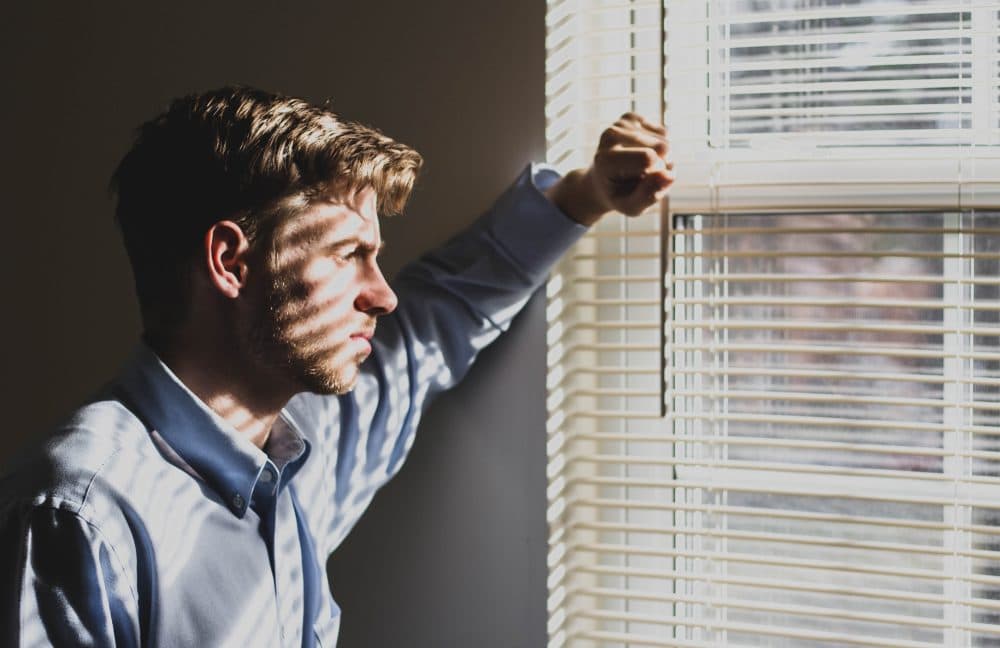 This article is more than 3 years old.
Welcome Meddleheads, to the advice column where your crazy meets my crazy! We need letters, so please send me one. You can use this form, or send them via email. Not only will you immediately feel much better, you'll also get some advice.
Hugs,
Steve
...
Dear Steve,
I am 21 right now and living with my mother. For the past two or three years, I feel as though I've been more her therapist than her son. I genuinely want her to be happy and get through her problems, but I am also completely sick and tired of talking with her about her problems every morning and almost every night without making any progress or giving any closure. Is there any way we can both get what we want?
My mother has been through a lot in her life. Her parents were narcissistic alcoholics. She has had a number of friends betray her trust. Her first and only marriage to my father was a complete disaster. Most recently, she has been having a lot of trouble finding a new job while working at a job that she hates with a passion, while also breaking up with a boyfriend.
I have always felt that she finds things to harp on because being a victim to her is easier than moving on. For a week last year, she refused to stop talking about a friend that she hasn't seen in a decade who was rude to her. In my third semester of community college, she would consistently bring up after dinner the fact that the director of a choir that she was in was inconsiderate to her, and complain and ask my brother and I empty questions for an hour. Every day. For a month.
I have always felt that she finds things to harp on because being a victim to her is easier than moving on.
I'm not sure that she would have gotten over it if my brother and I hadn't decided to talk to her about how she was bringing it up every night. And when we did, she responded by sleeping in her car that night, to "get away" from us, and not talking to either of us for a week.
There's a cycle. I have always tried to give kind words and a listening ear, but after a number of months listening to her bring up the same problems every day, I run out of advice and answers to rhetorical questions and get frustrated because I feel like I'm listening to an audio track on repeat and talking to a brick wall. Then, I say something short or slightly rude that she says is "out of line" and "doesn't deserve hearing," and soon after she doesn't talk to me for a couple days. After this cooling-off period, we make up, I have to say that I was completely in the wrong and the whole cycle starts again.
Sometimes these cooling-off periods take longer than a couple days. Two years ago, she had told my brother that she would never talk to me again about her problems because I was incapable of feeling empathy. Which is strange, because I just now had one of these conflicts with her after listening to her complain about her boyfriend and job search everyday for the past half-year.
I recognize that she is going through a hard time, and I want to do the right thing. But I am again drained of patience. I cannot wait for her to move out state for the summer, and I relish the moments when I'm home alone.
What advice can you give to me?
Regards,
A Tired Son
...
Dear Tired Son,
What a rough situation. Before I get into particulars, it's worth noting that you're not alone in finding yourself living with a parent in your 20s. Nearly four in 10 people between 18 and 34 are living at home these days, roughly the same percentage as in 1940, the tail-end of the Great Depression. This situation creates unavoidable tensions, because this is a time when most young people would rather be establishing a life of their own, away from baggage and fraught dynamics that can prevail with parents.
Your situation is particularly troubling because your mother is, by your accounting, an unhappy and aggrieved person, and you've become the chief recipient of her complaints.
Given how long this pattern has played out, and how eagerly you await her being out of the house over the summer, my first question is this: Why are you living with your mom? Is it purely a financial arrangement? Do you feel guilty about moving out? Are you worried about what would happen to your mom if you got your own place? Or what would happen to you?
Given how much frustration the current situation is causing you, you need to ask yourself: Why am I continuing to let it go on? Why am I not setting clear but loving boundaries with my mom?
Given how much frustration the current situation is causing you, you need to ask yourself: Why am I continuing to let it go on? Why am I not setting clear but loving boundaries with my mom?
By boundaries, I don't mean silently absorbing her complaints for weeks or months and getting frustrated and saying something slightly rude. I mean telling her, in a moment of calm, "I love you, and I'm sorry you're struggling. But I don't think the way we interact around your struggles is healthy for either one of us. I'm your son, not a therapist." That may sound harsh to her, but it's your truth, and you have a right to express it. If you're not OK saying this, I'd think about why that is. If you can manage it, I'd seek out a therapist who can help you sort through some of this.
I don't like trafficking in terms like "co-dependent." They can feel kind of squishy and dismissive, like you're part of some vast category. Your situation is particular to you, complex and troubling. But the pattern you're describing — in particular, the way you wind up apologizing for your outbursts and returning to the status quo — suggests that you're both participating in this dynamic.
You ask early in your letter, "Is there any way we can both get what we want?"
So another question to consider is this: What do you want? It seems clear that you want to live a life that doesn't require you to absorb your mother's grievances. But you also want your mother to be OK with that and to find her way to a more contented life. Only the first of these two goals is within your power. That's a sad thing to face. You're trying to be a good son. You love your mom. But you also have to love yourself.
Courage,
Steve
♥
Author's note: A tough situation. I'm glad to hear from a younger letter writer, though. And I'd love to hear from other folks who recognize these dynamics. Or even from parents whose kids are stilling living at home into their 20s (and beyond). Post your feedback, and/or counsel, in the comments section below. Send along a letter to Heavy Meddle, if you haven't. You can use this form, or send your questions via email. — S.A.
♥
Heavy Meddle with Steve Almond is Cognoscenti's advice column. Read more here.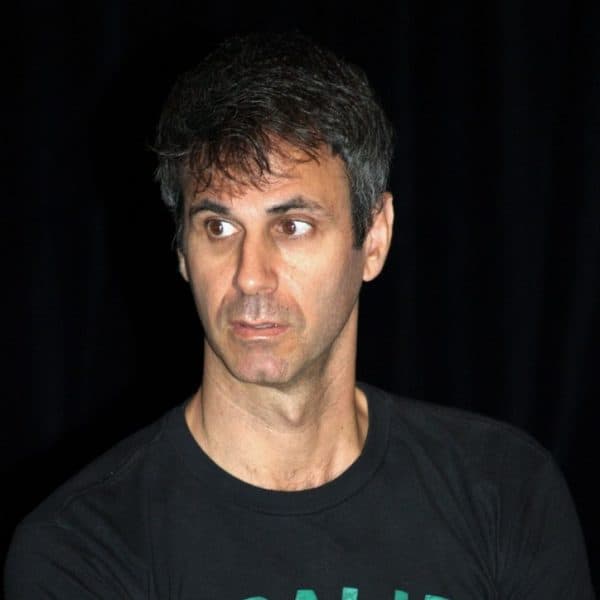 Steve Almond Cognoscenti contributor
Steve Almond's new book, "Bad Stories: What the Hell Just Happened to Our Country," is now available. He hosts the Dear Sugars podcast with Cheryl Strayed.