The Truth About Working Mothers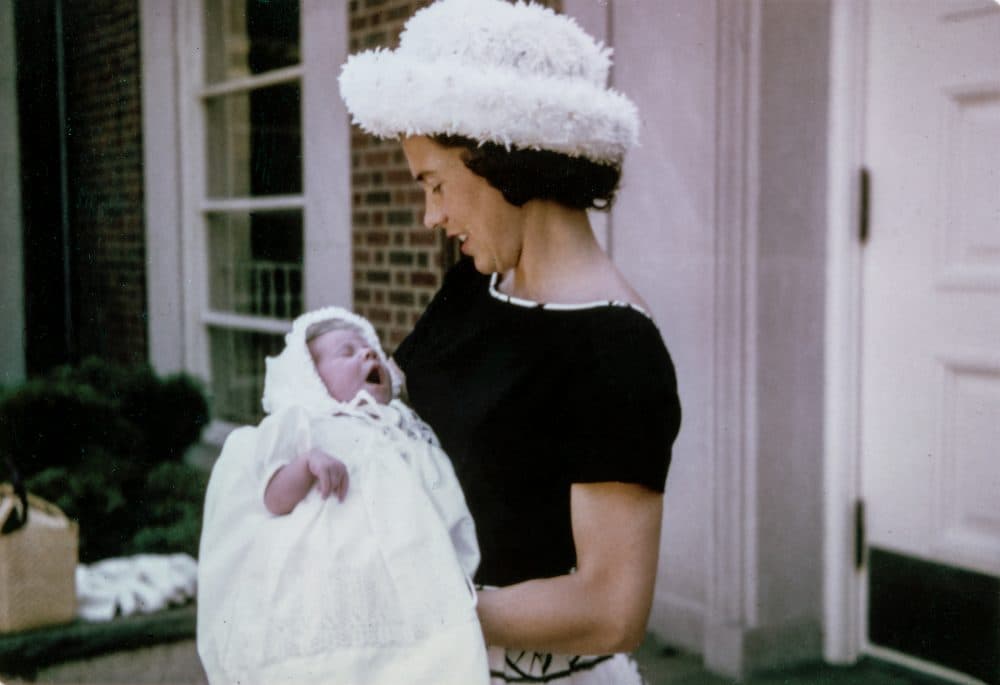 This article is more than 5 years old.
I'm a mom to three children spanning preteen to seventeen. During my time as a mom I've worked full time in an office, part time from home and I've been a full-time stay-at-home mother. I've been the mom who frets over the details of every school event, and the mom who feels guilty for struggling to go to any at all.
Now a 40-something returner to the workforce, my new career as a researcher in gender and decision-making helps me see patterns and understand the consequences of my mothering decisions. So, this Mother's Day, I find myself thinking about the moms who will celebrate their first Mother's Day. Knowing that many of these women may have recently returned to work or are planning for it, I wonder if experienced mothers like me are doing enough to pass on our knowledge to millennial mothers.
With more egalitarian values, more supportive life partners and higher labor force participation than any earlier generation, millennial moms seem poised to fulfill their full professional potentials. But, absent better policies and structural change, millennial moms too are one decision away from falling into the same career-limiting traps that my generation did.
I wonder if experienced mothers like me are doing enough to pass on our knowledge to millennial mothers.
The lack of paid leave and a federally-funded system of childcare left my generation on an unequal playing field. In particular, we were ill-equipped to deal with the decision of how to divide caregiving. Society frames this particular decision as a choice (especially for those who can afford to make it). However, it is at best a constrained choice, one certainly made without adequate information.
The Gen X mothers who had access to (paid or unpaid) leave were better able to create the conditions for quality childcare and stay in the workforce. But even in full-time, foot-to-the-floor career tracks, they suffered maternal penalties: Women who are mothers, irrespective of their actual caregiving arrangements, receive lower pay; are viewed as less committed; are seen as less promotable and are held to higher standards than fathers. Those who could not or did not want to delegate early care of their children found that "opting out" meant staying out, long term.
Well-intentioned gender equality initiatives focus on mothers in the workforce at the top of the corporate ladder, and on fixing the individual rather than the structure. But they forget to ask a fundamental question: Where is the missing middle of the female workforce? The answer? At work they are in mommy tracks or working flexibly and likely under-employed, under-promoted and under-paid compared with their male counterparts. At home they are developing leadership, organizational and negotiation skills that build value for their families and communities. But with no home-to-career exchange rate for these skills, and no "hybrid" professional path prizing skills gained outside of paid work, return to a career (not a job) is an uphill struggle.
We owe it to the next generation to pass on our knowledge of the reality of being a mother today. Timely information would help new mothers make better decisions about what might lie ahead at work and at home. As an experienced mom, and informed by my perspective as a researcher, this is the advice that I would like to give them.

First, working mothers should be aware that the perception, not the reality of work-family conflict makes them less promotable than non-mothers. Using parental benefits such as flexible working (particularly home working) can lead to penalties, which sociologists calculate to be greatest for the most highly educated. These penalties come in the form of subtle discrimination and slower promotions that accrue in a thousand cuts; they compound slowly and peak when a first child goes to elementary school. Making gender stereotypes explicit and visible can lead to "stereotype reactance" — a conscious effort to confront stereotypes and reduce their negative impact. Simply knowing that these stereotypes are there creates awareness that could spark advocacy, action and structural change.
Second, weighing short-term costs and benefits alone is likely to lead to the "rational" choice for the lower earner in a couple to scale back or stay home. But new mothers should carefully consider this decision in the context of their long term career and life outcomes. Differences in lifetime earning potential between the two partners will compound over time. Declining market value of the stay-at-home mother in tandem with a reduction of her social and professional networks will limit her ability to rejoin the workforce. Gender roles become entrenched when a woman stays home, whatever the intention, and lead to a greater imbalance in home and childcare work, further constraining career reentry. Mental health and marital well-being are also things to consider when choosing who will stay home.
Millennial values and the recent renewed vigor in the women's movement may well signal that we are closer to structural change. In the meantime, this Mother's Day we could make things a little easier for millennial moms by talking to them about our own experiences as mothers, and helping them identify some of the potential pitfalls of balancing motherhood with their careers.