Not All Veterans Have PTSD
This article is more than 5 years old.
After coming off a deployment to Afghanistan, I found myself interviewing for a new job.
I'm a graduate student in clinical psychology, so it's no surprise that the training director interviewing me was, himself, a psychologist. We exchanged pleasantries, I made some sort of joke about Boston traffic and we sat down to begin the interview. He took a moment to look over my resume, then looked at me over his glasses; it was a deeply pensive look.
He asked, "Are you OK?" I answered that I was fine, but he asked again, almost as if we were speaking in code and that by changing his inflection I would get it right the second time. "No … are you … OK?"
...not all traumatic exposure leads to PTSD, and not every veteran has been exposed to trauma through their military service.
This was his way of asking me if I have post-traumatic stress disorder, or PTSD. The direct question would have been: "I see on your resume you've been in the military, and I think all soldiers have PTSD from war. Can you work here and do your job?"
This man asked me from a place of concern, but I found his concern less than helpful, and to be honest, somewhat patronizing. Perhaps this method of asking about PTSD is very empowering for some, but I did not walk away with that impression.
As we mark Post-Traumatic Stress Disorder Awareness Day, it's important to look at the effort to destigmatize PTSD and work to move it into popular discussion. Yet, this increased focus on PTSD has some unintended consequences. Many veterans that I have seen in therapy say that a well-meaning friend, spouse or colleague tells them that they have PTSD. Sometimes they do have PTSD, and other times they don't. They might have a tough time sleeping, be anxious or even depressed. The encouragement to seek treatment and be willing to ask for help is immensely powerful, but jumping the hurdle of "everyone tells me I have PTSD" is often the first thing I must do with clients. Education on PTSD and its symptoms, as well as effective assessment and treatment strategies, is part of what good treatment looks like.
The National Center for PTSD estimates that more than 50 percent of the population will experience trauma at some point in their lives, but that does not mean they will all develop PTSD. Furthermore, it is estimated that anywhere from 11 to 20 percent of service members from the global war on terror will be diagnosed with PTSD each year, which is not an insignificant number. It is also worth pointing out that veterans are not the only group exposed to trauma, yet there is a strong perceived association between military service members and PTSD. I have not had a prospective employer, for example, ask me if I was a victim of sexual violence simply because I attended college.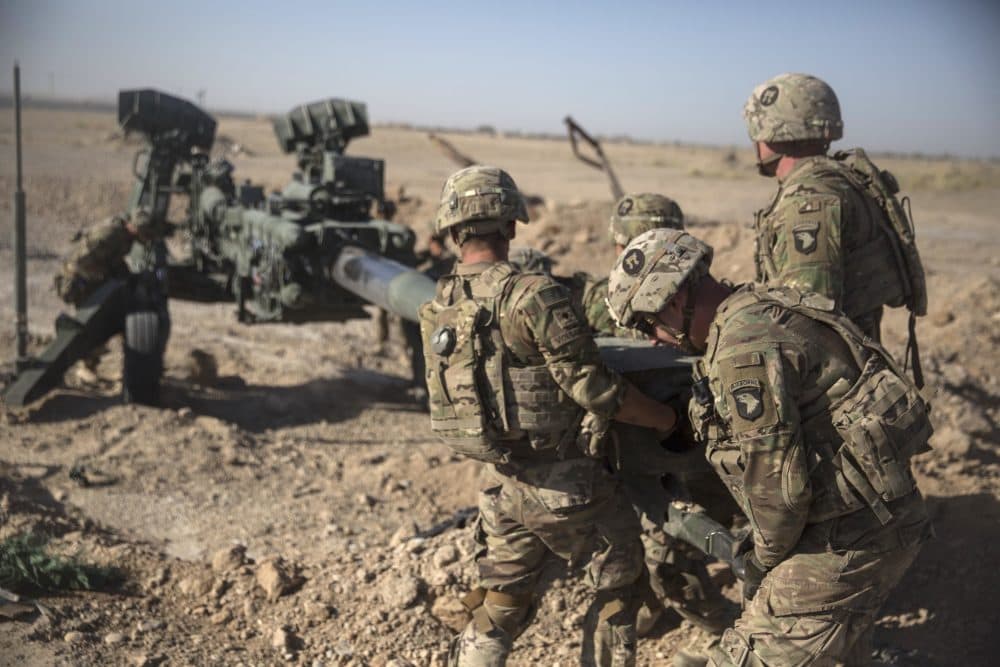 Post-traumatic stress disorder is not the only challenge that returning service members face. To be more aware of PTSD, we must remain mindful that not all traumatic exposure leads to PTSD, and not every veteran has been exposed to trauma through their military service. I encountered challenges and hardships during my deployment to Afghanistan, but assuming my experience was the same as those seen in the film "Restrepo" cheapens the immense personal sacrifice that many of my contemporaries have made at the behest of their nation.
Discussing these assumptions has been something that I have had the chance to do with peers in the Train Vets to Treat Vets program at William James College, as we are a cohort of students who are also veterans. As we train other providers in the community, it is encouraging to see the degree to which mental health providers are interested in learning more about PTSD, but also about veterans in general. It is through these partnerships and experiences that we move past cursory awareness and questions like, "Are you OK?" Sharing our knowledge of PTSD will help us get closer to seeing our clients as real people who may not fit into the neat and tidy assumptions we have made about them.