Measuring The Health Of The Climate By How Sick We Aren't
In "The Adventure of Silver Blaze," Sherlock Holmes solved a mystery by noticing the "curious incident of the dog in the night-time," which was the fact that no one reported hearing a watchdog barking. This was evidence of the brilliant detective work of Holmes, since most people notice the thing that happens rather than the thing that does not happen.
Take this phenomenon and apply it to our health: We all know someone who has had cancer. Fortunately, we also all know someone who was successfully treated and returned to good health. When a disease is cured, we marvel at the wonders of modern medicine. But when was the last time we looked at a loved one who was healthy and marveled at all of the things that prevented them from becoming sick in the first place?
This brings us to our environment and the Environmental Protection Agency (EPA). Much of what the EPA does is for prevention — stopping problems from happening. Chemicals are tested in the lab so that we can keep the most toxic ones away from people. Air pollution standards are set to ensure that children with asthma can play outdoors and older people with heart disease can live longer and healthier lives. Regulations are made to keep lead and copper out of drinking water, so that public water systems meant to deliver a basic human need do not instead deliver us poison.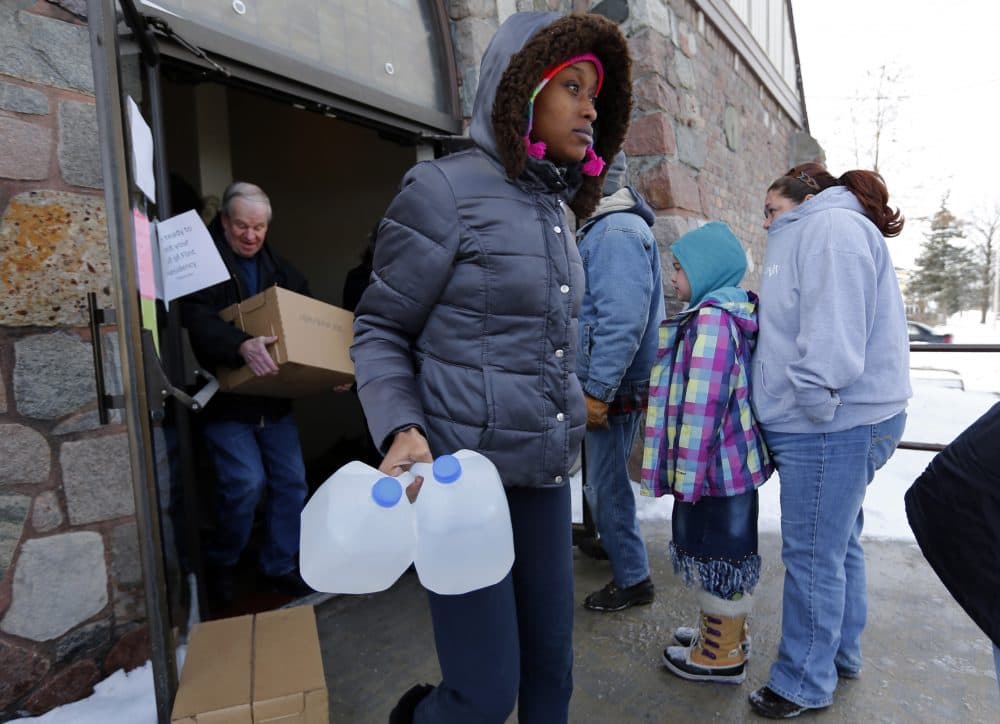 These and many other actions by the EPA have stopped terrible things from happening. Decades after their successes, it is easy to forget their impact — we no longer see what isn't there. We do not often take a step back and marvel at how much cleaner our air is than it was decades ago, or think about the increase in life expectancy and decrease in hospitalizations associated with those improvements. Not everyone is Sherlock Holmes.
Sometimes, the only way we notice success is through failure — often in the failure to enforce existing rules. In 1993, in spite of regulations meant to prevent contaminated drinking water, there was a Cryptosporidium outbreak in Milwaukee that sickened hundreds of thousands of people. More recently, residents of Flint, Michigan faced severe lead contamination in their drinking water with profound effects on health and well-being. The tremendous costs that resulted from these and other environmental catastrophes remind us of the importance of prevention.
The challenge of understanding the benefits of prevention is even greater when dealing with impacts that are not catastrophic or obvious. Climate change is one of the greatest challenges we face as a society. It is slow and steady, barely perceptible to some, and already catastrophic to others. If we take aggressive action to slow climate change, and there are fewer catastrophic climate-related events in future years, how can we be certain that catastrophe was avoided because of the actions that were taken, and not simply because nothing was going to happen in the first place? This is a core challenge of prevention — making people notice the dog that does not bark.
Since we cannot know for certain what would have happened if an action was not taken, we need to develop prevention strategies that are guided by strong principles, solid science and real-world evidence. Epidemiology, the study of causes and patterns of disease in populations, is ultimately the study of the failure of prevention — situations when people were exposed to things that adversely affected their health. We should use insights from these situations to prevent future problems.
This is a core challenge of prevention -- making people notice the dog that does not bark.
As we look at the proposed budget cuts to organizations charged with improving public health through prevention — such as the EPA and other agencies like the Centers for Disease Control and Prevention and the Food and Drug Administration -- we should keep in mind the words of Alexander Hamilton and James Madison, who wrote in The Federalist Papers: "Experience is the oracle of truth; and where its responses are unequivocal, they ought to be conclusive and sacred."
In the context of environmental protection, our experiences are documented through scientific studies and observation. The EPA must remain science-based and must have adequate resources to prevent future harm to the health and well-being of our citizens. For this to happen, researchers, scientists, farmers and teachers all need to communicate clearly and forcefully about the dog that is not barking, to raise awareness about the importance of scientifically-guided prevention to keep everyone healthy and safe.