The Week That Was: Trump Fils Breaks The Internet (And The Law?), Trump Père Flees To France And More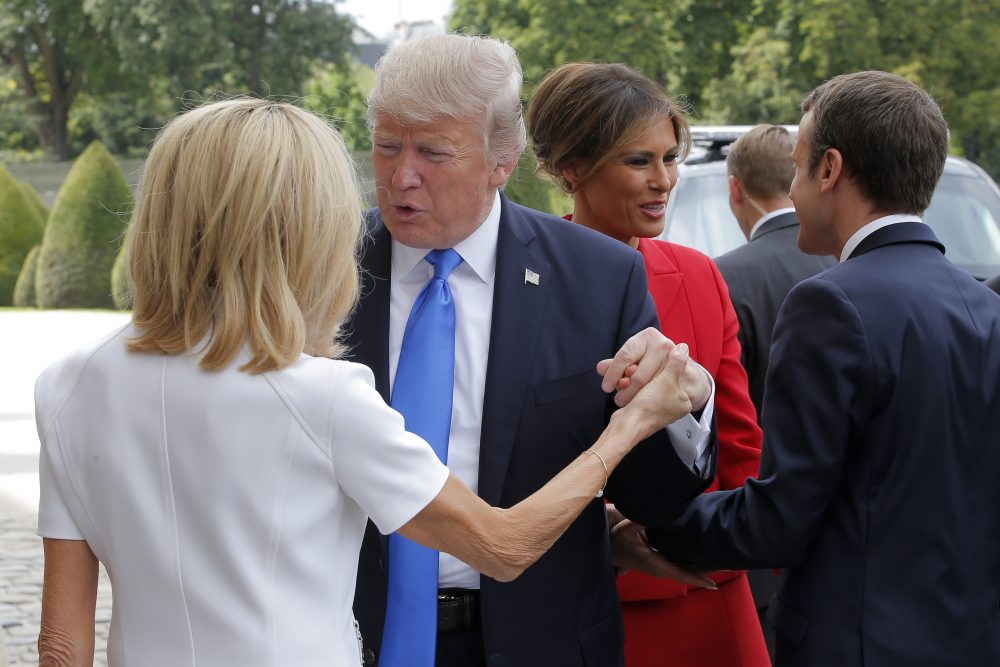 This article is more than 2 years old.
Editor's Note: Every Friday, Tom Keane offers up assorted observations, conundra and miscellanea about the week that was. Here's his round-up for the week ending July 14, 2017.
---
It was the week when President Donald Trump returned from Europe, immediately got engulfed by more of the Russia scandal and so, went back to Europe.
Smoking gun? It's no crime to seek dirt on an opponent. Indeed, doing so is (sadly) integral to modern-day campaigns — it's euphemistically called "opposition research." So while Donald Trump Jr.'s enthusiastic "I love it" has become the meme of the week, his desire for damaging information about Hillary Clinton is hardly problematic. The fact that it was offered as "part of Russia and its government's support for Mr. Trump" is a problem, however. An indictable problem. But for those hoping for the downfall of the president, remember: It's the son, not the father.
Forced smiles. French leader Emmanuel Macron doesn't like Donald Trump and Trump doesn't like Macron. Still, the president will find his visit to Paris much more fun than Washington, just as was the German trip last week. Home for Trump means harsh media questions, staff squabbling and leaks, policy paralysis, a recalcitrant Congress and unending investigations. Overseas at least there is a veneer of politeness — not for Trump but still for the nation he represents.
Hot time in the city. Senate leader Mitch McConnell delayed the start of the traditional August getaway by at least two weeks, largely as a cudgel against senators who have refused to join the bandwagon for Obamacare's repeal. A badly-behaved classroom at school is sometimes deprived of recess as a punishment. So too, apparently, is a badly-behaved Senate.
Our heroes. When the saga of the Trump White House is someday being written, perhaps no event will loom larger than this week's bold vote by the Newton City Council to urge a congressional investigation into the president's business dealings. Thank you, Newton! Just kidding, of course. The council's vote is meaningless posturing; no one cares what it has to say. Granted, the Garden City isn't alone in this foolishness; Amherst and Cambridge (surprise, surprise) have passed similar measures. But it is sad to see yet another bunch of local pols forgetting that they were elected to deal with more practical — and I guess, more boring — matters such as schools, streets and housing.
Food for thought, 1. A new study claims that expectant moms who consume sugary drinks end up having heavier children. Interesting correlation, but does it prove causation? People who consume sodas and the like probably care less about nutrition. The meals they later serve their kids are thus probably more calorie-laden than those served by the health-conscious. Pregnant women already face enough finger-wagging: Don't drink, don't smoke, don't even sunbathe. Can't we just let them drink a Coke in peace?
Food for thought, 2. Meanwhile, two other new studies say that coffee drinkers have a reduced risk of an early death. Still unanswered: If I'm pregnant and drink my coffee with sugar, do my fat kids lead longer lives?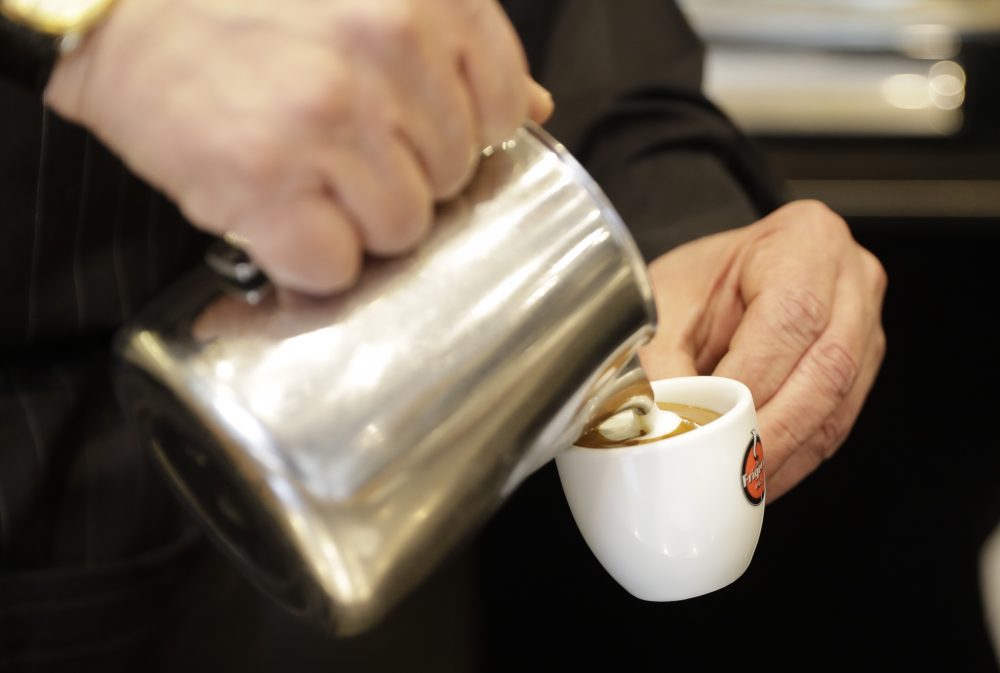 Basic ethics. Christopher Wray, Trump's pick to head the FBI, testified at his Senate confirmation hearings that "there's only one right way to do this job, and that is with strict independence, by the book, playing it straight ... without fear, without favoritism and, certainly, without regard to any partisan political influence." Those high-minded sentiments won him praise from both sides of the aisle and yes, they are nice-sounding. But they're also blindingly obvious. What did folks think he would say? That he wouldn't play it straight, that he'd play favorites and that he'd be a creature of partisan politics? Only Jeff Sessions would do that.
Boys and girls together. A faculty committee at Harvard proposed this week to prohibit all students from joining any clubs, frats, sororities or any other single-sex organizations. The edict grew out of anger over the boorish behavior of the all-male, elitist finals clubs. But because the university cannot enact a rule that says, "Don't be a jerk," it instead wants to sweep broadly, banning even the most innocuous activity. Will Harvard undergrads also be forbidden from visiting friends at the all-female Seven (actually, now Five) Sisters?
Shakedown. And finally, it sounds like a bad gangster movie. "I'll smash your pretty little face," snarls a thug. Except that this happened in real life — three years ago on the set of a local production of "Top Chef." The scheme was extortion. The victim was TV host Padma Lakshmi. The heavy, prosecutors alleged this week, was Teamster John Fidler. Meanwhile, the Massachusetts legislature just decided to keep in place the state's lucrative film and TV tax credit. The message from the Bay State to Hollywood: We'll help you make a lot of money, but you might get hurt along the way.