Drone Warfare Is Here To Stay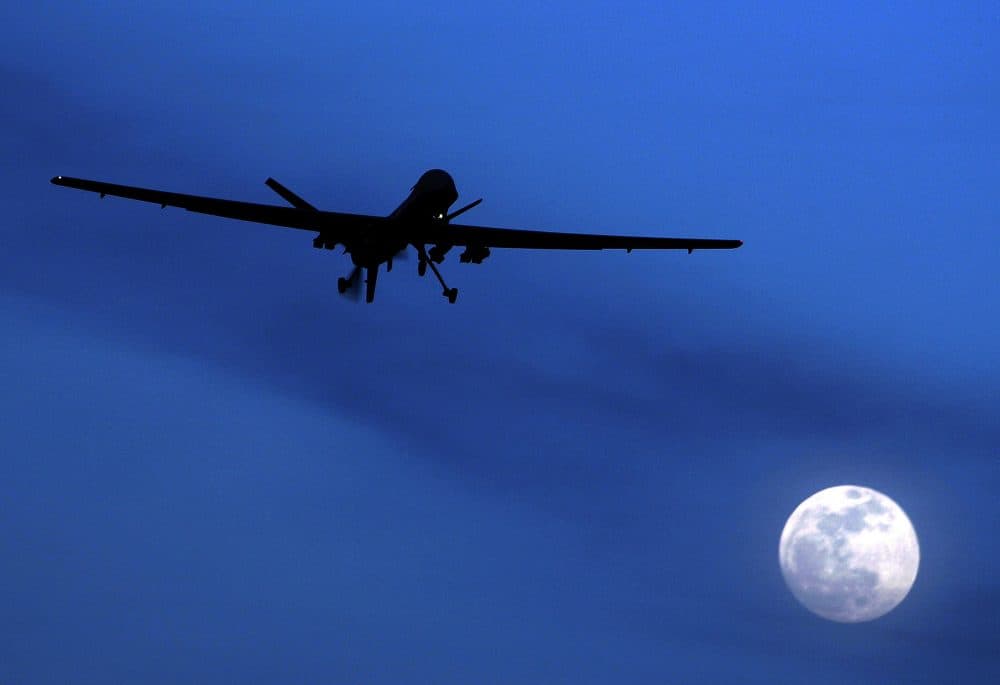 This article is more than 2 years old.
"Star Trek" fans will recall the episode in which Captain Kirk and crew intruded on a war between two planets fought entirely by computers. When one combatant scored a virtual hit on the enemy, the citizens in that area paraded lemming-like to their own planet's disintegration chambers, sacrificing themselves as actual casualties of war.
The moral was that the belligerents had rendered combat so antiseptic that its horrors no longer horrified, making war more acceptable. A similar concern undergirds opposition to drones, which have become our weapon of choice against terrorists because of the technology's precision and the way it replaces soldiers who would be in harm's way. "[T]he very convenience of drone warfare risks dragging the United States into conflicts it could otherwise avoid," Georgetown University security expert Daniel Byman says -- and he favors drones.
Put yourself in the shoes of a soldier's parent and ask if you wouldn't demand her commanders do everything necessary to keep her safe.
A new book on the topic offers a needed corrective. Drones are a permanent part of our arsenal, and that's a good thing.
"Drone Warrior" details life inside "the box," author Brett Velicovich's term for the bunker-sans-windows where he and other Army soldiers used drones to track suspected terrorists in Iraq and Afghanistan. Interviewed by NPR, Velicovich described a surreal world in which, working out of what he compared to a Best Buy filled with flat-screen monitors, he'd spy on people in their most intimate moments — eating, going to the bathroom, packing their kids off to school — and then "watch them basically drive a car into a market and kill a bunch of innocent people."
While observing their everyday moments reinforced their humanity, Velicovich said, observing their murderous acts confirmed that "these are some of the most evil people in the world. They would have no qualms about coming in here and killing every single person — man, woman and child."
Drones allow such fanatics to be killed with less exposure of our own forces to harm. That makes the continued use of drones inevitable. Put yourself in the shoes of a soldier's parent and ask if you wouldn't demand her commanders do everything necessary to keep her safe. While critics rightly worry about attacks that mistakenly kill civilians, Byman says non-drone attacks can be even more lethal to innocents.
Some are queasy about drones for practical reasons. Veteran foreign correspondent David Ignatius quoted an intelligence expert who noted that dead terrorists don't cough up vital intelligence the way live ones do. But Velicovich told NPR that such criticism misapprehends how the military uses drones.
"[O]ne of the things that will surprise a lot of people ... is when you think about drones, you think about just taking life, killing all day long. And the truth is, drones are mostly used for capture, you know. We had to be very, very precise. We weren't out there using these things necessarily to kill people. We were there to capture guys in, you know, groups like the Islamic State of Iraq and al-Qaida with the whole intent of getting the vital information from them to basically break apart the network."
That precision has persuaded progressives like journalist Eleanor Clift. Four years ago, on the TV program "The McLaughlin Group," Clift noted the reality that "drones are here to stay ... and in many ways they are a blessing."
"Much better than bombers," she continued, "because they can be more effective and targeted than bomber planes just raining bombs down. With an enemy that is harbored in various places, in countries where we are not at war with the country, it's the only way you can really get at them short of invading that country — which we did and discovered that isn't so hot."
Her conservative foil on the show, Pat Buchanan, had qualms about the ease with which the Obama administration could use drones to, as he put it, execute American citizens. (Two years earlier, a drone strike had targeted and killed Yemeni-American and al-Qaida mouthpiece Anwar al-Awlaki.)
"Because you're a U.S. citizen, you don't get to hide behind your passport when you're plotting attacks against this country on behalf of a declared enemy of this country," Clift retorted, reasonably enough. It's worth noting that Buchanan didn't demand discontinuing drones, and that Clift agreed with him that the weapons' use should be subject to court review to lessen chances for abuse. Given the current Oval Office occupant, that need is greater than ever.
Demanding accountability in the military use of drones won't placate principled pacifists. But even they admit their ranks are sparse, as most people are persuaded by failed attempts to pacify evildoers — from American slave owners to Adolph Hitler. Perhaps some who oppose all warfare can take a bit of consolation, if Velicovich and Byman are right that this modern technology might drain some of the killing from combat.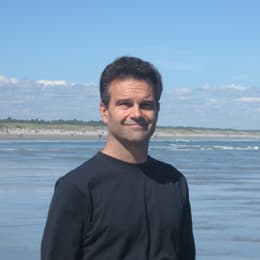 Rich Barlow Cognoscenti contributor
Rich Barlow writes for BU Today, Boston University's news website.