New Russia Sanctions Put America First, Catch Germany In Crossfire
Russian President Vladimir Putin outsmarted himself.
After his government allegedly meddled in the U.S. elections, it may never get a steady stream of euros in exchange for natural gas from a new pipeline. Instead, many of those euros might be paid to American providers of Liquified Natural Gas (LNG).
America first, baby.
Under the strong sanctions approved by Congress, the Nord Stream 2 pipeline is in jeopardy. That pipeline was planned to carry natural gas under the Baltic Sea from Russia to Germany.  Norway and North Africa, which have traditionally supplied Germany, are unable to meet demand. Germany had hoped that Russia's piped gas and LNG that is shipped in could make up the difference.
However, the Nord Stream 2, scheduled for completion in 2019, might be halted as it violates Congress' new sanctions against Moscow. Germany isn't happy about it because it was looking forward to Russia's increased supply. German Economy Minister Brigitte Zypries described the sanctions as a violation of international law and asked the European Commission to explore countermeasures against the U.S.
The downside to President Donald Trump being rude to America's allies is that some don't want to do business with the U.S. In a new poll, German respondents ranked America last in reliability as a supplier of natural gas after Canada, Russia and Norway. According to the German polling firm, the Forsa Institute, 77 percent interpreted sanctions against Russia as a way for the U.S. to increase its business in the European market.
While it may be satisfying to see Putin panicking after all the trauma his alleged cyber crimes have caused the U.S., it's not right to leave Germany stuck in the middle.
Exporting LNG from the U.S. to Europe is one way to reduce the trade deficit, about which Trump has complained bitterly. It was no accident that Trump's first stop in Europe last month was in Poland which had just received its first delivery of LNG from Houston-based Cheniere Energy.
Poland and other Baltic States are eager to be free from dependence on Russian energy and to avoid its arm twisting and high prices in the middle of winter. Poland has also signed a contract for LNG with Qatar. The increased number of suppliers is lowering the cost of gas. As a result of the competition, Gazprom, Russia's largest gas producer, has had to lower its prices.
Furious that his cash cow could disappear, Putin lashed out at the White House by cutting two thirds the number of State Department personnel that he allows in Russia. No doubt, the draw down will significantly hurt U.S. intelligence gathering there. But Putin is also depriving local hires of salaries and businesses of all the cash the Americans spend. As a result, there naturally will be fewer travel visas issued to Russians.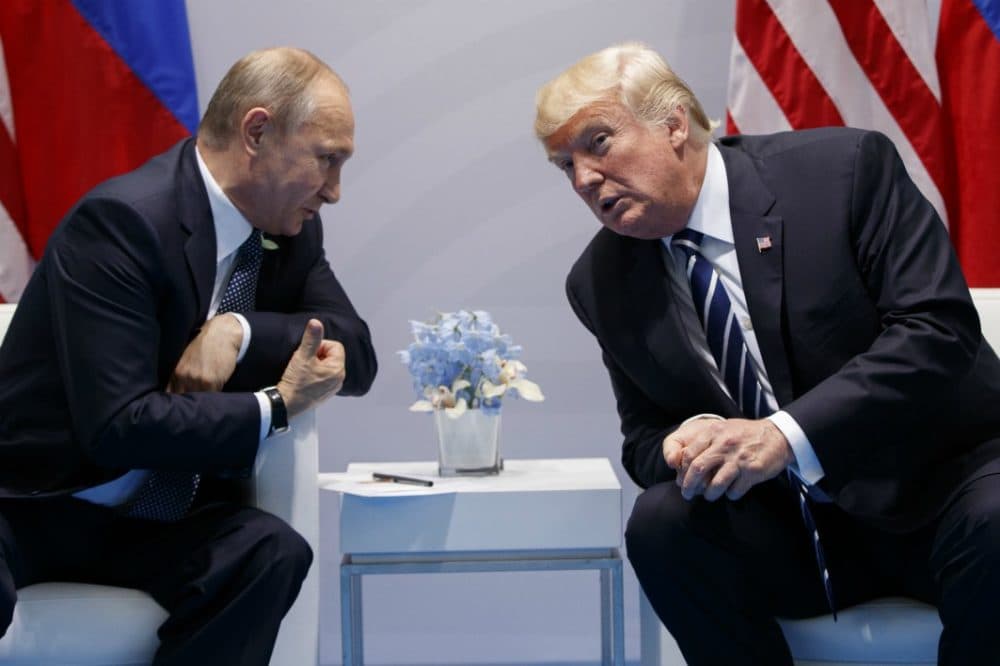 While the new sanctions have the ring of an America first policy, Trump didn't contribute much to the bill. He was busy praising Putin. The Bush and Obama administrations encouraged the export of American energy, and Trump has followed.
While it may be satisfying to see Putin panicking after all the trauma his alleged cyber crimes have caused the U.S., it's not right to leave Germany stuck in the middle. If the new sanctions are to work, the U.S. has to help Germany find additional suppliers, which sounds like the perfect job for the former oil man, Secretary of State Rex Tillerson.
And of course, Putin could save his economy by pulling out of Ukraine, the original purpose of the sanctions.