Bannon Is Gone, But Will His Boss Actually Change?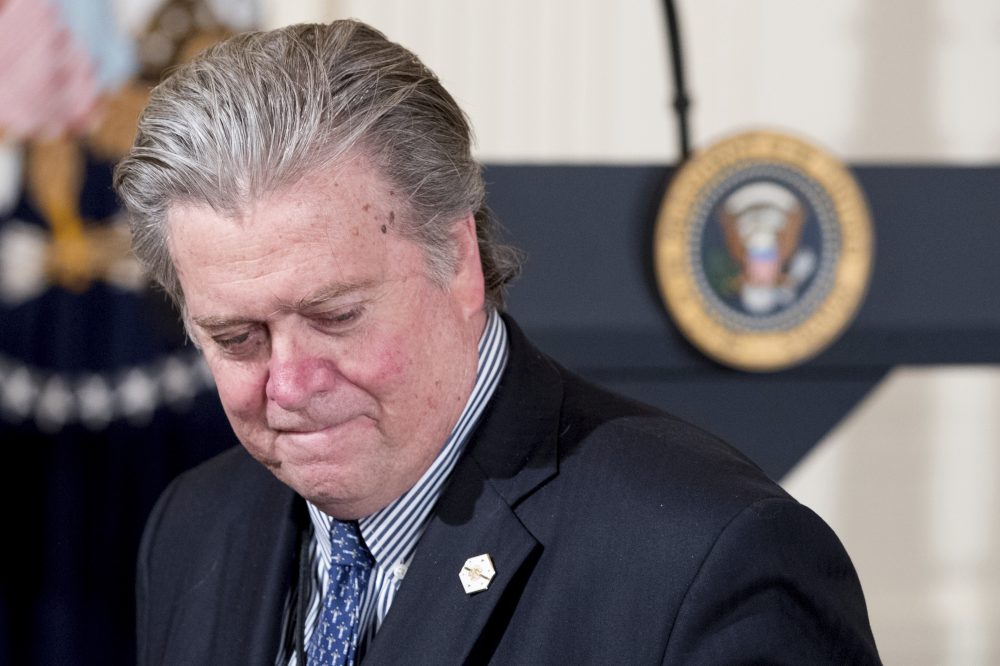 This article is more than 3 years old.
Readers should pity us poor pundits, stuck these days with the hardest job in the world: How many new ways can a person come up with to say that Donald Trump's an idiot? The insult is no less appropriate with the news that strategist Steve Bannon is the latest roadkill left behind by the Trump bus.
As an anti-Trumper, my immediate reaction to Bannon's ouster was good riddance. Almost as immediately, reality hit me: This personnel change will not improve the Trump presidency any more than did the departures of Michael Flynn, Anthony Scaramucci or Reince Priebus. Underneath Trump's makeup, the Joker still presides in the Oval Office, his maniacal mindset unchanged and, in his eighth decade, unchangeable.
According to The New York Times, presidential displeasure with Bannon included the perception that the aide was taking credit for the boss's "successes." Since that begs an obvious question — precisely which successes are we talking about in this shoot-your-own-foot administration? — it's fair to wonder whether either man has a grip on reality. Now that one-half of that delusional duo is headed back to his old job overseeing alt-right Breitbart News, last Friday was a good day for the country.
But there's no indication that Trump dumped Bannon after having an a-ha enlightenment about his adviser's fetid philosophy. Bannon paid lip service to pluralism, but during his earlier tenure at Breitbart, he tolerated the publication of racist views. And he is anti-Islam — not just anti-Islamic terrorism — in a way that both George W. Bush and Barack Obama reject.
Trump never has repudiated Bannonism, and, as others have observed, he swam in prejudice as a birther long before Bannon washed in with the tide.
This is why hopes that the president was changing after previous personnel changes have come to naught. Bannon's ouster reportedly was partly the work of Chief of Staff John Kelly, the ex-Marine general whose appointment was expected to quench the chronic chaos of the administration.
Put me down as dubious. When right and left agree on something, you usually can take it to the bank. The conservative editor Ramesh Ponnuru argues that "we all obsess in Washington too  much about the personnel. [Trump's] the person who sets the tone, he's the person who sets the policies." Liberal E.J. Dionne seconds that: "If you really want to change the Trump administration, you've got to change the guy at the top, and that's not happening anytime soon."
That guy at the top is an octopus whose toxic tentacles poison the reputation of any underlings around whom they wrap. Anyone working for Trump already had to accept a president who was a xenophobe and accused groper and who publicly humiliated staffers. Recall that Cabinet meeting at which he demanded, and almost universally received, a round-robin of abject fawning.
It takes real talent to make the likes of Tom Price and Scott Pruitt look even worse after their Obamacare-bashing and climate change denial; Trump pulled it off. And just when you thought working for this White House couldn't get any more indefensible, Trump equivocated about white supremacy following the tragedy in Charlottesville.
In sheer volume, white supremacist and neo-Nazi violence dwarfs similar atrocities by the nutty left. With hundreds of thousands giving their lives to excise the cancer of racism over our history, from the Civil War to Heather Heyer in Charlottesville, Trump's mealy-mouthing drove whatever few decent Americans remained in his camp into opposition.
As I said, the Joker's still president. And even were he to go, Harley Quinn, aka Vice President Pence, waits in the wings. From lead-off suck-up at that Cabinet meeting to his hilarious hyping of the president's (non-)achievements at the announcement of our climate accord withdrawal, Pence is a henchman willing to serve his mob boss. That bodes no better for the country's well-being.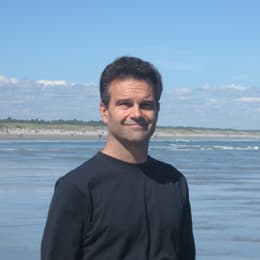 Rich Barlow Cognoscenti contributor
Rich Barlow writes for BU Today, Boston University's news website.