When Political Agendas Override Human Decency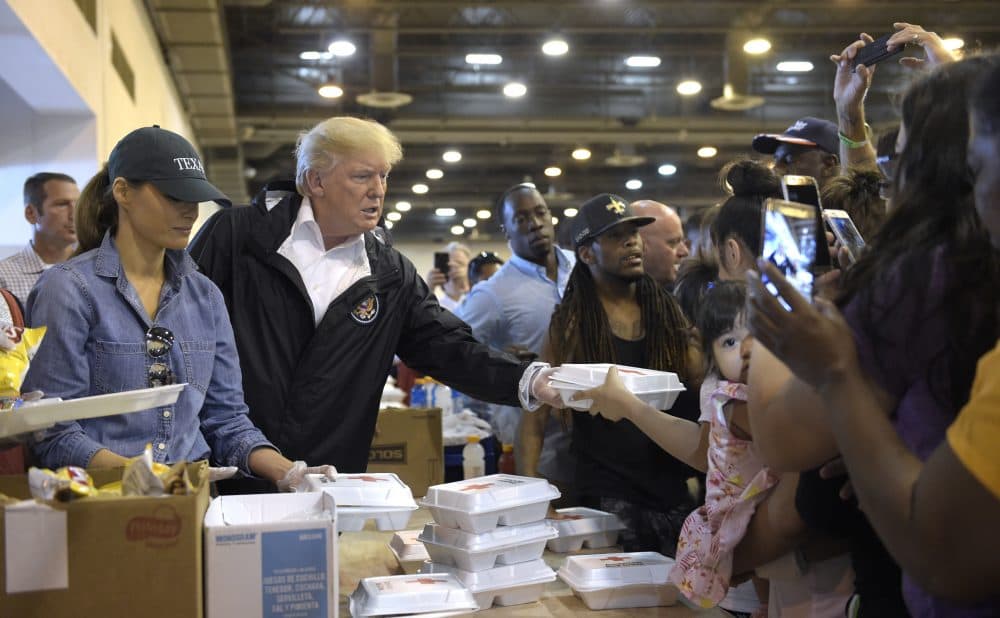 This article is more than 3 years old.
Twelve years ago, religious fundamentalists of all stripes suggested that Hurricane Katrina was God's punishment for the pervasiveness of homosexuality in New Orleans.
Last week, in a shameful moment before Hurricane Harvey actually hit, I found myself wondering what God was punishing Texas for. Was it perhaps for nurturing right wing evangelicals?
That uncharitable thought was quickly washed from my mind by the sight of the storm's horrific effects. The same cannot be said for Ann Coulter, who tweeted that though she didn't believe that Harvey was Houston's punishment for having elected a lesbian mayor, this was a more plausible explanation for the storm's size and ferocity than was climate change.
But though I am no Ann Coulter, we are both guilty of allowing our own beliefs and agendas to mutate our humanitarian impulses, however briefly. And we are not alone. In this reprehensibly partisan climate, even disasters as massive in scale as Hurricane Harvey are reduced to the size of political footballs.
Prior to last week, House Republicans were planning to vote on a spending measure that would have cut nearly $876 million from the budget of the Federal Emergency Management Agency, with the expressed goal of using that money to fund a border wall. But now, "Given the current situation, the committee is reassessing the issue and is actively involved in communication with the administration on the needs and the timing of those needs."
In this reprehensibly partisan climate, even disasters as massive in scale as Hurricane Harvey are reduced to the size of political footballs.
I've been pondering what Jennifer Hing, the spokesperson for the House Appropriations Committee, really meant by that statement. Like someone deciding to buy auto insurance after totaling her car, she is articulating the House Republicans' logic that, "Oh, now that we have an actual emergency, maybe we do need that money." Or more precisely, an actual emergency in an overwhelmingly red state.
After all, when Hurricane Sandy struck the blue states of New York, New Jersey and Connecticut, Texas Sens. Ted Cruz and John Cornyn voted against the Disaster Relief Appropriations Act. In a self-serving attempt to defend that stance, Cruz falsely claimed on August 28 that "two-thirds of what was spent in that bill had little or nothing to do with Hurricane Sandy."
In contrast to Cruz and Cornyn, East Coast senators from both parties are supporting emergency spending aid to help with Hurricane Harvey relief and recovery. But like their Texas colleagues, they cannot resist the opportunity to do a little chest-thumping along the way.
"Ted Cruz & Texas cohorts voted vs NY/NJ aid after Sandy but I'll vote 4 Harvey aid. NY wont abandon Texas. 1 bad turn doesn't deserve another," tweeted New York Republican Congressman Peter King.
"Many Texas reps and notoriously, @SenTedCruz fought against Sandy aid, so crucial to CT," wrote Democratic Rep. Jim Himes from Connecticut. "Going with my better angels to fight FOR Texas aid."
Now, as President Trump tries to persuade members of the right-wing House Freedom Caucus to raise the national debt ceiling, Treasury Secretary Steven Mnuchin is proposing to tie hurricane relief to passage of this legislation. He is gambling that even fiscal grinches don't want to incur the problematic "optics" of voting against aid to Texas and Louisiana. In response, Republicans like Rep. Tom Cole are warning the administration not to "exploit a disaster for political purposes." Of course however false or genuine their expressed concern is for the victims of Hurricane Harvey, politicians on both sides of the aisle — particularly the right — are doing just that.
...it's more urgent than ever that we challenge ourselves to find the caveats constraining our compassion.
Still, this kind of predictable sanctimony wouldn't be so objectionable were it not for the fact that they are so eager to create disasters for political purposes. Phasing out the DACA program, opposing universal health care, defunding Planned Parenthood, barring refugees, privatizing prisons, rolling back environmental protections — these initiatives cause human tragedies as surely as the climate change many of these "humanitarians" also so fervently deny.
But this slow-growing, chronic suffering doesn't lend itself to dramatic photographs and won't be televised. It is individual, private, often stigmatizing. The pain is disproportionately borne by the poor, the marginalized. And some segment of the population secretly — maybe even unconsciously — believes these people deserve it.
That's why as Congress returns from its August recess and the next potential disaster, Hurricane Irma, roils the Atlantic, it's more urgent than ever that we challenge ourselves to find the caveats constraining our compassion. Who do we really think deserves to suffer? And why does the empathy that flourishes in tragedies caused by "acts of God" flounder when the source of that suffering lies in acts of man?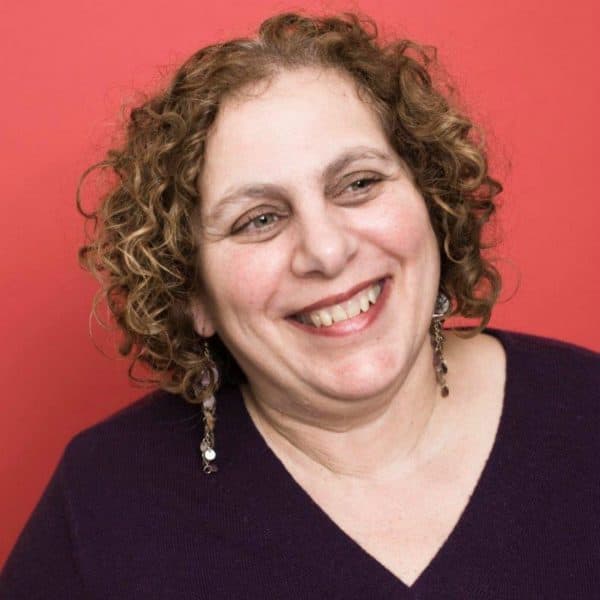 Julie Wittes Schlack Cognoscenti contributor
Julie Wittes Schlack writes essays, short stories and book reviews for various publications, including WBUR's Cognoscenti and The ARTery, and is the author of "This All-at-Onceness" (Pact Press, 2019).