What Happened When Trump Stopped Tweeting About 'Fake News'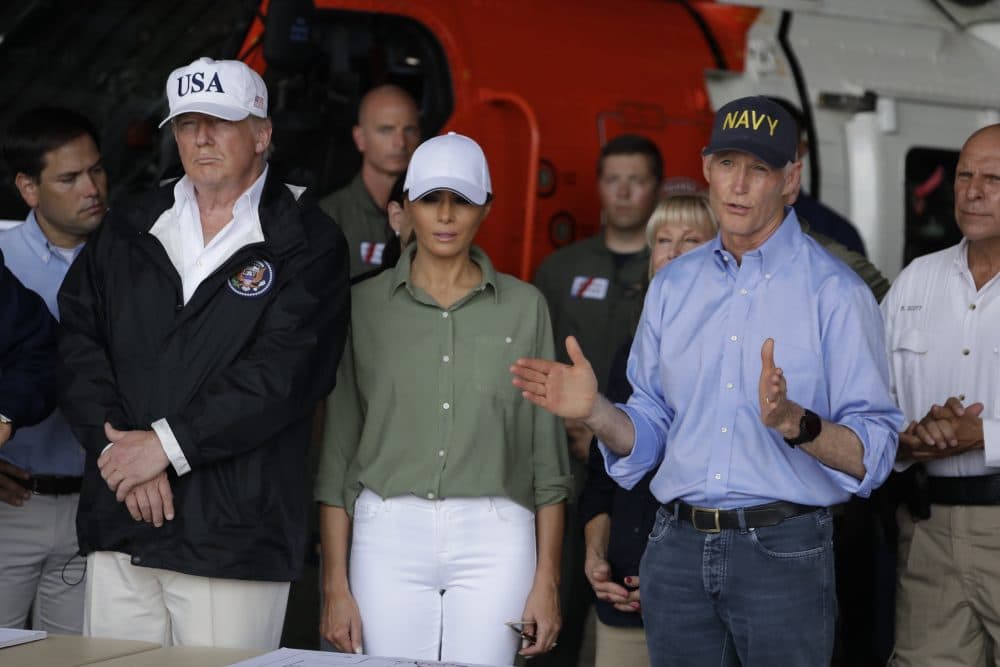 This article is more than 3 years old.
Americans have begun to reclaim their public square, reserving it more for one another than President Donald J. Trump. In the past three weeks, it feels like the dominant narrative, all-politics-all-the-time, has shifted. On social media, people shared their joy over gardening and going to the beach. They documented their pleasure in the things they once did: chatting with friends at a backyard barbecue, dropping teens off at college for the first time or celebrating the start of retirement. We are beginning to look and feel like a familiar group — relatively happy Americans wanting to share our lives with others and help out those in need. The mean-spirited, angry America that roared to life in the past year seems to have receded into to the shadows.
What had changed?  On Aug. 25, Trump stopped tweeting and talking about "fake news." Except for a small relapse on Aug. 30, when he complained about "false reporting," he didn't mention "fake news" again until Sept. 12.
What happened? On Aug. 25, Hurricane Harvey was roaring through the Gulf of Mexico headed for Texas. Federal, state and local authorities needed to warn millions of people who were in its path. The fastest way to spread the word was through journalists who would use print, television, radio and cable to disseminate the information.
If the president had continued tweeting about "fake news," it would have undermined the official message to prepare for rapacious winds and prolonged flooding. Fake news and deceitful journalists can't be trusted, he argues; perhaps people wouldn't have believed a big storm was coming and nor acted upon requests from government officials.
Since Trump became president and began his nonstop denigration of news reporters, journalists have privately worried about the boy-who-cried-wolf scenario. What would happen if the president so deeply undermined factual information that no one believed him when he needed to rally the public to prepare for a crisis?
During a campaign event in Phoenix days before Harvey hit, Trump excoriated reporters for lying. His angry denunciation came shortly after Charlottesville, where he was roundly criticized by leaders from many different sectors for not immediately condemning the white power protestors.
"But the very dishonest media, those people right up there with all the cameras," Trump said.
Some in the crowd booed.
"So the — and I mean truly dishonest people in the media and the fake media, they make up stories," said Trump.
His remarks were so off-base that they were condemned by the U.N. High Commissioner for Human Rights. "To call these news organizations 'fake' does tremendous damage, and to refer to individual journalists in this way, I have to ask the question, is this not an incitement for others to attack journalists?" asked Commissioner Zeid Ra'ad al-Hussein.
Trump's words were dangerous. He criticized The New York Times, The Washington Post, ABC and CNN until the crowd started chanting, "CNN sucks, CNN sucks."
Demonizing news outlets shoves viewers and readers to the fringes, leading citizens into "polarized media spaces that have so little overlap that shared consensus on basic civic facts is difficult to achieve," wrote MIT's Ethan Zuckerman in a new paper examining mistrust of the media.
As big and complex as America is, we need a town square, a central place where people learn about events that impact their lives, where they can experience each other's hardships, struggles and victories. That town square traditionally has been provided by news organizations.
CNN's Jim Acosta, whom Trump has demeaned as a reporter of "fake news," tweeted a warning to POTUS on Aug. 25.
Trump listened. He stopped tweeting about "fake news." He started putting the welfare of people in this country over his own pet peeves. He stayed on message.
People turned to the public square to learn more about Harvey. As the hurricane hit the Texas coast, CNN averaged 1.5 million viewers in primetime, up 28 percent from last year, according to Nielsen. MSNBC was up 37 percent. The Fox News Channel led the ratings with nearly 2.4 million viewers, but was down 8 percent from the year before.
People trusted the information and many rushed in to solve the problems caused by Harvey, providing boats for rescues, trucking in food and water, donating millions of dollars.
Trump stayed off of his hobby horse through Irma. The fact that he could dismount so easily suggests that maligning news organizations is a political tool for him. He pressures news reporters to restrain from publishing damaging stories about him, a form of intimidation that seeks repression so he will be portrayed in a more positive light.
Yet the two storms showed how wrong his approach has been from the beginning. When he stopped bad-mouthing news agencies, his ratings increased. According to the Rasmussen daily poll, the percentage of people who approve of Trump's performance rose two points, to 44 percent on Sept. 11 from 42 percent on Aug. 25.
During that time, he mostly had stopped attacking news reporters, focused positively on the welfare of all Americans, not himself, and instead promoted unity. Any political consultant would say it is in Trump's best interests to continue in this direction.
Most importantly for the country, the tone of social discourse changed from angry and polarized to concerned, helpful, generous and sharing.  And journalists kept reporting the news.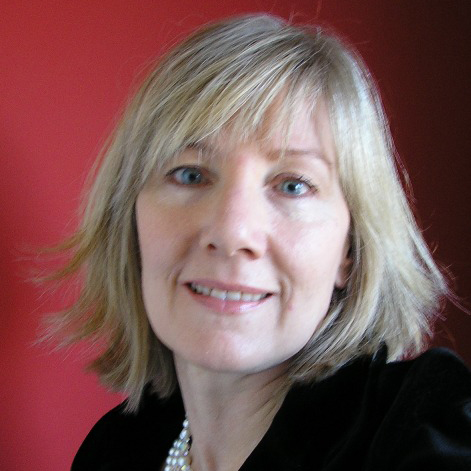 Susan E. Reed Cognoscenti contributor
Susan E. Reed is a columnist who has won several awards for her international reporting and her book, "The Diversity Index."