Imagination Is Our Best Defense Against Climate Change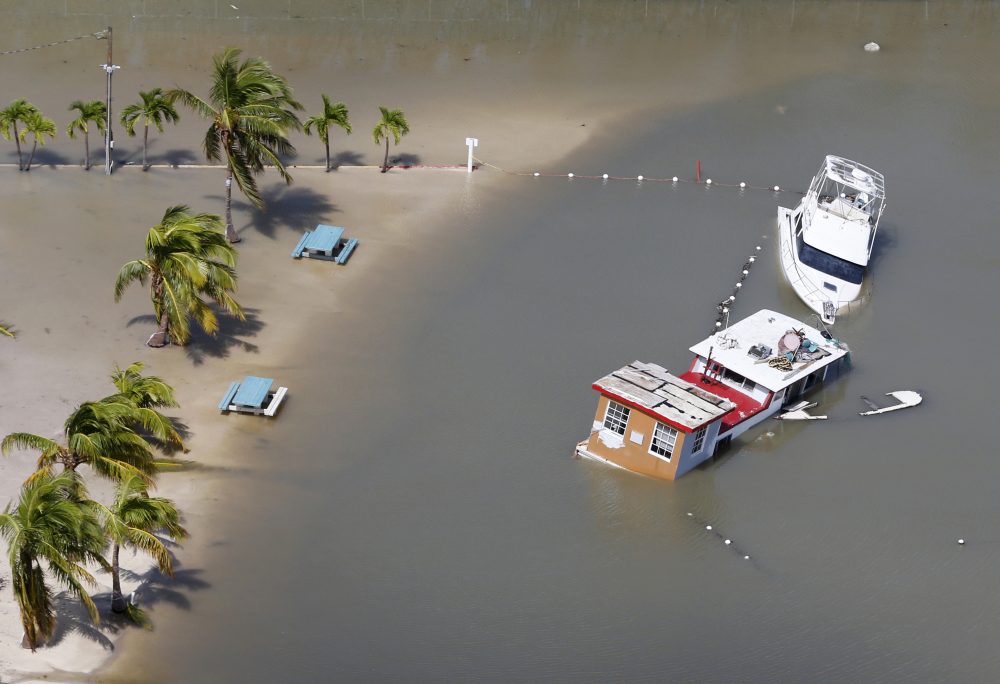 This article is more than 4 years old.
Imagination is the most underrated weapon in mankind's toolbox. It can spark groundswells of popular advocacy and resistance. It can lay the groundwork for an entire generation's worth of political development and progress. Dr. Martin Luther King Jr.'s civil rights movement, FDR's New Deal, Lincoln's Emancipation Proclamation and our colonial ancestors' journey across the Atlantic Ocean are epic testaments to the power of collective imagination — of redefining what's possible and pragmatic.
Today, after a hurricane powerful enough to register on seismographs thrashed the coast of Florida, as wildfires incinerate the hills of the American West, and as institutionalized inequality brutally dictates who survives these climate disasters and who's left to die, we are charged once again with reevaluating our options. In spite of Donald Trump and the septic cocktail of "America first" beliefs that his presidency has emboldened, most of the world has arrived at a consensus that the warming of our oceans and our atmosphere — climate change — has made it easier for destructive weather events to mutate from textbook maladies into meteorological monsters with no precedent. Most scientists and citizens now agree that there is a tangible line between global warming and the carbon emissions that are unleashed wherever we burn fossil fuels like petroleum and coal. And as many of us cognitively recognize, the victims of global warming are almost uniformly those who can't afford luxuries like an emergency plane ticket to safety or regular access to food, shelter and medicine.
The diagnosis for surviving this new and dangerous world is both simple and damning. We need to imagine a better one. Right now.
It might seem strange to devote an entire essay to such an obvious conclusion. But America is experiencing a strange chapter of history in which common sense is dangerously vulnerable to partisan dogma. I refer not only to the modern Republican Party — a cabal of immovable climate change denialists which Noam Chomsky rightly called the "most dangerous organization on earth" — but also the once-bold Democratic Party, which has embraced the sucker's conclusion that "pragmatism" means not rocking the boat too much. Even as the Democrats trepidatiously move to the left of Hillary Clinton's centrist campaign failure with economic proposals like the "Better Deal" and Bernie Sanders' single-payer health care bill, the issue of climate change has yet to catch fire in a game-changing, galvanizing way. The solutions that we are offered — buy LED light bulbs, buy solar panels, buy a composting bin, buy an electric car — are mostly individualistic. It's a sort of green self-betterment program in which the burden of fighting climate change is placed on regular people, as opposed to the industries, entities and structures of commerce that have contributed to our environmental crisis.
As an exercise, consider these questions. What if U.S. lawmakers stopped handing out subsidies to fossil fuel harvesters? What if, instead, these subsidies were diverted towards installing solar panels on every home in America? What might that world look like? This is far from a complete solution to climate change, of course. Rather, in the context of climate disasters such as Hurricane Irma, these are logical and practical questions to be asking. But at this moment in America, they are audacious and even ludicrous questions because they subvert the free market ideology that has shaped our economy for the past four decades. These questions are an affront to the lingering idea that there's no such thing as a free lunch — that a person is only as good as their labor and their account balance. Free solar panels for everyone?! We're just gonna start handing them out like candy? We can't possibly do that!
Except that we can. If we really want to.
Ideologies can die more easily than we think. They can take root for centuries only to be chopped down with a few years of organizing and intention. It took Emmeline Parkhurst and the suffragette movement slightly more than a decade to force the British government to allow women the right to vote. It took just as long for a majority of Americans — including the president — to embrace a crazy idea that Henry Ford had been talking about and offering his factory workers for several years: the weekend.
Time and again, societies have turned pie-in-the-sky fantasies into new realities when circumstance calls for something different. The climate crises that we have just witnessed are a loud and unignorable calling for all of us to use our imaginations once again. Whether the green future is less capitalistic (a solid bet, given millennials' growing disenchantment with the free market) more technologically sophisticated, some combination of the two, or something entirely different, we must kickstart the process of envisioning our next chapter. How? By accepting the hard truth that the world we've considered normal and permanent for most of our lives is reaching its expiration date. Systemic tweaks and incremental steps will no longer be enough.
The center will not hold.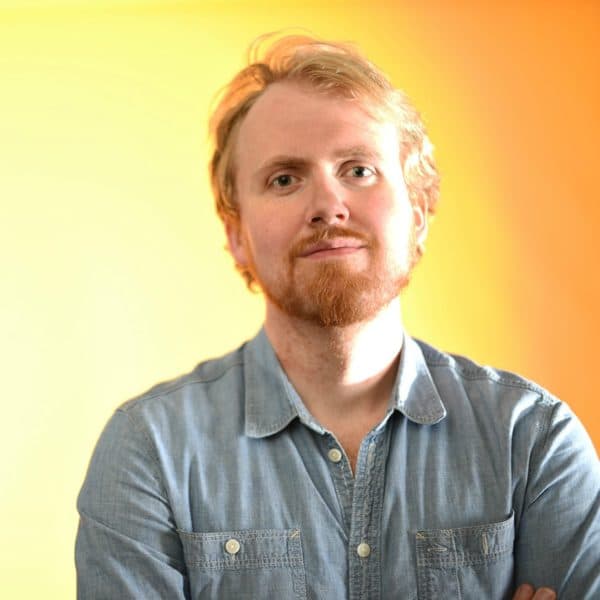 Miles Howard Cognoscenti contributor
Miles Howard is a freelance writer who covers culture, travel and transformational politics.