Merkel Won, So Why Aren't Germans Celebrating?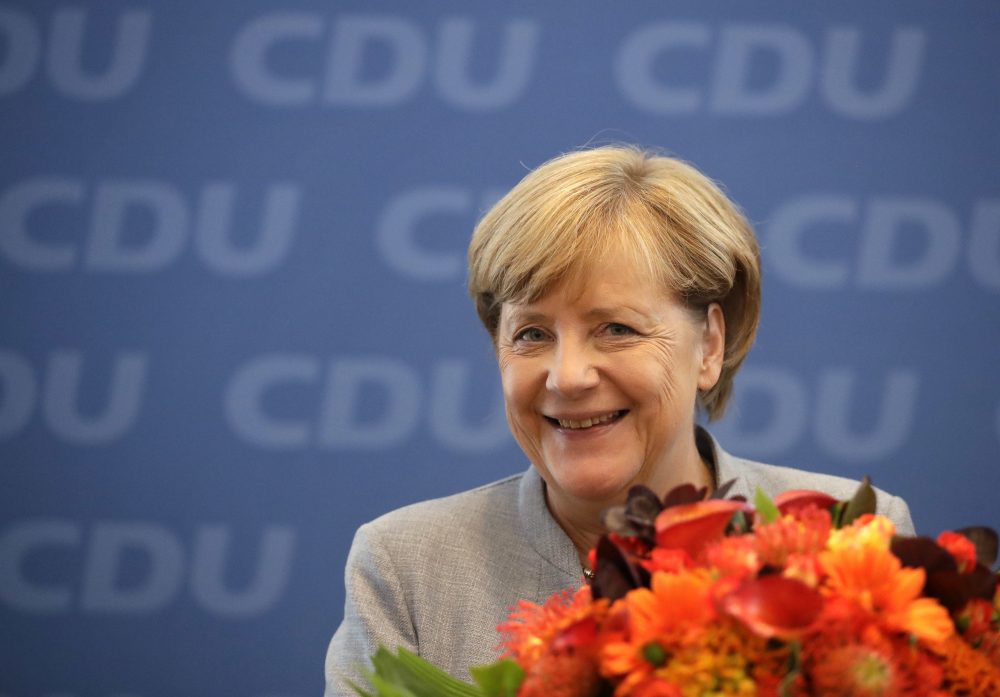 This article is more than 5 years old.
Even though Angela Merkel was reelected on Sunday, Germany doesn't feel very celebratory. As a German, I've never seen such a worried, agitated and sullen public in my country.
After Brexit, Donald Trump and the ascension of other nativist populists in Europe, many Americans cherished the idea of Merkel as the last leader of the free world. But for many Germans, she embodies a kind of stagnation and lack of vision reminiscent of the years of Helmut Kohl. The few weeks that Merkel's challenger from the SPD party, Martin Schulz, created genuine excitement among the electorate demonstrated for a fleeting instant how much the people, millennials, in particular, yearn for a real political alternative.
The life in beer gardens and cafes, the big BMWs and many carbon-frame bikes might project an image of a wealthy and content society. But "there is immense unrest in Germany," notes Stephan Grünewald from the Rheingold Institute in Cologne, who specializes in conducting psychological in-depth interviews with voters: "In our interviews, all the talk was about: refugee crisis, refugee crisis, refugee crisis. The psychological mood of the voters is wobbly, I have never before experienced such rage and so much hate among the test persons." Recent cover stories of the Spiegel similarly talk about "Security and Rage" or about "the grapes of wrath," the fact that "people rarely in German politics hated and fought so bitterly in market squares and on the internet as today." That hate allowed the right populist and anti-immigrant party AFD (Alternative for Germany) to garner 13 percent of the vote and to be seated in the German Parliament for the first time.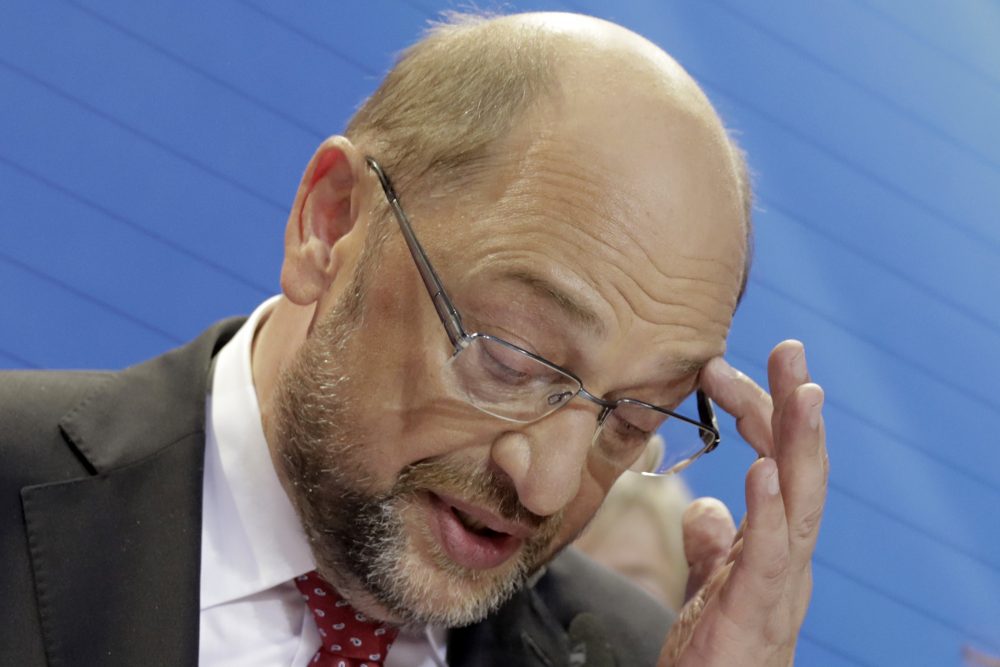 Usually, in German politics, certain topics fade while others take over. Not so the refugee crisis. The question how to best cope with the more than 1 million refugees that have been received into the country since 2015 borders on an obsession. Almost every dinner conversation at some point gravitates to the issue of refugees. In fact, many Germans hinge all their anxieties and their deep-seated pessimism on the refugees: the rise of crime and terror, the fallout from globalization, international crises, the rapid changes in society, populist unrest, job insecurity and the encompassing sense of economic injustice.
Recent polls made a surprising discovery that speaks directly to this point: Although more than 80 percent of Germans are content or even "very content" with their economic security and their private well-being, they are at the same time shockingly pessimistic about the future of their country and frustrated with politics.
So why then did Merkel win again? While many voters are discontent with the prime minister, they shy away from dramatic change. This is the main reason why voters largely go along with Merkel's whitewashing and lofty rhetoric of "freedom" and "progress." The people's general political discontent rivals their fear of losing the last sense of security and private well-being.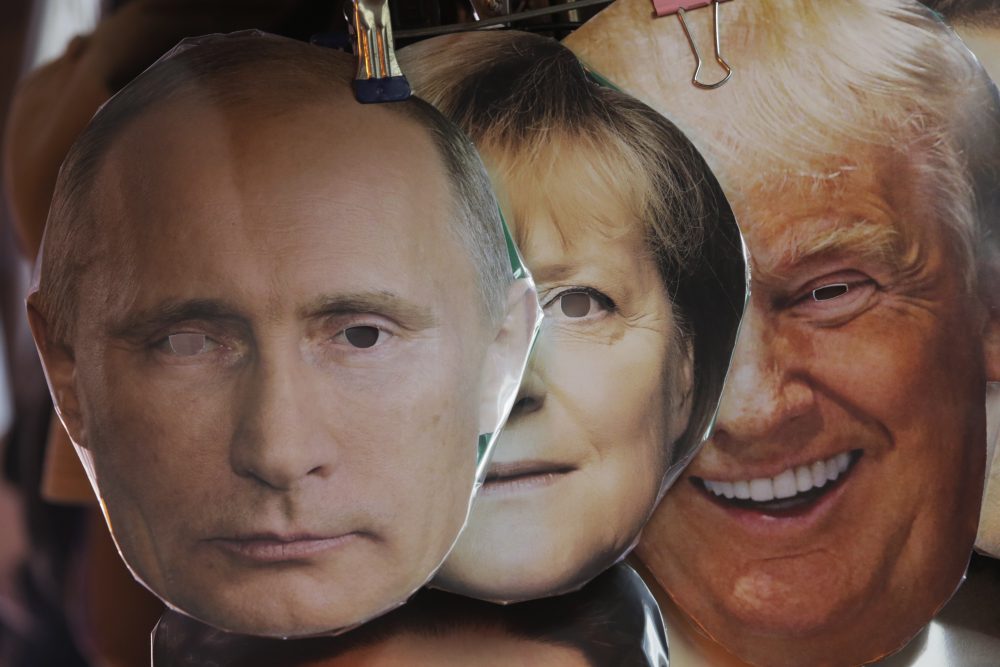 Undoubtedly, Brexit, Putin, Trump and the dramatic election campaigns in the neighboring countries France, Netherlands and Austria have had a deep impact on many Germans. It convinced them that they are doing relatively well and that they have a functioning welfare state and a respectable democratic system after all. Most importantly, that they also have the solemn duty to the international community — and to the EU states — to send a strong signal that they are willing to defend the post-War international order against the onslaught of extremism.
This type of self-imposed restraint leaves many German voters little choice. Their main conundrum is how to manifest their anger and discontent without touching the post-war German consensus of moderation. Many voters waver between a half-hearted display of loyalty to Merkel and a stifled cry of protest against her politics--and the political establishment as a whole.
Ultimately, the people are afraid of themselves, of their own courage and wrath. Many voters fear that the public rants in markets and social media, their own rants, could blow apart the much-cherished consensus society. Voters oblige themselves to remain calm and reasonable, to not fundamentally question the current political and economic conditions. "Mommy Merkel," as many call her with a mixture of endearment and irony, ought to remain in power because she is the only one who can keep the tyrannical wolves Vladimir Putin, Trump and Turkish President Tayyip Erdogan in check.
What remains? People will continue to feel that they are neither heard nor understood. The result is a kind of persistent schizophrenia between voter apathy and the acting out of rage in the social media.
At times when I think of Germany today, an image comes to my mind that is familiar to many older Germans who experienced the air raids in the last war. I see a group of people huddled together in a bomb shelter who hear the detonations come closer and closer. And they keep ducking their heads, hoping the war will soon end by itself.