The Week That Was: Trump Takes Issue With #TakeAKnee, Graham-Cassidy Takes A Turn, The GOP Takes Up Taxes And More
Editor's Note: Every Friday, Tom Keane offers up assorted observations, conundra and miscellanea about the week that was. Here's his round-up for the week ending Sept. 29, 2017.
---
It was the week the White House declared war. On the NFL.
Solidarity. On Sunday, the National Football League came together as one to defend itself against the provocateur-in-chief's slew of derogatory tweets. Hmm. The last time the League was so united was when they all agreed Tom Brady was a cheater.
White House quarterback. Will Donald Trump's ongoing contretemps with the NFL be his undoing? Nope. Remember, this is the guy who emerged from Charlottesville largely unscathed — indeed, his favorables are about the same now as they were before then. If tacit support for white supremacists didn't hurt him, mocking well-paid football players won't either.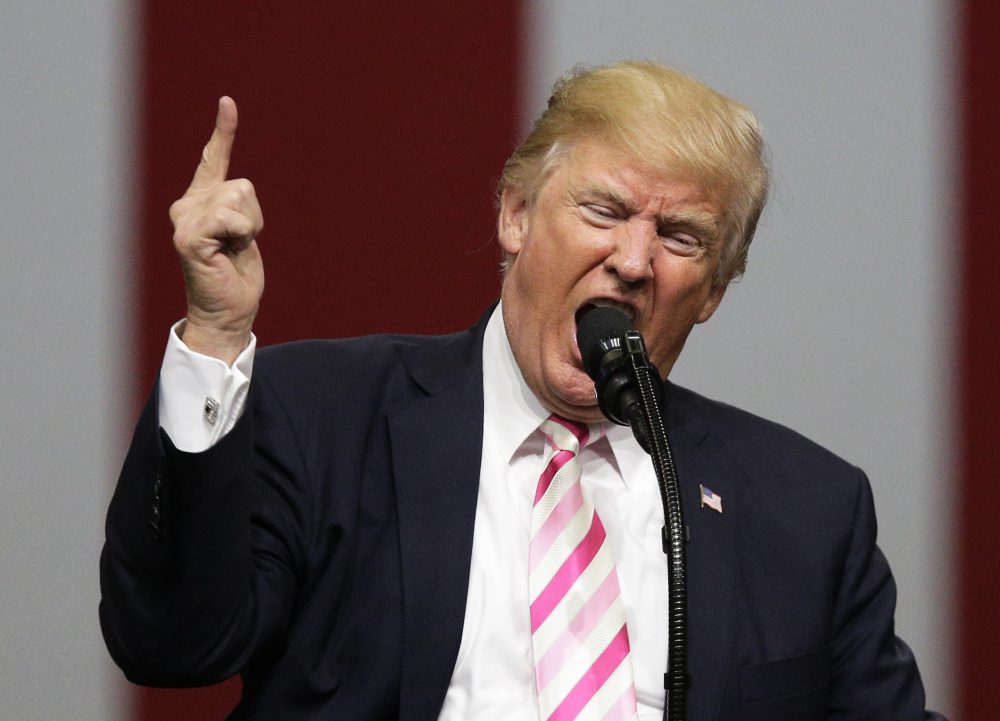 Duh. For some reason, this seemed to be dumb Americans week. A new poll found almost half of all Americans don't realize Puerto Ricans are U.S. citizens. Another survey found just a quarter of us can name all three branches of the federal government. (In case you're wondering, the answer to the last is the Niña, the Pinta, and the Santa Maria.) Celtics guard Kyrie Irving reiterated his claim that the Earth is flat. Oh, and Alabama just nominated for senator a man who thinks 9/11 was a punishment from God.
Secret ally. That new Senatorial nominee, by the way, is former judge Roy Moore and his victory this week is being read as a major defeat for Trump. Don't believe it. Trump backed his opponent, Luther Strange, only because the GOP establishment told him to. He wasn't happy about it and in the closing days of the race made that clear (saying, "I might have made a mistake"). Moore's win is Trump's win.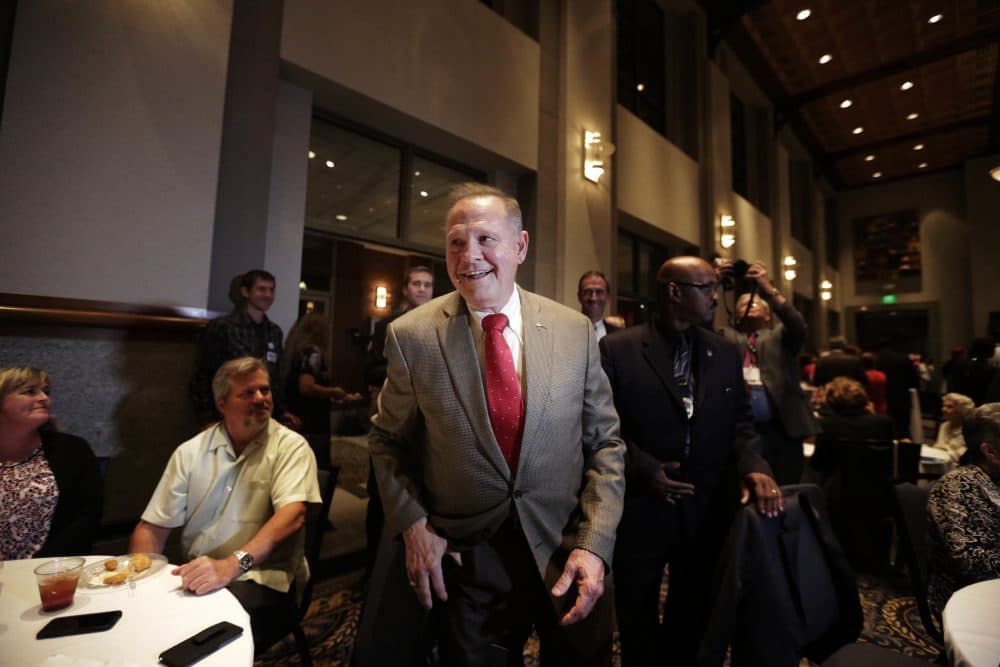 Silver lining. On the other hand, Moore's win may also be the country's win. Moore is so far to the right that — should he defeat his Democratic opponent and become a senator — he'll only exacerbate the fractures within the GOP. The effect will be to push more moderate Republicans into the arms of moderate Democrats. Centrist government rises again?
Mayor for life. Boston mayor Marty Walsh must be a happy man. In this week's preliminary mayoral election, he took 63 percent of the vote to Tito Jackson's 29. He's now in a commanding position for the November final. Can he lose? Sure: Scandal or some other epic crisis can always bollix things up. Yet the basic rule of city politics is that — as long as you don't mess up badly — the job is yours as long as you want it. Predecessor Tom Menino was in office a record 20 years. Only 50 years old, Marty might beat that.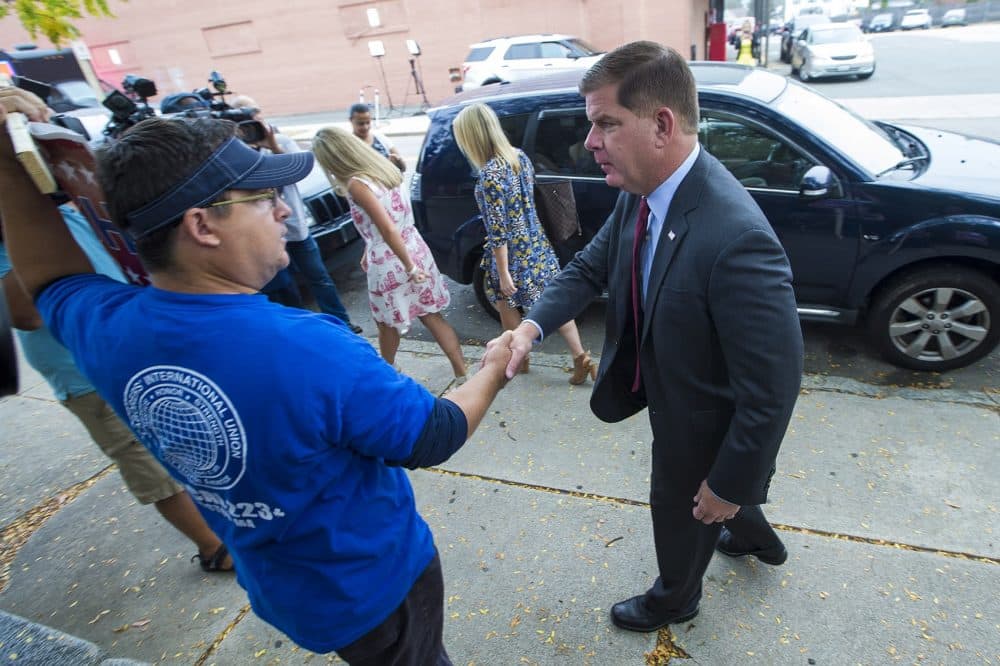 Making good on their promises. The GOP's resurrected effort to repeal Obamacare died again this week, seemingly for the last time: After September 30, Senate rules require the affirmative vote of 60 senators (and not just 50). So is Obamacare here to stay? Don't be so sure. Left unfixed, the flawed law could crater on its own. Trump and Congressional Republicans can undermine it too, from simply refusing to publicize open enrollment periods to blocking further subsidies. And the Senate might just go ahead and change the rules, giving it another shot at repeal and replace. The game, as Sherlock Holmes would say, is still afoot.
Next up. In the wake of health care's defeat, Republicans are turning their attention to changing the tax code. Everyone seems to think this is complicated, but I think the formula for success is simple. A good tax system should do three things: (1) Have us pay less in taxes, (2) keep federal spending high, and (3) not increase the federal deficit. I'm willing to compromise on #3. In other words, I want cake, don't want to pay for it, and am happy to foist the bill off on the next generation. What's so hard about that?
Fighting words. North Korea said the U.S. had declared war on it and the U.S. responded by saying it hadn't. Is our disagreement about this something we now go to war over?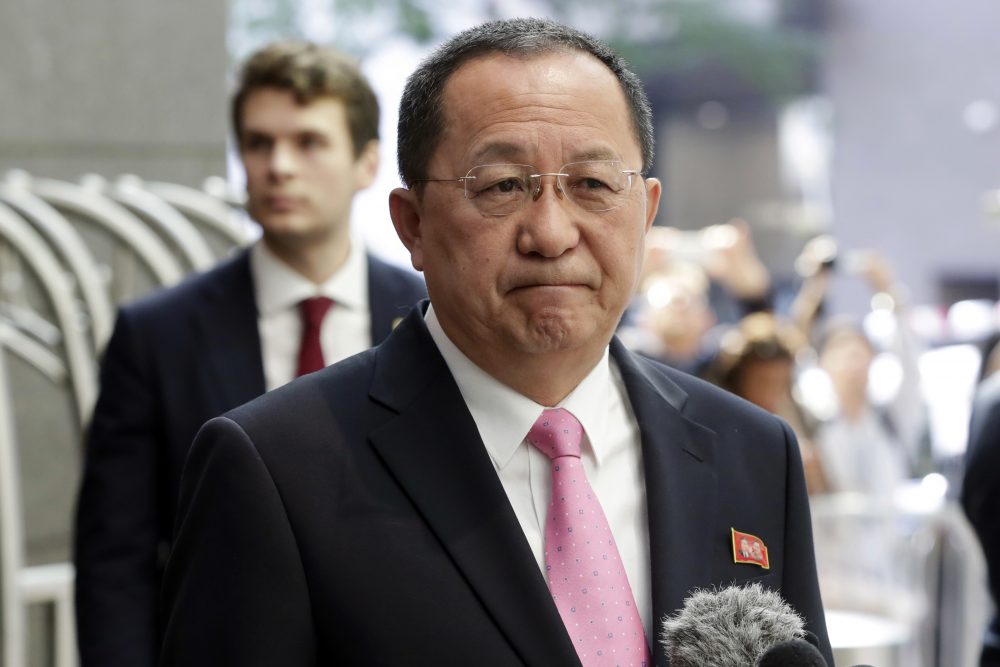 280 characters exactly. Twitter is testing allowing users 280 characters for each tweet instead of the current limit of 140. It's a controversial move, but the company argues it will allow users to express complicated, nuanced thoughts they just couldn't manage before such as….
Driving while female. And finally, Saudi Arabia this week became the last nation on earth to allow women to drive. I expect this will provoke a storm of condescending jokes about "women drivers" but in truth insurance companies say it's men who are the worse drivers. By the way, Saudi Arabia also has the highest auto accident rate in the world. Connect the dots, folks.