Hurricane Maria's Turbulent Wake Leaves Behind An Island Of Opportunity
Nobody likes natural disasters. But the aftermath of Hurricane Maria presents possibilities for those who are willing to see an island of opportunity in Puerto Rico that goes far beyond today's twisted powerlines, flooded fields and mangled houses. The territory needs a modern vision, a plan that reaches into the future to bring people out of their despair and into a new world of economic growth and resilience.
Well before September's storms, Puerto Rico suffered from a Gordian Knot of financial problems. Deep in debt, it was hard for the island to raise revenue through taxes because so many working people had left to seek better jobs on the mainland. Now longtime residents who lost homes, businesses and the jobs are evacuating. Puerto Rico's tax base keeps shrinking at a time when the cash-strapped government needs money to fix storm damage.
Residents will only return to the island if they feel it is safe and economically viable. Tourists will only come for a pleasurable or interesting vacation.
A long-term vision for Puerto Rico must turn its innate weaknesses into strengths. Its location in the Caribbean will always make it vulnerable to high winds and tidal surges from hurricanes, flooding from hard rains and even earthquakes. As such, it could become an incubator for natural disaster remediation, the study and construction of the sturdiest flood-, wind- and tremor-proof housing and businesses, electrical grids, transportation and communication.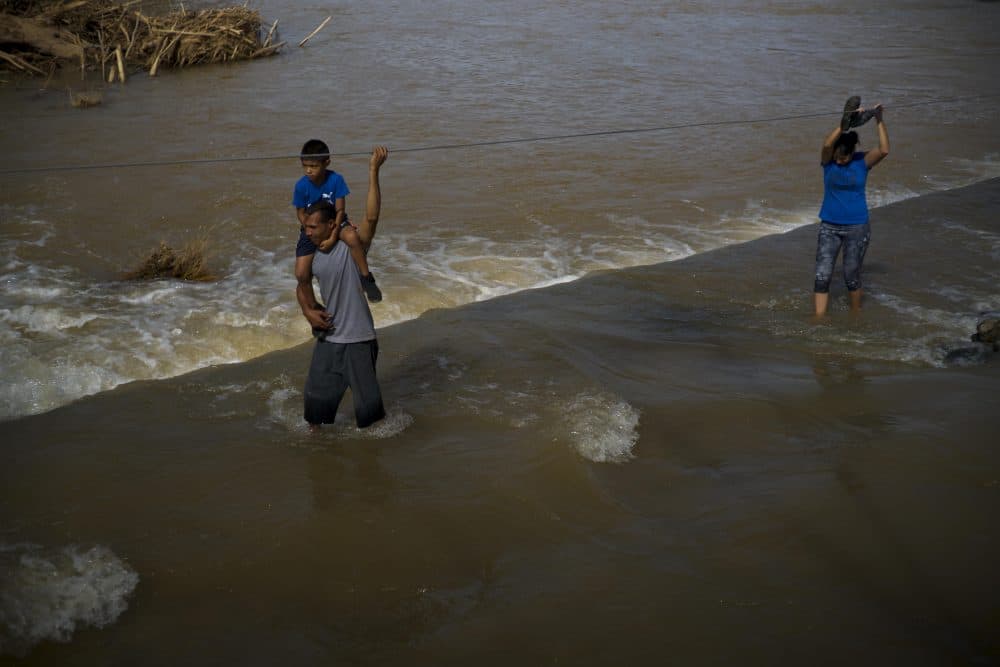 In order to make this leap forward, the best minds in sustainable energy, resilient architecture, green transportation, economic development and finance need to work together with government leaders and community members in Puerto Rico to sketch out a creative future. The island, which is just 100 miles long by 40 miles wide, could ultimately become a model of sustainability after drawing residents back to work on long-term solutions, while attracting tourists who are curious to see what the future holds.
The destruction caused by Maria offers Puerto Rico the chance to "leapfrog their energy system to the next generation of electric grids," said Larry Sherwood,  president and CEO of Interstate Renewable Energy Council, an independent organization that promotes renewable energy. He suggested building the grid with as many renewables connected to it as possible, making sure that critical needs such as shelters, hospitals, emergency management facilities and water treatment centers be powered by a combination of sources and backed up with batteries so they could still operate if the grid goes down. Massachusetts has already launched an effort to update its energy storage.
Although it's common for islands to create electricity by burning fossil fuels — 98 percent of Puerto Rico's electricity used to be powered this way — the obvious disadvantage is that it has to be shipped in. The fastest way for Puerto Rico to move away from its dependence on fuel for electricity is to make it easy for homeowners and businesses to add solar to their structures. If some houses cannot accommodate solar panels, community solar projects could be developed. Sherwood recommended building resiliency into the grid using smarter inverters, an interactive technology that keeps power going to one area after it has failed in another.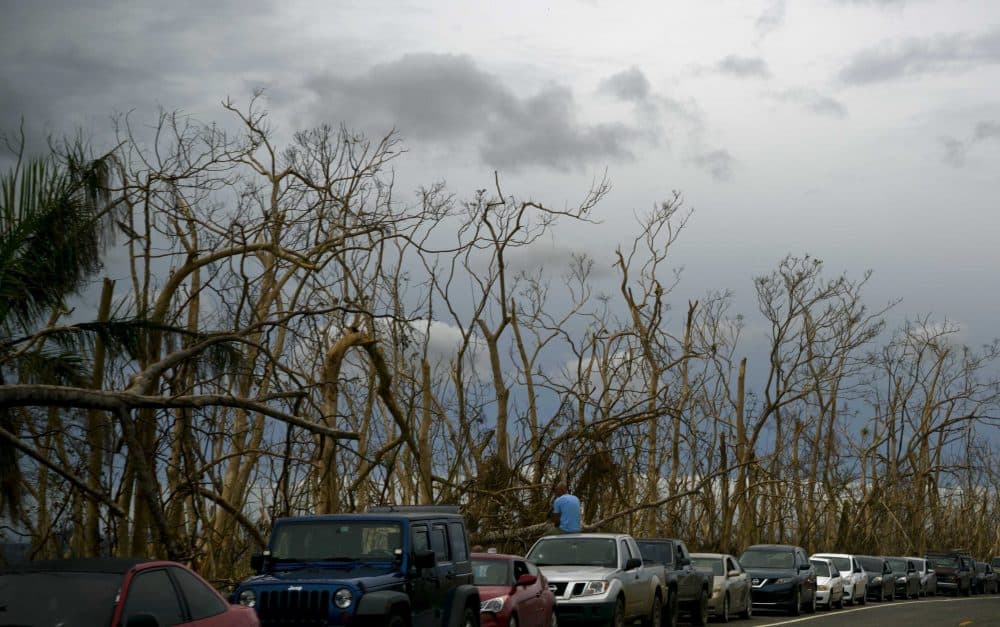 Puerto Rico's slow recovery from the storm also reveals how the island is hindered by cars and trucks running on fuel that has to be delivered. Any forward-thinking panel must consider how electric vehicles could replace those that paralyzed a rapid recovery because of insufficient fuel.
It's not yet known how many homes have been damaged in Puerto Rico. But it is likely to be extensive. The mayor of Ciales said at least 44 of 60 public housing units in his town had been destroyed or suffered severe damage. Updating houses to withstand the forces of nature is going to be a challenge, but the World Bank, Habitat for Humanity, and architects worldwide have been exploring cost-effective solutions.
Before Puerto Rico can be fixed, financing, investments and donations must be in place. The federal government created an oversight panel, Promesa, to monitor the fiscal plan and debt repayments for the island. Last spring, the panel approved budgets for the operation of the commonwealth, highway and transportation, the electric power authority, and the aqueducts and sewers.
Maria destroyed the electrical grid, wiped out roads and disrupted the water supply, so these plans will have to be revised -- costs have dramatically increased. It is critical for any panel tasked with rebuilding Puerto Rico to consult with the members of Promesa to understand the history of how the island developed its debt and to avoid falling into the same trap in the future, which may be the hardest task of all.