The Week That Was: Revolting Republicans, Marauding Men And A Dubious Diplomat
Editor's Note: Every Friday, Tom Keane offers up assorted observations, conundra and miscellanea about the week that was. Here's his round-up for the week ending Oct. 27, 2017.
---
It was the week when Republicans with nothing to lose broke with the president while those who had something to lose remained silent.
So much for the big tent. GOP Sen. Bob Corker called Donald Trump "utterly untruthful" while another Republican senator, Jeff Flake, wrote an op-ed ripping into the president: "Nine months is more than enough for us to say, loudly and clearly: Enough." A schism within the Republican party seems possible. So do Corker, Flake, McCain and others fed up with the president form a third-party, the "Real Republicans," if you will? Or can they oust Trump from their midst? The answer to both questions seems to be no. Despite Trump's disastrous overall polling (down to 38 percent approval), 83 percent of Republican voters still love him. Unless they want to join the Democratic Party, the renegades have no place to go.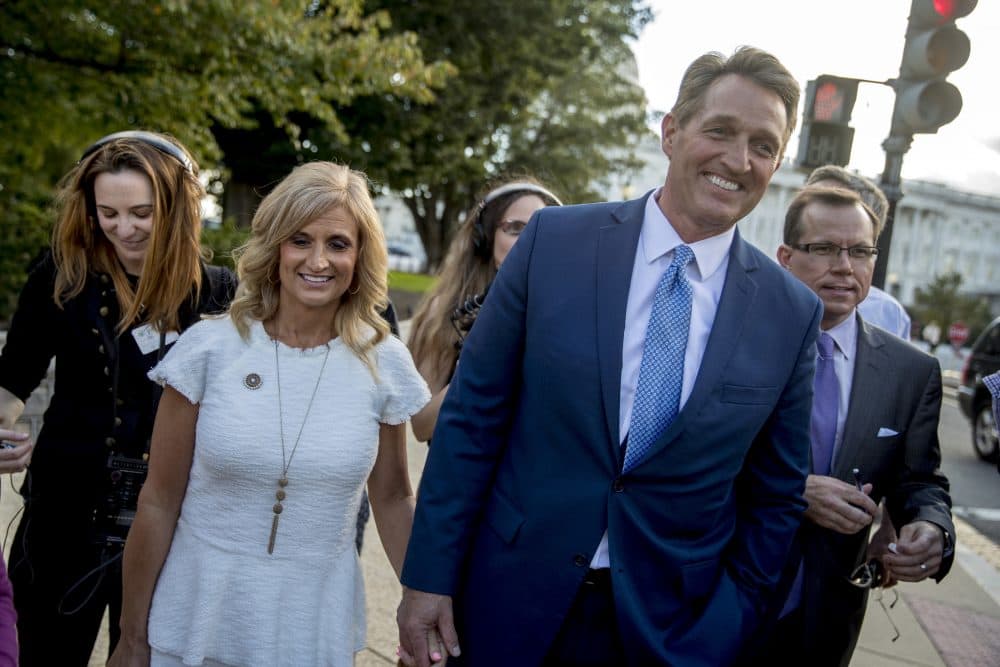 Another reason Republicans are sticking with Trump. With the House successfully passing the 2018 budget, only a simple majority is now needed to revamp the nation's tax code. The GOP is salivating: The long-awaited reform is about to happen. On the other hand, that's what they thought about Obamacare.
Repealing but not replacing. Meanwhile, a California court refused a request to force Trump to make insurance subsidy payments under Obamacare, meaning the president can accomplish through the back door what he couldn't get Congress to do through the front.
The Weinstein-ification of America. The tsunami continued. A sexual misconduct scandal spread at Fidelity Investments (Fidelity, it turns out, is just the company name, not a corporate value). The presiding judge at the Belchertown District Court went on leave after accusations he pressured a court employee for oral sex. Journalist Mark Halperin apologized for five instances of unwanted touching while he was at ABC News. News emerged that Bill O'Reilly paid a stunning $32 million to settle a sex harassment claim. And saddest of all, the nation's one-time model of personal rectitude — former president George H.W. Bush — felt compelled to apologize for his own actions. Twice. From a wheelchair. While in his 90s.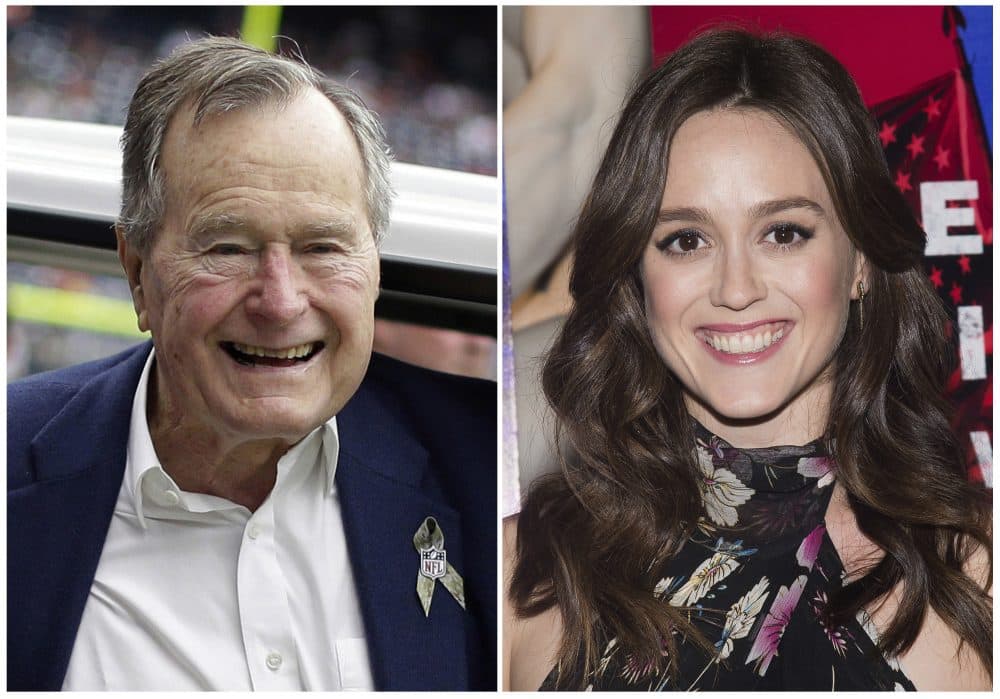 The waters just got a lot muddier. After a year of Trump being mocked for making the outlandish claim that an FBI dossier on his Russian connections was just a Democratic campaign smear, it turns out that the dossier was, in fact, just a Democratic campaign smear. Do the Russia probes now boomerang on the party that started them?
Weapon of violence. A child was killed by a pit bull in Lowell, sparking a debate that had echoes of the arguments over gun control. Local pols urged banning the dog breed altogether. The Massachusetts Society for the Prevention of Cruelty to Animals countered that "there have been no studies that have shown that targeting a specific breed works to prevent dog bites." Basically, it's not bad dogs. It's bad owners. Kind of like, guns don't kill. People do.
Foregone conclusion. The Boston chapter of the NAACP released a scathing report on mayor Marty Walsh's first term. Two days later, the mayor faced challenger Tito Jackson in the first widely televised debate between the two. Does Jackson now have momentum? Nope. Unfortunately for him, the first debate was also the last. And with Walsh having received the endorsement of both the Globe and Herald, Jackson's ability to overcome a polling deficit of 35 points looks impossible.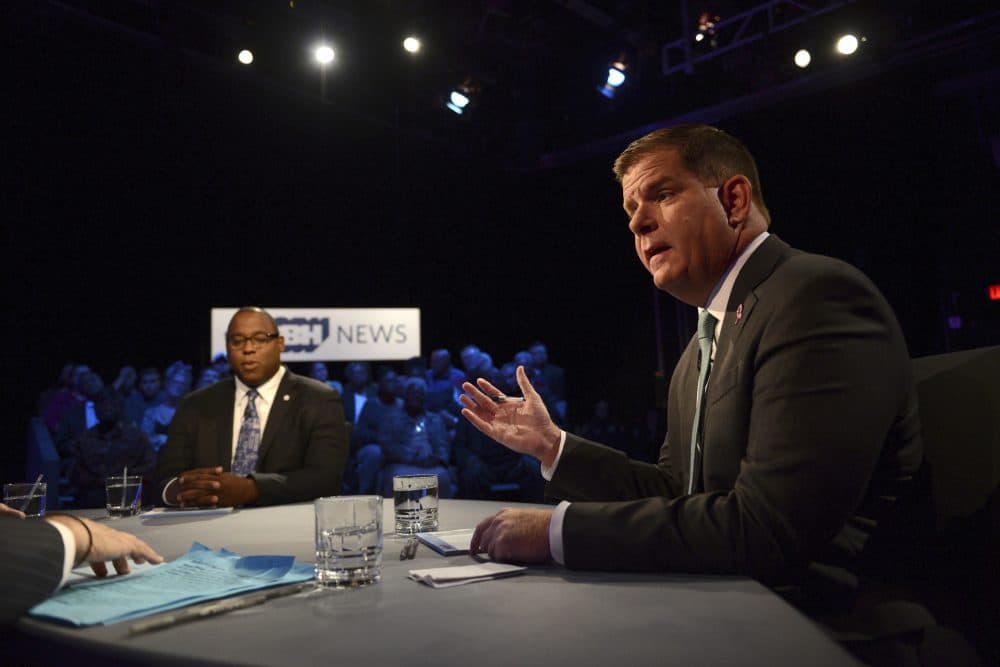 Another good reason to work from home. The same poll showing Walsh with a huge lead also trumpeted a shocking statistic: 91 percent of women think sexual harassment at work is a problem. The same poll found, however, that 81 percent of men feel the same way, making it look as if perhaps the gulf between Venus and Mars is really not that big. On the other hand, 39 percent of women said they had faced workplace harassment versus just about 10 percent of men. OK, so maybe the gulf is pretty big.
Really thought we'd never hear from him again. And finally, New Zealand Ambassador Scott Brown got heat for his inaugural visit to Samoa where he called women "beautiful" and told them "they could make great waitresses." Brown said he now understood the comments were "culturally" inappropriate. Culturally inappropriate? How about just inappropriate? And not just 6,000 miles away in Samoa but everywhere? And really, I have to ask: Is there any man reading this who actually makes it a practice of walking up to strange women and telling them they should be in the restaurant business?