Those Opposed To Trump Need To Focus On The Endgame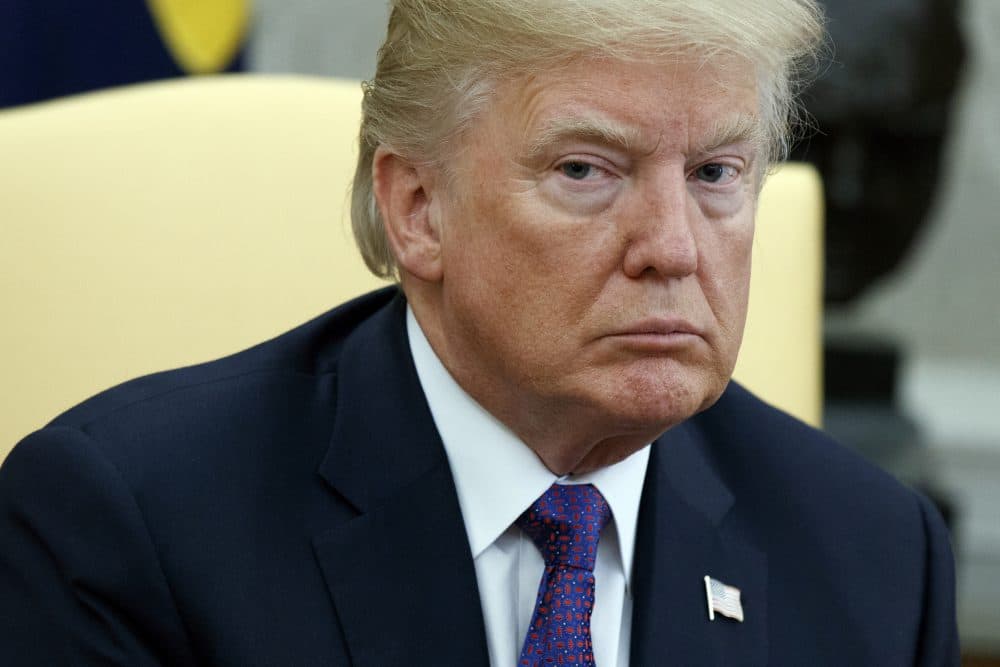 This article is more than 3 years old.
As a charter member of the Can't Stand Donald Trump Club, I know what some of my fellow card-carriers may be thinking about the just-announced indictments, and one guilty plea, involving the president's former campaign manager and aides:
Justice served, assuming they're convicted — innocent 'til proven guilty and all that — but so what? Trump tweeted the usual excuses (Manafort's activities predated the campaign by years and Hillary Clinton's shenanigans are getting a pass). His trolls will swallow that with the usual see-no-evil gullibility. And we'll still have three more years of this circus to endure.
If that's the reaction, anti-Trumpers' depression will have blinded them to a vital point. If the president himself is found personally blameless in the alleged malfeasance — involving both election collusion with Russia and just pure moneygrubbing — deposing him should not be the goal. More important is blocking his misguided agenda.
And on that front, the indictments are another sucker-punch to a presidency that, politically, is on the ropes in a historic way.
One-time Trump foreign policy adviser George Papadopoulos pleaded guilty to lying about contacting a Kremlin-tied Russian scholar. That's a tie to the election interference that democracy lovers decried (to shrugs of indifference from Trump diehards).
More headline-grabbing was special counsel Robert Mueller's indictment of former Trump campaign manager Paul Manafort and associate Rick Gates, on simply seedy money-laundering charges. Accused of hiding more than $18 million earned from lobbying in Ukraine from taxes and other public disclosure, the two, if convicted, while not charged with subverting the election, would have practiced the ethical line-skirting for which this administration is famous.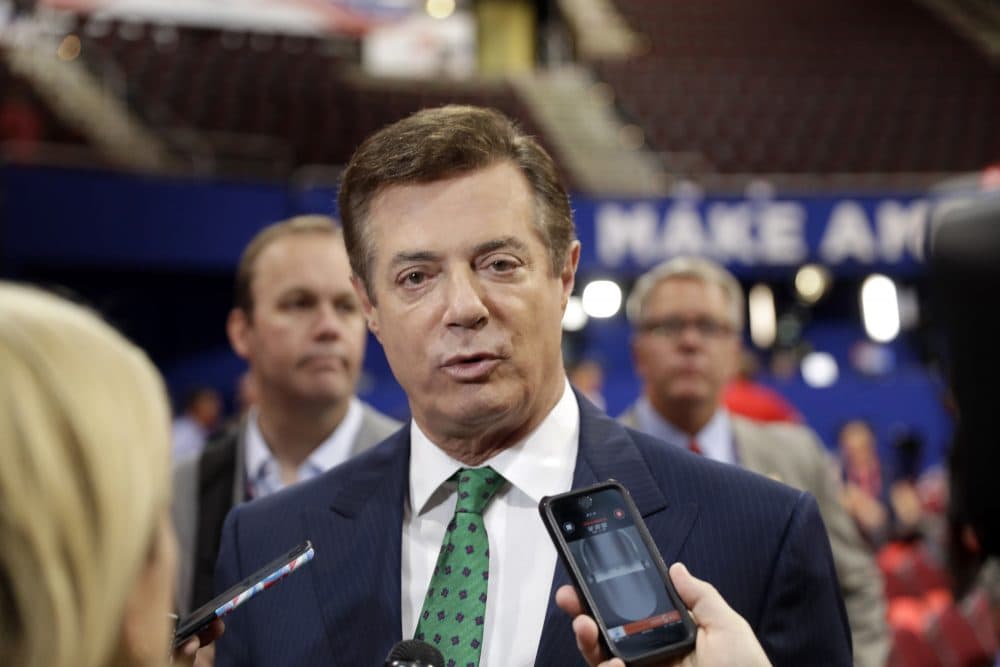 None of this may stick personally to Trump. But allow enough smelly ethical lapses to pile up on you and your back is bound to bend under the weight, sooner or later. Politically, the strain of dubious behaviors, as well as the unpopularity of everything from his health care to tax reforms, has taken a toll on Trump.
His approval rating is epically low. The combination of polls, problems, and pugnacious personality have made his own party's leaders unafraid to defy Trump.
And now we learn, via The New York Times's David Leonhardt and his newsletter, that Georgetown political scientist Matt Glassman, in a series of tweets, finds Trump's presidency tottering on the precipice of unredeemable failure.
"Compared to any other first-year president (save Andrew Johnson and John Tyler), his party backing is atrocious," Glassman tweeted. For reference, Andrew Johnson succeeded Lincoln; Tyler led the country in the 1840s. You have to reach that far back, evidently, for a similarly shunned president.
Some fear Trump could fire Mueller and abort his investigations. Glassman is dubious; that Hail Mary pass could only be dared by a president with high public approval ratings, major legislative accomplishments, and a fall-in-line party leadership, he argues.
Caveats: This is one expert's opinion; experts can be wrong (they didn't think Trump would reach the White House to begin with); and Glassman's tweets got thoughtful pushback from others who point out that Trump has stomped on behavioral norms and elite opinion relentlessly.
But again, those opposed to the president's agenda need to focus on the endgame. Whatever Trump does, and assuming he fills out his term, he really can't stand more news of the kind Mueller has handed him. If the legacy of this administration is gridlock and failure, all to the good. It's just a shame we'd have to await a new, better president while the nation's problems fester.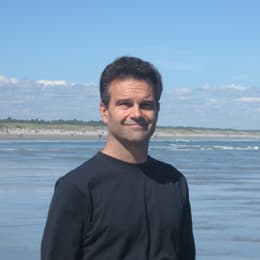 Rich Barlow Cognoscenti contributor
Rich Barlow writes for BU Today, Boston University's news website.