Why Trump Will Fire Mueller — And Why We Need To Be Ready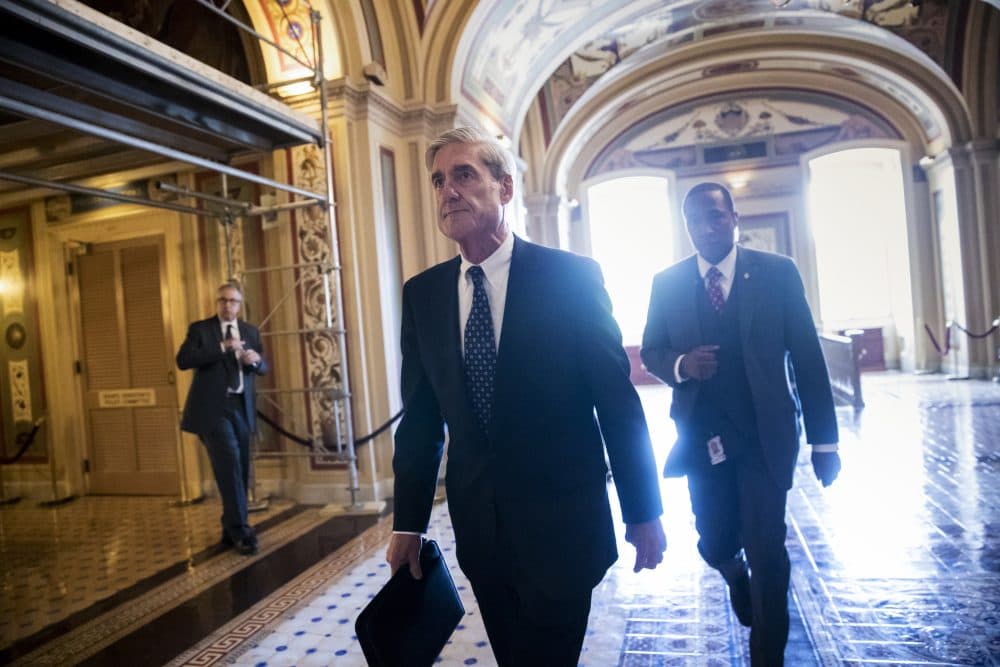 This article is more than 3 years old.
Well, that was quick.
Less than one year after Congress grudgingly hired Robert Mueller to lead an investigation into alleged collusion between Donald Trump's presidential campaign team and the Russian government, the first big fish has been fried. Or at least, oiled, floured and placed in the skillet. Paul Manafort — Trump's former campaign manager — was indicted for laundering money through overseas shell companies and using the money to finance a luxury lifestyle. His business associate, Rick Gates, was also ordered to surrender to federal authorities.
Today's news isn't exactly a shock. Manafort's Virginia home was raided by the FBI this summer as part of the Mueller probe. And long before Mueller entered the picture, Manafort's decade-long tenure as a consultant to former Ukranian president and Putin ally Viktor Yanukovych was the subject of popular speculation. Whether today's charges — and whatever Manafort discloses to Mueller while in federal custody — yield a confirmation of conspiracy between the Trump team and the Kremlin is still anyone's guess. But what's clear right now is that Mueller and his team have just taken a big step towards taking down people who are more intimately connected to Donald Trump. The thought of Trump himself being named a conspirator and taken into federal custody — while still unlikely — just became a little more real.
This is why Trump will fire Mueller — a worst-case scenario that will imperil nothing less than the power of the judiciary branch in American society.
We need to be ready.
The thought of Trump himself being named a conspirator and taken into federal custody ... just became a little more real.
Many have argued that Trump terminating the Mueller investigation would be political suicide — a one-way ticket to impeachment — but this logic feels nostalgic in today's dogmatically partisan world of politics. To date, no Republican senators or House members have gone on the record and promised to introduce articles of impeachment in the event of an executive-level Mueller firing. Two of South Carolina's GOP lawmakers, Sen. Lindsey Graham and Rep. Trey Gowdy, have voiced support for the Mueller probe, but neither has said what they would do if Trump kills the probe.
This is a scenario that the Republicans have evidently refused to think about. Perhaps they hoped that they could pass conservative tax reform before Mueller dropped the first indictments. Maybe, as Flake vaguely suggested recently, the party leaders have simply deluded themselves into assuming that Trump couldn't possibly be reckless enough to go full-blown dictator and pull the plug on Mueller's investigation. Which is absurd, because, as anyone who knows Trump will tell you, recklessness is not a deterrent for this man. It's his brand.
Trump's entire life has been spent cultivating and propagating the dream of being powerful enough to do whatever he wants, regardless of consequences. If you're like Trump, you can make waves in the real estate market and refuse to rent property to black tenants. If you're like Trump, you can sleep with Miss Hawaiian Tropic and leak the graphic details to the New York Post for your wife to read the next day. If you're like Trump, you say despicable, hateful things about women, people of color and immigrants, and get elected president of the United States. Once you're in office, if Congress doesn't take care of everything on your legislative wishlist — say, destroying the affordable health care law that your nemesis passed — you can do it yourself, as crudely as you want. That's exactly what Trump did just a few weeks ago when he abruptly cut off cost-sharing reduction payments to the state health care exchanges, which directly caused 2018 health care premium estimates to skyrocket overnight.
If you were a man like Trump ... would you stand back and let a special prosecutor like Bob Mueller finish the job he started?
If you were a man like Trump — all-powerful and unaccountable to anyone but your tremendous self — would you stand back and let a special prosecutor like Bob Mueller finish the job he started? A job that involved investigating your associates and potentially illuminating the inner machinery of your empire for everyone to see? A job that might just show the world how rich you really are?
Trump is going to fire Mueller. Or at least, he's going to try very hard. Either way, this will mark our entry into frightening territory without precedent: an America in which the president can unilaterally squash a Congress-ordered investigation of him and his associates. In that America, there is no legislative limit to what the president can do. It is the antithesis of the principles upon which this nation was founded. And it's coming down the pipe.
Be ready. If you marched on Jan. 21, you'll probably have to do it again before the year is over. If social media is your forum for being outspoken about issues you care about, prepare to agitate your "non-political" friends with a new and heightened urgency. If you've gotten into the habit of calling your senators and representative each week, consider escalating the game and visiting their nearest office.
As a last stand for the rule of law, this is the bare minimum that Americans should muster.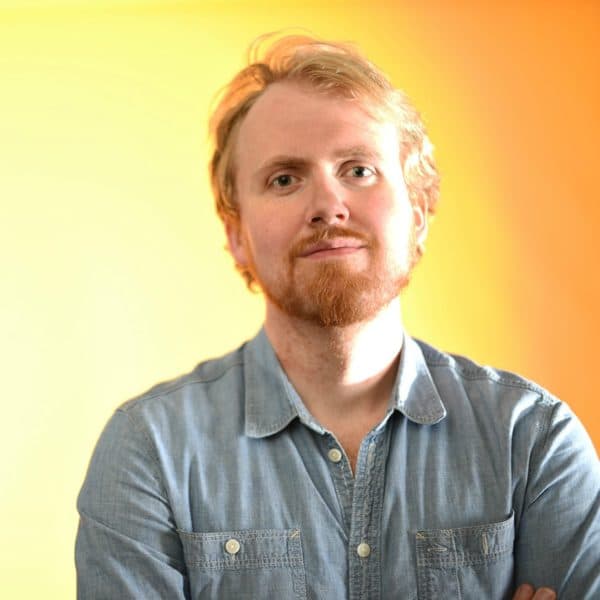 Miles Howard Cognoscenti contributor
Miles Howard is a freelance writer who covers culture, travel and transformational politics.