There Are 12 Billion Reasons To Keep The CFPB Independent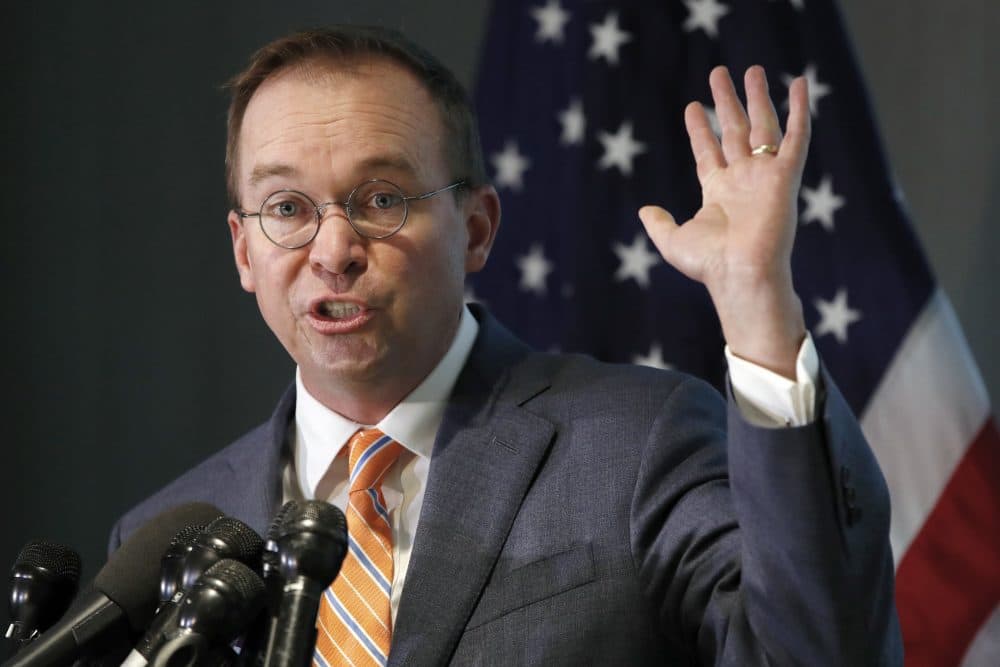 This article is more than 3 years old.
When is a financial regulatory agency like a "Mad Max" movie? When two people show up to lead it, "and only one can leave," says economist Aaron Klein of the Brookings Institution.
That's how he summed up the dueling appointments to head the Consumer Financial Protection Bureau (CFPB), one chosen by the bureau's ex-director, the other by President Trump.
You also could compare this farce to "The Great American Baking Show": Our ex-reality star president's budget director and CFPB pick, Mick Mulvaney, showed up for work Monday bearing doughnuts for the bureau's employees. For now, a judge has approved Mulvaney's appointment, while his competitor, Leandra English, vows to fight on.
At first blush, theirs is a dry legal spat over which statute controls the appointment process. But there's a deeper story that affects all of us: Letting the president appoint the bureau's leader could compromise its independence.
...the tug-of-war over the CFPB's autonomy is an important policy matter.
Make no mistake: That's precisely what Trump wants. Mulvaney is an avowed opponent of the CFPB's mission, a foot soldier in Trump's march to deregulate just about everything. The bureau has reaped almost $12 billion for consumers, from students to homeowners to credit card holders, who had been bullied or outright deceived by banks and lenders.
Whether Trump gets to name the director under the 1998 Federal Vacancies Reform Act, as he and some legal experts (including the CFPB's own lawyer) assert, or whether the Dodd-Frank law that created the bureau sanctions English's appointment, is a question the courts will have to decide.
But the tug-of-war over the CFPB's autonomy is an important policy matter. At issue is the fact that the CFPB is part of the Federal Reserve, which provides the bureau's budget.
"The Fed's budgetary independence from Congress was one of the main reasons the bureau was created in this manner," Klein, of the Brookings Institution, writes. "It allows the CFPB to be on par with other financial regulators who are not funded through annual Congressional appropriations. Budgetary independence is a key element of financial regulatory independence, providing additional freedom to make difficult regulatory decisions."
Trump is attempting an end-run around that freedom. Mulvaney heads the Office of Management and Budget, which serves the president's budget and regulatory goals. Presiding over the CFPB, Mulvaney likely would not propose regulations or a specific budget for his bureau — regardless of need — without President Trump's nod, says Klein.
Since the CFPB director is a voting member of other regulatory bodies, notably the Federal Deposit Insurance Corporation, Mulvaney's tentacles would reach into their business as well. This is not good if you believe in consumer protection; while serving in Congress, Mulvaney tried to shutter the CFPB, which has been a target of the financial industry it polices.
He's just as hostile today. "I think it is wrong to have a completely unaccountable federal bureaucracy," Mulvaney said on his first day running the bureau, adding that his powers as director and freedom from congressional oversight "would frighten most of you."
Not quite. The director must be confirmed by the Senate and testify there and before the House each year; the bureau is audited by Congress's Government Accountability Office; and, unlike other regulatory agencies, its rules can be discarded by a council, also created by Dodd-Frank, headed by the president's Treasury secretary.
Ultimately, as a bureau established by congressional legislation, the CFPB will always be subject to abolition by legislation.
Now, if your sleep is disturbed by worry over those poor Wall Street-ers whose predatory tactics the bureau curbs (the same tactics that bungled us into the Great Recession mind you), Mulvaney's anti-CFPB animus is understandable.
But those of us who can count past 10 know that the money the bureau has recouped for consumers adds up to 12 billion reasons to keep it.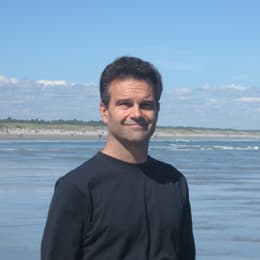 Rich Barlow Cognoscenti contributor
Rich Barlow writes for BU Today, Boston University's news website.