Stop Watching Trump In 2018. Curb His Power
This article is more than 5 years old.
Maybe you've seen it. The video making the rounds online featuring our President apologizing to women for his misogyny.
If this sounds implausible, that's precisely the point. Trump never apologizes for anything, or expresses doubt. At the same time, he's the most blatantly insecure and frightened human on earth.
Thus, with some deft editing, the smug guy who made a fortune failing at real estate, and who lost the 2016 election by three million votes, is suddenly and thrillingly saddled with an inner life. In the two-minute video, he admits to what everybody but his most fanatical followers already knows: That he bullies women because he's frightened of them, that he's been a terrible President, that he belongs in jail.
The clip is catnip for those Americans who find the President uncouth, incompetent and/or morally abhorrent.
There are dozens of forces that conspired to usher a man of such low character into the White House. But one of the central reasons is that the so-called "resistance" has not been able to find a way to neutralize Trump's most potent weapon: his shamelessness.
Indeed, if the Trump era has come to represent anything, it's the raw power of shamelessness in our political realm. If your constituents are willing to ignore your sins, you can do anything you like.
Nearly a year into his term, Trump's opponents continue to play into his hands, devoting more time and attention to mocking him, than to surveying the damage of his policies. It's a toxic feedback loop that feels good in the short-term—like watching the clip above—but actually magnifies his power.
Indeed, if the Trump era has come to represent anything, it's the raw power of shamelessness in our political realm.
For all his alleged incompetence, Trump has been successful by some measures. He effectively stacked the federal judiciary with reactionary nominees, signed a tax bill that amounts to a plutocrat's dream and managed to distract attention from his disastrous deregulation efforts.
As 2018 begins, it's time for those who oppose Trump stop hate-watching his presidency and start figuring out concrete ways to curb his power.
Over the holiday, I got into a heated argument with one of my in-laws about climate change, which he believes is a hoax. There's no way he's going to accept the scientific truth of the matter, because he's been brainwashed by slick propagandists. I can't do anything about that.
What I can do is reaffirm my own commitment to environmental causes, and candidates who recognize the dangers of climate change.
I can also educate myself. Not by going online to seek out opinions that echo my own, but investing time and money in journalism that illuminates policy, that offers truth, not satire or spin.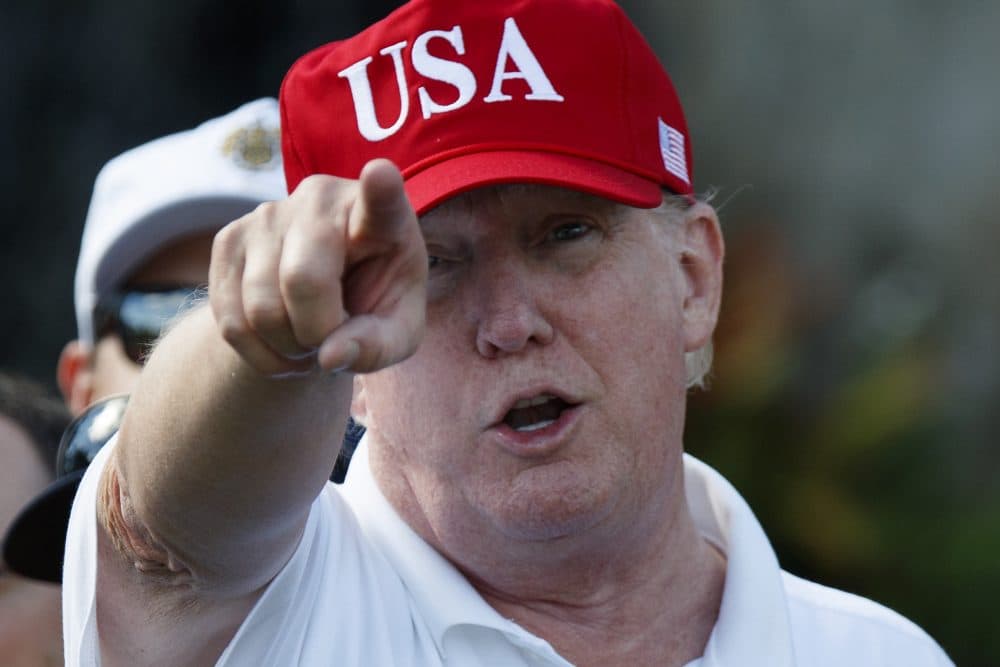 Those of us who want the New Year to usher in a kinder, gentler and saner brand of politics are going to have to work for it. We need to get off social media and take action: run for office, take part in a protest, volunteer for a candidate who reflects your values, donate money.
The tough lesson Americans have had to confront over the past couple of years is that Trump's base worships him so slavishly not in spite of his cruelty and arrogance, but because of it.
And tempting as it may be to blame Trump for this erosion of our moral norms, doing so doesn't make much sense. After all, he's been peddling the exact same brand of race-baiting nationalism for three decades.
The leaders of modern conservatism—from the motor mouths of talk radio to cynical party leaders—promoted his ideas, and the party's rank and file promoted him to standard-bearer.
In response, our for-profit Fourth Estate promoted him tirelessly from the moment he announced, eager to cash in on the buzz of his candidacy with clicks and eyeballs. And Trump, like any born huckster, has happily worked the con of every demagogue. He mouths off so as to provoke criticism, then uses that criticism to reaffirm his status as a victim.
Trump will never suffer the lashes of his conscience. Nor will his enablers. They're a bunch of rich white guys happy to play the "the forgotten men and women" of America as suckers. Why else would Trump strut into his private club and announce to his rich friends that they "all just got a lot richer" thanks to the tax bill?
The proper response to such a human being isn't laughter. It's rage—and purpose.