Rex Tillerson Should Play Nice With America's Allies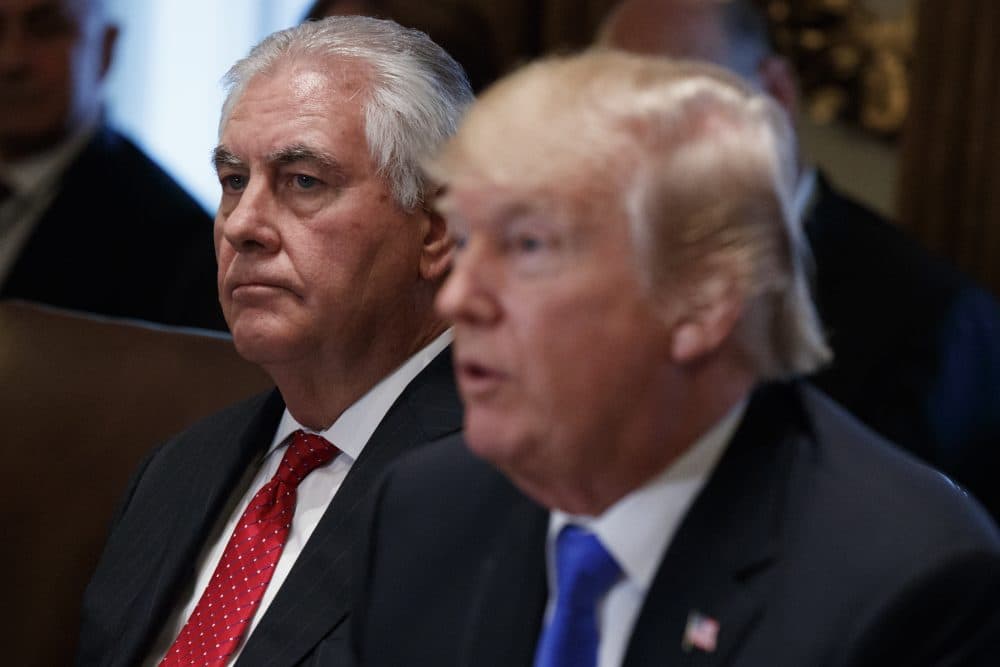 This article is more than 3 years old.
If there's one thing Donald Trump and Barack Obama agreed on, it's this: America's role as a superpower faces stiff challenges, especially with the rise of an economic (and potential military) rival in China.
That's where their agreement ended.
Obama tried to "play team sports," in one analyst's metaphor, forging deals with other countries to address climate change (the Paris accords), set trade rules with Asia (the Trans-Pacific Partnership), and arrest nuclear proliferation (the Iran deal). Trump bailed out of the first two, trash-talked the third without blundering away from it (yet), and mouths "America First" platitudes.
He hurls elementary-school taunts, even at allies. Remember when he retweeted old and erroneous anti-Muslim videos from British crackpots, leaving that country's leaders sputtering in anger?
In this season of New Year's resolutions, vows to "be better" clearly are beyond this president, compulsive in his ways and immune to the idea that he needs improvement. So here's a suggested resolution for Secretary of State Rex Tillerson and our diplomats: Let's Make America Liked Again. As a start, Tillerson could address the most frightening threat on our horizon — possible war with North Korea — by following up on the welcome, pre-Christmas stiffening of sanctions on the North, while also pushing Trump for a special envoy who would be a negotiating conduit with Pyongyang, an approach advocated by experts at the Brookings Institution.
Not that Trump's zealots care, but the call for the U.S. to bolster rather than bruise alliances is not a loser's lingering lament from Clinton voters, but the judgment of Republican foreign policy experts as well.
... here's a suggested resolution for Secretary of State Rex Tillerson and our diplomats: Let's Make America Liked Again.
Kori Schake (originator of the aforementioned "team sports" metaphor to describe Obama's strategy) was an adviser to George W. Bush's administration and is now a fellow at the Hoover Institution at Stanford University. In an interview with Stanford News, Schake said Britain's peaceful handoff of superpower hegemony to the U.S. during the 19th and 20th centuries worked because the English had created rules and institutions, such as the Permanent Court of Arbitration at The Hague, to govern nations' behavior and persuaded us (and other countries) to accept them.
We followed the British example after World War II, supporting the United Nations, NATO, the International Monetary Fund and other institutions that help to establish guardrails around international behavior. The global order of cooperation, begun in the mid-20th century, saw Western democracies prosper and contain Soviet communism, without blowing up the world.
And today? "The U.S. is failing that test, especially in the Trump administration, but even before," Schake said, citing our refusal to sign the 1982 Law of the Sea treaty regulating use of the oceans.
She doesn't deny that some threats require unilateral U.S. action, though that costs more than sharing burdens — even granting Trump's point about NATO allies shirking their fair tab. But as a first resort in international affairs, Schake says, "We should, as the British did, build institutions and establish international practices that bind others to our preferred practices."
Building, of course, is not this administration's forte, be it infrastructure or international institutions. The key test, Schake says, will be China, which is growing stronger and richer, all the while holding fast to an authoritarian government that envisions China at the center of a new international order.
Unless the State Department can convince Trump to tweet less and engage with allies more, we might have to deal with China replacing us. It's unclear how that'll work out: President Xi Jinping's strutting leadership sometimes ignores Schake's advice to play team sports, as when it unnerves its neighbors with aggressive claims to South China Sea waters and islands.
Unless the State Department can convince Trump to tweet less and engage with allies more, we might have to deal with China replacing us.
Russia is a much weaker challenger, Schake says. Still, it adds a vital corollary to our make-nice New Year's resolution. If we're going to use alliances to solve problems, we have to agree on what those problems are. But Trump is stiff-arming his own intelligence agencies as they probe last year's Russian election meddling.
"The result," says a Washington Post report, "is without obvious parallel in U.S. history, a situation in which the personal insecurities of the president — and his refusal to accept what even many in his administration regard as objective reality — have impaired the government's response to a national security threat."
Trump studiously avoids Cabinet discussions of the matter, The Post says, and is weighing whether to return two Russian compounds in the U.S. that Obama seized back to the Kremlin. Playing Putin's poodle: That's showing 'em that we've Made America Great Again!
Tillerson hasn't been the most steadfast Cabinet member — he waffled on whether he'd talk to North Korea while it blustered about nuclear war — but in this administration, adulthood is the best we can hope for. It's time for Tillerson to have a come-to-Jesus talk with his boss about a simple lesson: Nations get by with a little help from their friends.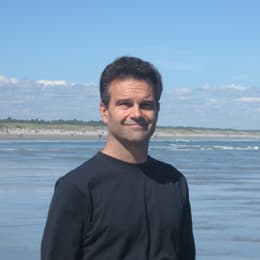 Rich Barlow Cognoscenti contributor
Rich Barlow writes for BU Today, Boston University's news website.