What Trump Is Selling — And What We Are Buying — Don't Match Up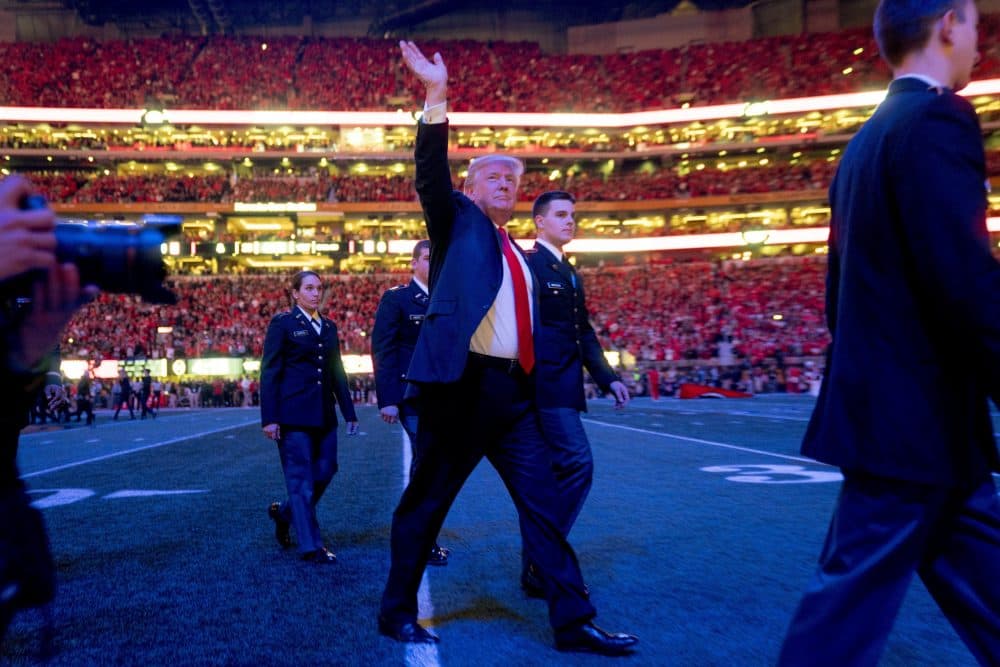 This article is more than 5 years old.
A year into the Trump presidency, a clear pattern has emerged. Our president is going to continue to say ignorant/offensive/racist stuff, to lie, and to boast like an insecure second grader.
Everyone gets this, even his various enablers, those who have invested in Trump and absorbed his moral degeneracy as their own.
But amid the distractions of his potty mouth, there is a more fundamental con playing out at the level of policy.
To put it bluntly: Trump's promises are worthless. And everyone, on all sides of the issues, knows that his promises are worthless.
Here's a short list of promises he broke. See how many of these golden oldies you remember:
*His tax plan would not benefit him or other rich people
*His tax plan would allow working parents to deduct from their income taxes childcare expenses for up to four children and elderly dependents
*He would "make our government honest again" and drain the swamp
*He would push for a constitutional amendment to impose term limits on all members of Congress
*He would not cut Social Security or Medicare or Medicaid
*He would provide six weeks of paid maternity leave to any mother whose employer doesn't provide the benefit
I could go on (and on) but you get the point.
It's hard to imagine this, but a year ago the president actually had the opportunity to keep a huge number of these campaign promises. Heck, he could have begun his presidency by pushing for bipartisan support to fund an infrastructure bill and battle the opioid addiction crisis.
Instead, he spent the year signing big, fancy-looking executive orders to deregulate business and ban Muslims and terrify immigrants and pull out of the Paris Climate Accords.
That's about as far as Trump's brain can travel: If I can undo anything sensible and compassionate Barack Obama might have achieved, I will have won.
Hey, it's wildly popular with his base! And Republicans in Congress are clearly willing to betray whatever standards of decency they possessed to secure his signature on the dotted line.
The truth is, we don't have a commander in chief. We have a marketer in chief.
The idea that Trump was a businessman who decided to run for office is a joke. He failed, over and over, as a businessman and became a marketer.
Then he became a reality TV star who played a businessman, while simultaneously slapping his name on beauty pageants, buildings and larcenous get-rich schemes.
This, in turn, is why media coverage of Trump — both as a candidate and as president — has been so misleading and anemic.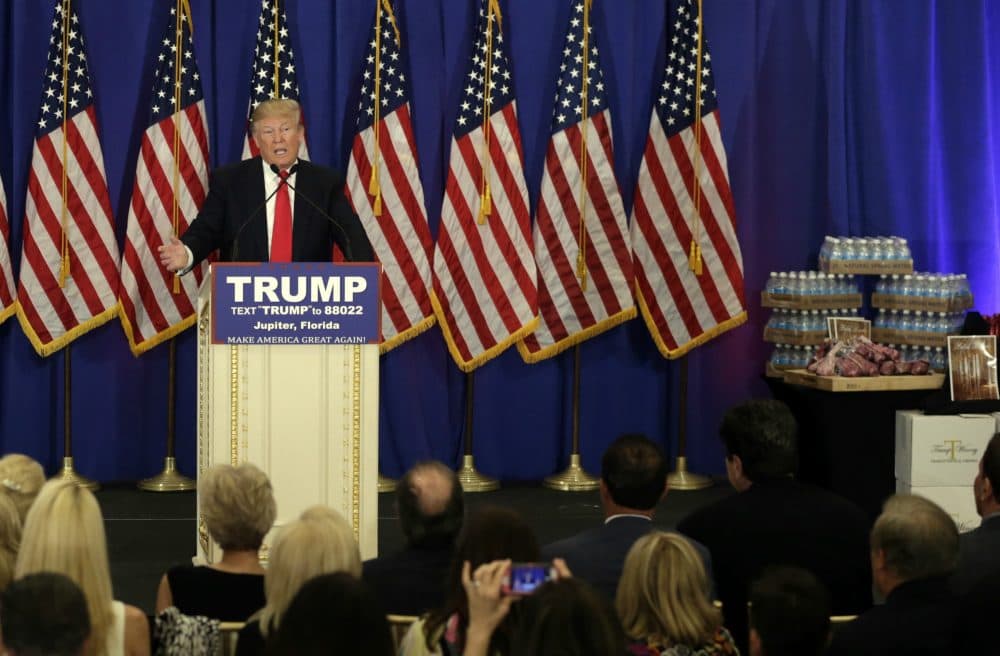 Even as they watch Trump speak next to a table laden with Trump steaks, water, and vodka, journalists continue to treat him like a traditional politician, transcribing his various marketing claims and presenting them as policy promises.
Trump has absolutely no interest in governing. He was born to sell. And the central product he's stuck with, as an elected official, is himself. (Consider all he could have done in his first year, with even a modicum of effort.)
As we head into a second year of his chaotic reign, journalists would do well to keep the focus on the real problems government should seek to solve, not the phony promises Trump issues to those desperate to maintain their faith in a faithless man.