This Is How To Take Action — And Stay Sane — In Trump's America
Like what you read here? Sign up for our twice-weekly newsletter.
---
Well, it happened. The Devin Nunes memo is out there.
Also, thousands of community health centers across the U.S. are at risk of losing their federal funding, no progress has been made on protecting the Dreamers from deportation, and New Hampshire just stopped a utility giant from building a powerline across the state.
All four of these developments took place within the span of one week. Each one could have profound consequences for vulnerable people, immediately or over time. And yet, at this moment, only the Nunes scandal is grabbing our collective attention and sparking furious public dialogue.
Welcome to Trump's America: a place where distraction, confusion and panic control the national (and local) conversation about what's going on, and what's important. The format of this discourse is episodic, just like the TV show that made Donald Trump a household name. Last week, the plot was DACA and immigration. Now it's Devin Nunes and House Republicans. By this time next Monday, another scandal will have stolen the spotlight. It could be as gravely civic as a bill to cut Medicaid and Social Security, or it could just be rumors that someone in the CIA has a copy of the Trump pee tape.
This is exactly what many of us have said to each other -- as a warning — ever since Trump entered the Oval Office one year ago.
"Don't get distracted."
What most people mean when they issue this warning is, "Don't let Trump's clownish behavior steal your attention from all the nasty stuff that Congress is doing." But that warning didn't take into account the speed with which the GOP House and Senate have acted to push all kinds of far-right legislation to Trump's desk, or the zealousness with which they've circled their wagons around Trump as Robert Mueller and the FBI get closer to questioning the big guy himself. And that's just the national stage. Local issues are practically invisible in this climate.
Contrary to what many believe, the greatest challenge (and danger) that we now face isn't a single issue or scandal: it's devoting consistent, proportional attention to all the important threads of American life. If we want to make it through the Trump era with minimal damage, we need to take make sure that the victims of America's next mass shooting aren't forgotten when Trump tries to get Deputy AG Rod Rosenstein fired, or when more states start adopting the Medicaid work requirements that Kentucky recently imposed on its poorest residents. However, trying to keep track of all this stuff alone is a pathway to going insane or getting burnt out. It's a monumental task that requires a new kind of self-delegation.
This can be done with an exercise that I call "drawing your fault lines."
What's a fault line? It's an issue that you care about and are ready to address in an actionable way. Drawing your fault lines is similar to "picking your battles," but not quite the same. The implication in "pick your battles" is that some fights are more important than others, whereas drawing your fault lines has nothing to do with how objectively "worthy" an issue is. The idea here is to focus on a few issues that you're ready to learn about, talk about, and act on with consistency.
Here's a snapshot of how this approach can look in everyday life. When I get up each morning and scan the news for topics to write about, I usually ignore the top trending story and I look for narratives that involve my three chosen fault lines: wealth inequality, climate change and racism.
I read at least one national story, a local one, and ideally, an article that explores intersectionality between these fault lines — such as this recent New York Times feature about newly minted Bitcoin millionaires using hurricane-devastated Puerto Rico as a laboratory for their economic experiments.
I save a little bit of bandwidth for paying attention to stories that could become a crisis and demand citizen action — say, Trump shutting down the Mueller probe — but 90 percent of my focus is dedicated to the fault line issues, regardless of how much they're trending.
This might sound like a simplistic prognosis for dealing with such strange and alarming times. But human beings are limited in their capacity to absorb scandals and urgency. The benefit of taking this approach is twofold. You're able to quantify your news consumption so that it doesn't take over your mind, and the news you do consume improves your ability to talk about the issues you've chosen as your fault lines. This makes you more articulate when you call members of Congress and encourage your friends and colleagues to do the same.
It makes you an advocate.
Follow Cognoscenti on Facebook and Twitter, and sign up for our twice-weekly newsletter.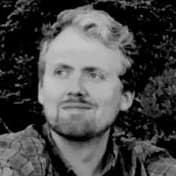 Miles Howard Cognoscenti contributor
Miles Howard is the author of "The Early Voters: Millennials, In Their Own Words, On the Eve of a New America." His next book will be about young people running for public office.