17 More People Are Dead. We Let It Happen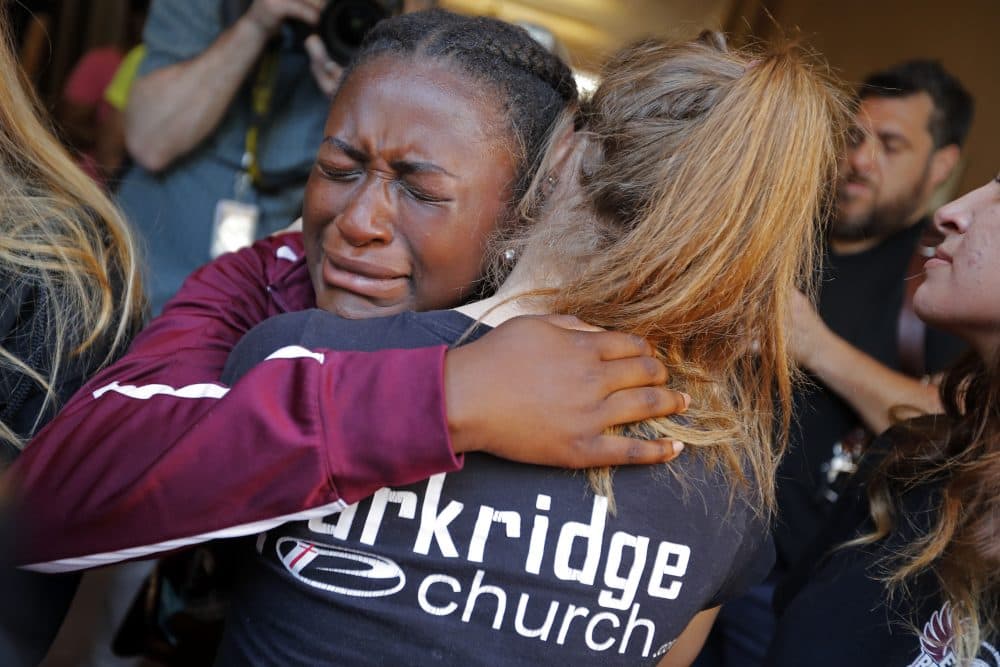 This article is more than 4 years old.
On Thursday morning, I heard a fellow on TV react to the mass murder of 17 high school students and teachers in Parkland, Florida by announcing that it was "one of the great political conundrums and puzzles" of our age that we live in a nation where angry, troubled men (and it is almost always men) can buy high-powered assault rifles intended for mass murder, while, in fact, most of our citizens want such rifles banned.
It is not a conundrum or a puzzle.
The math — both moral and political — could not be simpler.
Politicians, nearly all of them Republican, refuse to introduce or even debate common sense gun control measures because they receive huge donations from the National Rifle Association and other members of the Gun Lobby.
If you want a handy summary of just how much GOP politicians have received from the NRA, you can take a look.
But it's also worth noting the source of this list. It's not a major news organization. It's never even a journalist. It's a woman named Bess Kalb, who writes for a late-night comedy show.
The hallowed members of our Fourth Estate don't produce lists like this, I imagine, because reporting the plain facts in this case — that the GOP is awash in blood money — would send right-wing propagandists into a frenzy of defensive indignation.
To paraphrase one person on Twitter: How dare you use the senseless murder of children to protest the senseless murder of children.
Thus, it's left to folks like Kalb to offer the only sensible perspective: "This is not a political issue. This is not a Constitutional debate. This is a pandemic that's killing children. And it's perpetrated by hypocrites who preach a doctrine of 'life' but take money from a profit-driven gun lobby."
There's no mystery here. No conundrum.
Nine out of 10 Americans want background checks. The vast majority support a ban on assault rifles.
The only way those laws are going to be passed is if the politicians who refuse to pass them are voted out of office.
There are many factors that lead citizens to seek the refuge of violence. Any politician or pundit who endorses violence is a part of the problem. But we, the people, are the root of the problem.
This is not a failure of our national will. It is a conscious decision by millions of Americans to place tribalism, fear, intolerance and apathy above public safety.
Any politician or pundit who endorses violence is a part of the problem. But we, the people, are the root of the problem.
Given the publicity these mass shootings incite, and the way this publicity excites disturbed men who live in a country that happily supplies them the tools of mass murder, it won't be long before the next Parkland.
But again: it's too easy to blame politicians or the gun lobby or for-profit demagogues who retail paranoia. We know who those people are. We've known for years. If the slaughter of two dozen first graders wasn't enough to awaken their consciences, nothing will.
At this point, the ultimate blame for massacres like the one in Parkland lies with any American who voted for candidates who oppose common sense gun control.
Spare us your prayers, your excuses, your defensive rationalizations. None of the kids who died in Florida on Thursday has any use for them. Neither do those who survive them.