Trump's Decision On Iran May Be His Biggest Mistake Yet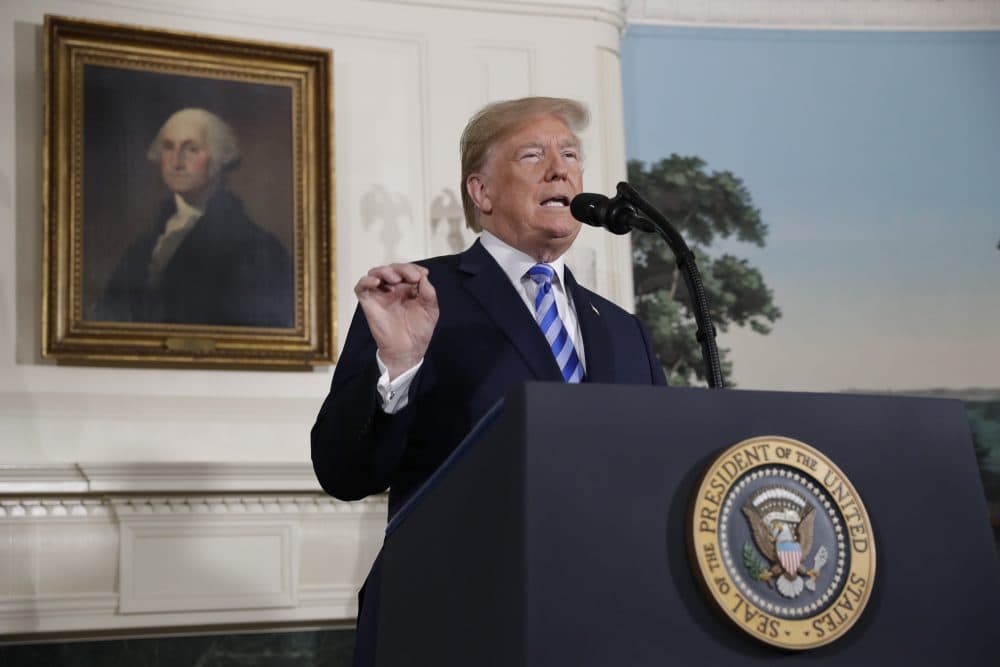 This article is more than 2 years old.
Donald Trump's scrapping of the Iran nuclear deal will likely, in the words of the New York Times editorial board, "allow Iran to resume a robust nuclear program, sour relations with close European allies, erode America's credibility, lay conditions for a possible wider war in the Middle East and make it harder to reach a sound agreement with North Korea on its nuclear weapons program."
All in a day's work when you've sworn to preserve, protect and defend.
That Trump doesn't heed the New York Times' counsel is not surprising, and I suppose he deserves credit for being honest. (That's not something you get to say often.) He's made no secret of his indigestion over the Iran deal, known formally as the Joint Comprehensive Plan of Action (JCPOA), that Barack Obama and our allies negotiated in 2015.
But in leaving the agreement, the president also brushed aside warnings from conservatives, including Pat Buchanan, who has mentored Trump in the art of waging culture wars. Buchanan argues, first and foremost, what Trump's administration has been unable to deny: "According to U.N. inspectors, Iran is abiding by the terms of the nuclear deal."
"Iran has never tested a nuclear device and never enriched uranium to weapons grade," Buchanan writes. (That's a key point. Critics who say our verification measures wouldn't catch Iran cheating if they constructed the hardware of a bomb admit that we would detect radiation from any illicit enrichment.) "Under the deal, Iran has surrendered 95 percent of its uranium, shut down most of its centrifuges and allowed cameras and inspectors into all of its nuclear facilities," he continues.
Toss in the fact that not only the U.S., but the Israeli military could wreak havoc on Iran if it cheated, and it seems unlikely Iran's mullahs would take the risk.
Speaking of Israel, didn't Prime Minister Benjamin Netanyahu just do a data dump that damningly documents Iran's continued push for nukes?
Um, no.
If you read beyond the headlines, you know the Israelis' proof involved Iranian lying about past weapons work. They had no evidence of violations of the current deal. As a history lesson, Netanyahu's barrage was a good argument for continued verification, but a lousy argument for killing the agreement.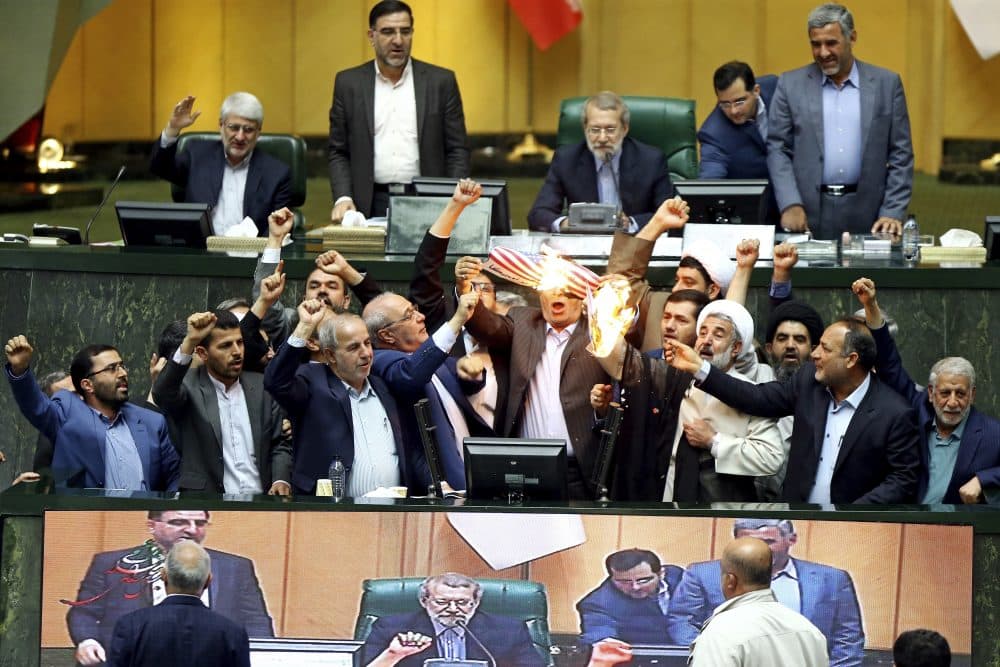 Equally specious is the criticism that the deal ended sanctions on Iran, so they now fund terror groups! Utopians may dream of solve-every-sin diplomacy, but the JCPOA's authors made no such claim. It was arms control, pure and simple, following in the history of such deals.
John Kennedy's 1963 nuclear test ban treaty didn't reform Soviet communism. Neither did Richard Nixon's various arms treaties or Ronald Reagan's 1987 INF treaty. You'll note that the Soviets nevertheless didn't nuke us and in fact lost the Cold War.
Leave aside that criticizing the Iran deal as imperfect is a breathtaking claim from Trump apologists who accept imperfections in a double-talking, bigoted, issues ignorant, credibly-accused letch. It's true that the accord isn't perfect; no deal is. (The Obama administration detected Russian violations of the INF treaty.)
But withdrawal won't enable the U.S. or its allies to address all the issues the old deal didn't cover, says another voice on the right. Reagan State Department adviser Abraham Sofaer opposed the JCPOA but says the best option now would be to take French President Emmanuel Macron's offer to work on Iranian misbehavior not covered by the nuclear deal.
Does the president really think bombing Tehran ... will turn down the heat on that boiling region?
Macron and other European parties to the agreement suggested negotiating a side deal on matters like Iran's support for terrorism and what will happen to any weapons program after the JCPOA expires in 10 years. But our president was more solicitous about Macron's dandruff problem than his foreign policy advice.
It's anybody's guess what our mercurial leader has in mind next. He might think reinstating sanctions will bring Iran back to the table for further concessions, but thus far there is little indication that nations who agreed to the 2015 deal, including China, France, Britain and yes, Russia, will back out. If Iran does resume its nuclear program, then what? Does the president really think bombing Tehran and risking yet another Middle East war will turn down the heat on that boiling region?
The Times editors and others predict a boomerang blow to the North Korean summit from Trump's decision. The argument goes that Kim Jong-un won't risk signing an agreement with major concessions, now that he sees how briskly Trump walks away from deals.
We'll see. Our president may have just frittered away his Nobel Peace Prize.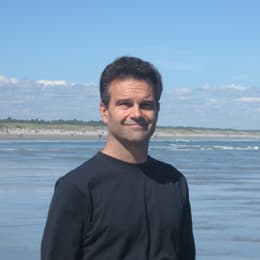 Rich Barlow Cognoscenti contributor
Rich Barlow writes for BU Today, Boston University's news website.