When White Privilege Turns Toxic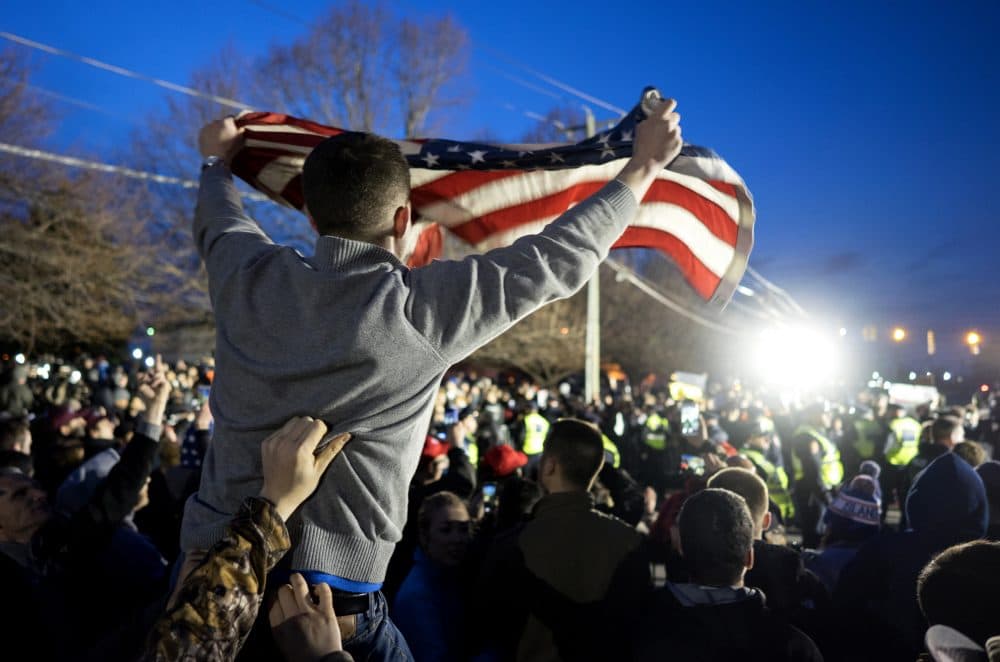 This article is more than 4 years old.
Last week, I went on a radio program to discuss my new book, which attempts to document the various bad stories that led to the election of Donald Trump. By "bad stories," I mean stories that are fraudulent, selfish, willfully naïve and/or intended to sow discord.
Most of what our current president says fits into one of these categories, which is why I've urged journalists to stop publicizing his tweetstorms and focus on his actions — enriching special interests, targeting vulnerable communities, etc.
As it happened, the show featured an open phone line, so I could talk with callers. A man named Mark phoned in to defend his support of Trump. He wanted everyone listening to know that it was unfair to judge Trump supporters because he himself had "never had a racist or misogynist thought in his life."
I asked Mark why had he voted for a candidate who routinely made racist and misogynist statements. Mark explained that the central reason he had voted for Trump was because he felt "condescended to" by the left.
Mark -- a member of the most privileged demographic in the entire world -- viewed himself as an exalted victim.
Of all the justifications I've heard from Trump supporters, this one is by far most pervasive — and revelatory. Let's call it Toxic White Privilege Syndrome (TWPS).
TWPS fascinates me because it's so completely divorced from what we tend to think of as rational political thought or behavior.
To his credit, Mark did eventually mention his support for Trump's anti-immigration agenda. He insisted that America — which deported more undocumented workers under Barack Obama than any other president — had failed to secure its borders.
But the primary purpose of his call had nothing to do with defending Trump's signature policies (i.e. massive tax breaks for corporations, deregulation of the fossil fuel industry, etc.) or his conduct in office. Mark was more interested in defending himself. 
By the logic of TWPS, Mark — a member of the most privileged demographic in the entire world — viewed himself as an exalted victim. Not because he'd ever been racially profiled by the police or discriminated against in the workplace and had his family torn asunder by immigration officials. But because others were holding him accountable for his support of an openly racist and misogynistic politician.
This is how TWPS works. It's best thought of as a kind of emotional Ponzi scheme. The more Trump makes offensive and fraudulent statements, the more he offends our common decency, the more his supporters are looked down upon. The more they're looked down upon, the more ardent they become in their devotion.
Trump's true calling is not as a politician, or even a brand manager. He's the world's greatest promoter of TWPS, a man who embodies the idea that being white and privileged and selfish means never, ever having to say you're sorry. For anything.
This is what makes him so alluring to other white people. He sets the bar so low in terms of public conduct that guys like Mark can actually regard themselves as virtuous by comparison.
... they demand the world's sympathy while offering sympathy to no one beyond themselves.
What makes the Marks of the world so distressing to encounter is the extent to which they demand the world's sympathy while offering sympathy to no one beyond themselves.
This mindset represents a precise repudiation of the ideas Jesus preached in the Sermon on the Mount, in which He asked his followers to take moral responsibility for the suffering of others, to care for the poor and the sick, to be generous and merciful.
Trump's entire life has been one long Sermon from the Gutter.
His political rise is a testament to the enduring power of TWPS, which the modern conservative movement has cultivated, and consciously weaponized in response to the browning of America.
Something tells me Mark doesn't support the Black Lives Matter movement. Why? Because he knows for a fact that nothing in the entire world matters more than white feelings.