When The Infirmities Of Age Render Us Exiles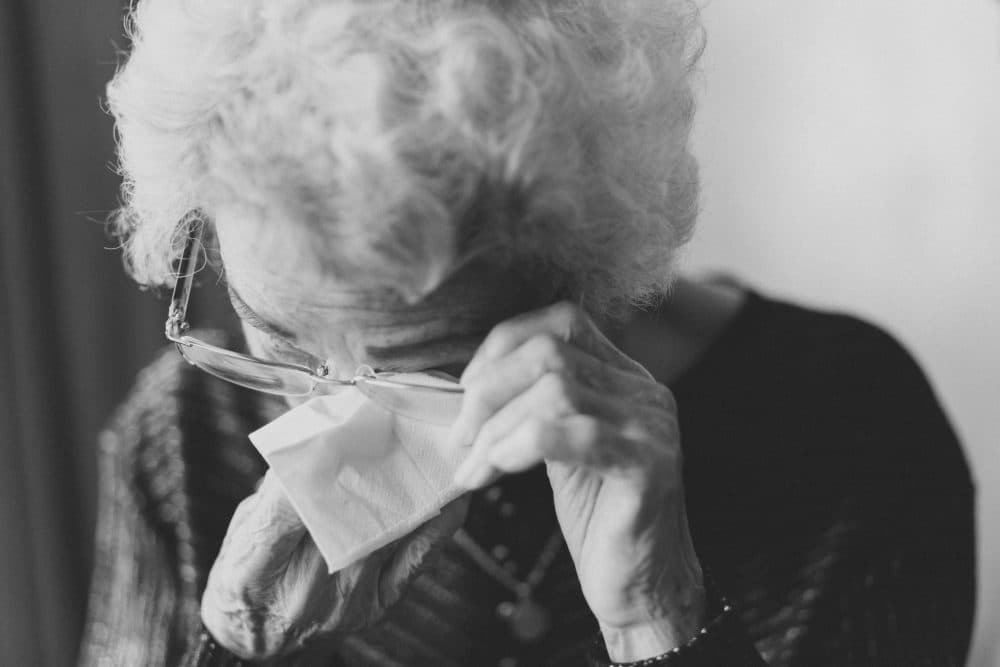 This article is more than 2 years old.
In 2014, at the age of 85, my mother lost two of her front teeth.
"When I looked in the mirror, I saw a caricature of myself," she wrote in an article for the literary journal published by residents of her independent living community. "I had become a matronly, decidedly unglamorous old woman. I was mortified."
She wrote this in the midst of a bitter debate raging in her facility about whether rolling walkers that double as wheelchairs, called rollators, should be allowed in the communal dining room. Some able-bodied residents argued that these devices were not only aesthetically displeasing, but cluttered up the narrow passages between the linen-bedecked tables.
It was a matter of safety, they said. A matter of appearance.
My mother ... recognized that the infirmities of aging should not be a source of shame.
But really, some (not all) residents calling for the ban were frantically trying to distance and differentiate themselves from the people who needed their rollators to get around — you know, those people, the old people.
My mother, an astute observer and always keenly sensitive to social injustice, recognized that the infirmities of aging should not be a source of shame. But she was also self-aware enough to recognize that she wasn't immune to it.
Though her apartment was adjacent to the assisted living building, my mother didn't set foot in it for eight years. That's where you went, she and all her friends believed but rarely said, when you were disabled, demented, dependent. Assisted living represented an exile just slightly less mortifying than a leper colony.
So when the progression of her Parkinson's disease made it impossible for her to dress or bathe herself without help, her move to assisted living made for a painful transition. "I am no longer the active, energetic person I was," she'd written in that 2014 article. "I am having to learn how to identify myself in terms of who I am rather than what I do, and this is difficult."
Indeed it was.
For the first few months, she privately complained about the stuporous silence of some of her tablemates at meals. She bemoaned her decision to move as a terrible mistake, a submissive step down the social ladder dictated by her physical decline.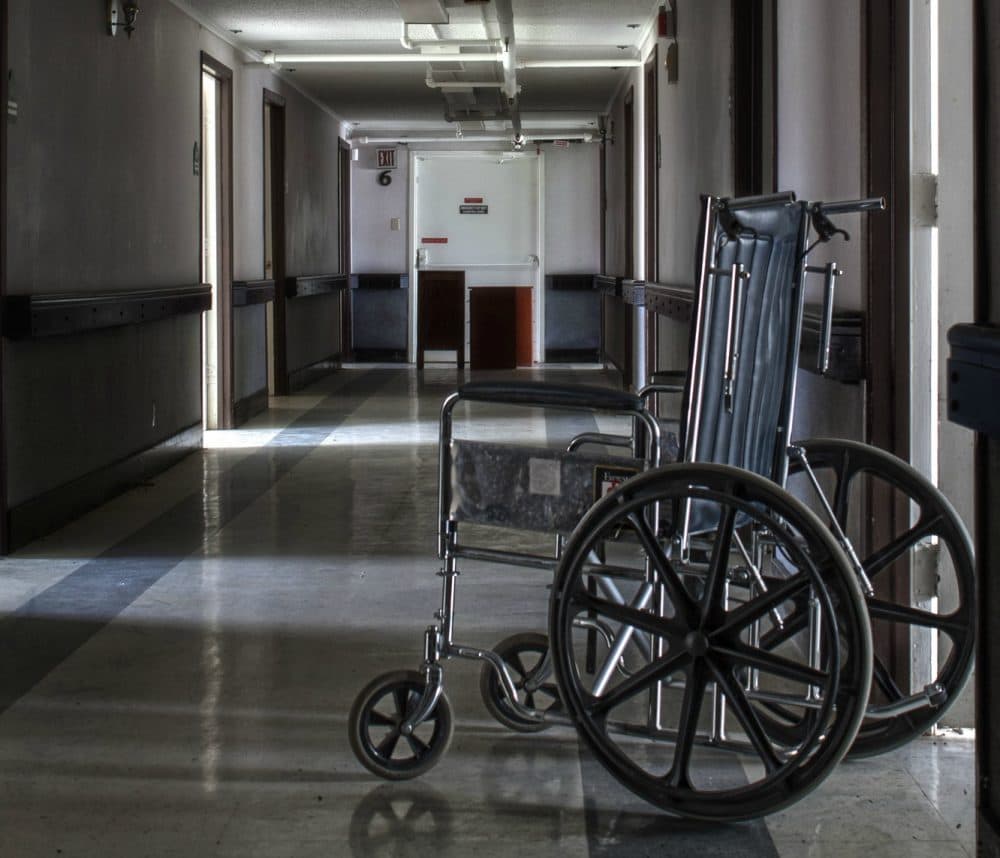 Gradually, though, she adapted. She found friends — lively people who shared laughs, sorrows, and occasionally, fears. She clung to the fact that at least she was still basically independent, a free agent and not a patient in the chronic care hospital that was the last stop on the continuum.
"Your mother's an amazing woman," her admiring friends had often told me over the years. She'd been larger than life, an artistic, passionate force of nature who'd been a social magnet wherever she went. That's why when she'd first moved to assisted living, I dreaded wheeling her past her old dining room where many of her old 'independent living' friends still gathered.
When they asked her how she was doing, she'd answer "Not great," then artfully turn the conversation to their lives. But when they saw me, unaccompanied, and asked the same question, I'd too often answer them with false bravado, assuring them that sure, my mom was slowing down a little, but generally okay.
I was protective, defiant, but still longed for my mother to be one of the cool kids.
It was a lie that comforted nobody, not even me. The reality was, that in short order, my mother could walk only the shortest of distances. Her smile, though still radiant, was hopelessly marred by the loss of more teeth. She couldn't cut her own food, and lost half of it on the way to her mouth. And her deterioration — largely physical, but increasingly mental -- didn't just grieve me. It embarrassed me on her behalf. I was protective, defiant, but still longed for my mother to be one of the cool kids.
The curious, playful, whip-smart and loving woman who'd raised me was still in that failing body. But as her energy dwindled the right words increasingly eluded her, she was painfully aware that the inner fire that had animated her for 89 years was dissipating down to embers. Even so, she had the courage to recognize that she was becoming one of the people she'd scorned when she first moved there — and the grace to feel ashamed of that.
In the last few months of her life, as she barreled downhill at an astonishing pace, it was a relief for us both to acknowledge that she was ready to die. Still, when I wheeled her past the assisted living dining room to the chronic care hospital where she spent the final days of her life, I looked with longing at my mother's new and last friends, chatting and eating together. They were still functioning adults whose reliance on others was still largely private, even secret.
When I greeted my mother's friends at her memorial service, some came unescorted, while others were wheeled in by helpers. They were old people, end-of-the-line people — some knobby and some flaccid, some mobile and some wheelchair-bound, some lucid and some wandering — but all able to show their love, mourn their losses and find some joy in each other.
I felt proud my mother had been one of them.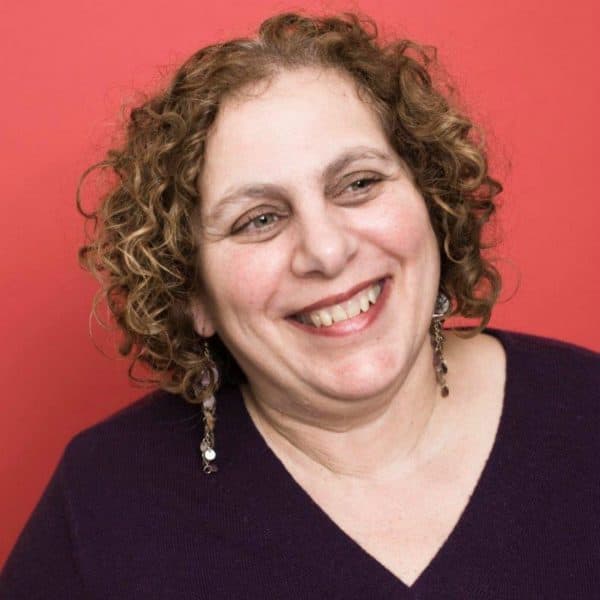 Julie Wittes Schlack Cognoscenti contributor
Julie Wittes Schlack writes essays, short stories and book reviews for various publications, including WBUR's Cognoscenti and The ARTery, and is the author of "This All-at-Onceness" (Pact Press, 2019).