My Mother Was A 'Hidden Child' During The Holocaust. She'd Be Horrified By What's Happening At The Border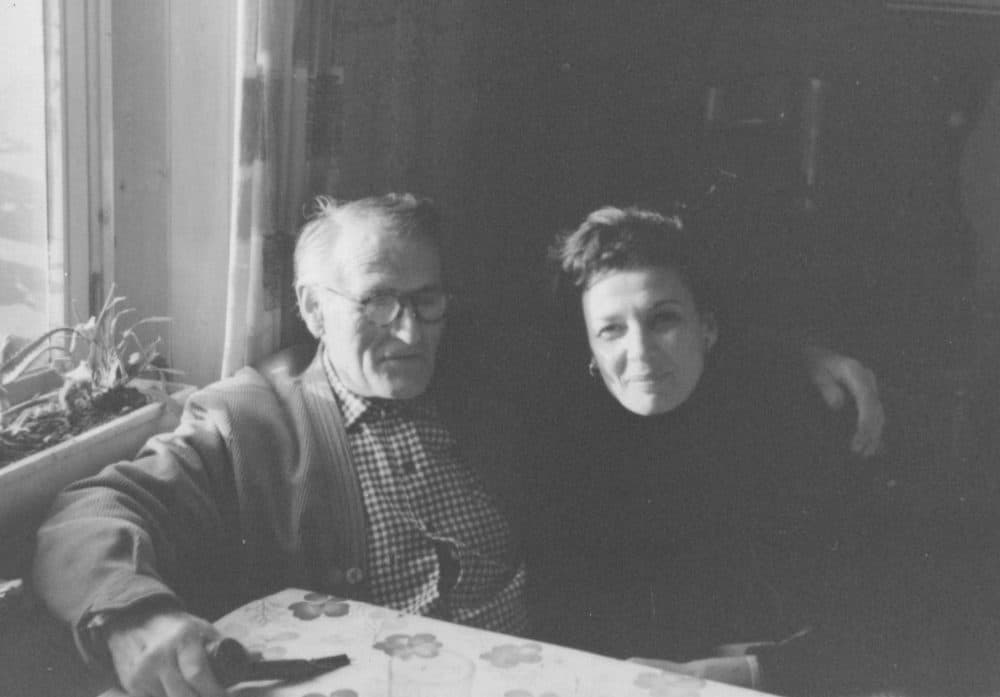 This article is more than 3 years old.
President Trump has signed an executive order ending family separation at our southern border. Until further notice, asylum-seeking families will be incarcerated together in facilities to be scouted or built while their cases are adjudicated. Although the president had vowed to stay firm on his zero-tolerance policy, this week, he swerved into reverse, saying, "I didn't like the sight or the feeling of families being separated." But the president could not be soothed. At a rally hours later, he launched into another xenophobic call-and-response performance.
The crisis is not over. The kids are not alright. The images and piercing sounds of sobbing toddlers may recede from our 24-hour news stream. International public outcry may go to mute. But what about 2,300 children still interned in tent camps and abandoned Walmarts? How will the Department of Homeland Security reunite them with their parents, processed as criminals in cages on the Rio Grande border? Is it true that every parent and child is wearing a bracelet marked with his or her "alien number"?
The behavior of this administration is chilling for me, the daughter of Holocaust survivors from Belgium.
During World War II, thousands of Belgian Jewish parents had no choice but to entrust their children to courageous saviors like Andrée Geulen-Herscovici, a schoolteacher who transferred them to Christian families, monasteries and convents. Using a series of notebooks, she created ingenious codes and false names to preserve and shield identities, hoping to reunite children and parents after the war. Numbers were the preferred system of the Nazis, renowned for their ghoulish efficiency.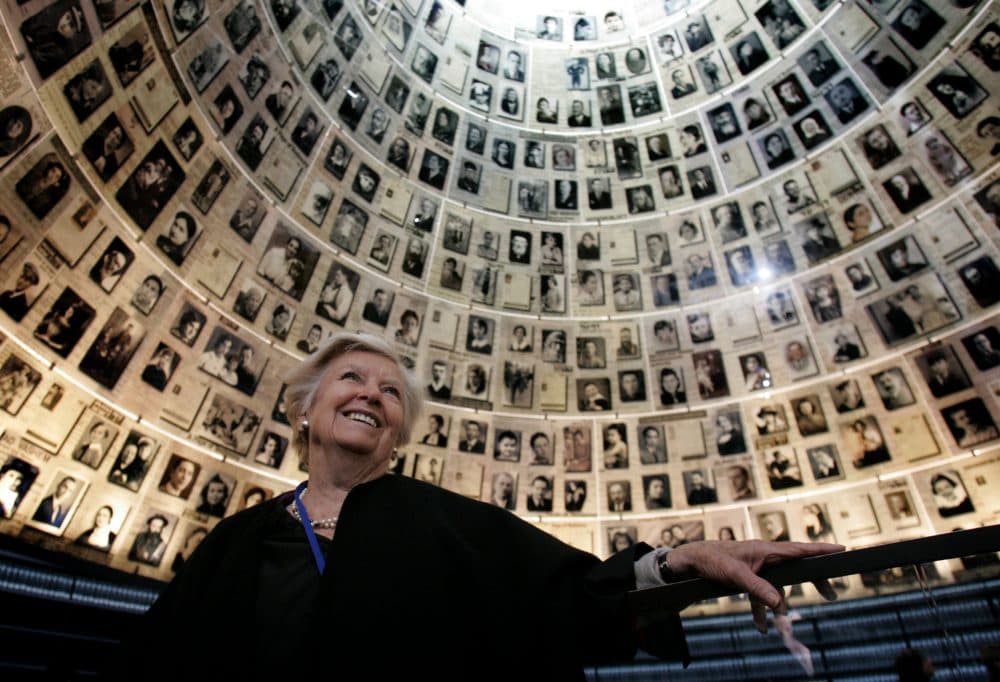 My late mother, born Paulette Shafran, appeared among the names in those secret notebooks. As Paulette Francois, she was the most fortunate of survivors. In August 1942, as the Gestapo roundups intensified, she and her mother, Fanny, fled Brussels for a village near Waterloo where they were hidden by engineer Fernand Esnault. They were complete strangers but immediately became part of the family and remained until the Allied liberation in September 1944. In Paulette's words, "They never treated us as too much or a burden."
My mother was also fortunate to be hidden with her mother. She never failed to mention that their ongoing, intimate bond preserved her emotional resilience throughout the war.
I cannot imagine the heartbreaking choice of relinquishing a child. Because of that sacrifice, most of Belgium's hidden children were saved, though many parents perished. But the trauma of separation lingered for decades.
When my mother attended the first-ever Conference of Hidden Children in New York in 1991, a gathering of 1,600, she was moved by their collective survival but deeply saddened by the suffering of adults wrenched from their families. People pinned notes on bulletin boards, seeking siblings or anyone with a shred of memory about their birth parents. Some described the blessing of benevolent caregivers. Others endured very spare or abusive conditions. People whose surviving mothers and fathers retrieved them spoke of walled-off emotions and the difficulty of rekindling former affections. Even my optimistic mother struggled in the immediate aftermath. Despite the joy of liberation, Paulette quarreled often with her father, who had been hidden elsewhere and emerged a bitter man. But her adolescent battles paled next to testimonies about the inability to form lasting ties, about persistent grief, rage, anxiety, depression, eating disorders and alcoholism and all the signs of what we now call post-traumatic stress disorder.
The administration has described its zero-tolerance policy as "consequence delivery." To grasp the true consequence of early traumatic experience, listen to pediatrician Dr. Nadine Burke-Harris, whose TEDTalk, "How Childhood Trauma Affects Health Across a Lifetime," has been viewed more than four million times. Burke-Harris is unequivocal: "Exposure to intense, frequent, or sustained stress without the buffering care of a supportive adult, changes children's brains and bodies — disrupting learning, behavior, growth, hormones and immune systems." It will come as no surprise that parental separation ranks high on the index of Adverse Childhood Experiences, leading to chronic disease and mental illness at every stage of the life cycle.
Over the past month, the Department of Health and Human Services claimed to adhere to "best practices" in child welfare. Commercial operators and nonprofit organizations have been enlisted to provide food, medicine, exercise and education in "tender care shelters." But games and snacks can't compensate for rupturing the parent-child bond. Now with both parents and children in mass detention, the administration again demonstrates willful ignorance of healthy family function.
Meanwhile, family separation continues. On Wednesday, as the ink was drying on Trump's executive order, U.S. Immigration and Customs Enforcement arrested nearly 150 undocumented meat-plant workers in rural Ohio. Mothers and fathers were hauled away instead of picking up their kids at schools and daycare centers. Who knows what new impulse or cynical negotiation tactic the president will seize upon next week?
Our country already has damaged more than 2,000 lives, despite this new proclamation. To hope for the best is to hide from the truth. Speak up. Step out. Insist that we heal those children and protect the rights of asylum-seekers, enshrined in U.S. and international law.
My late mother would turn 91 this week. She was a splendid raconteur and her experience as a hidden child was the signature narrative of her life. I miss her more than words can say. But the idea of her witnessing these crimes against humanity on American soil is more tragic than her absence. She is resting in peace. We cannot.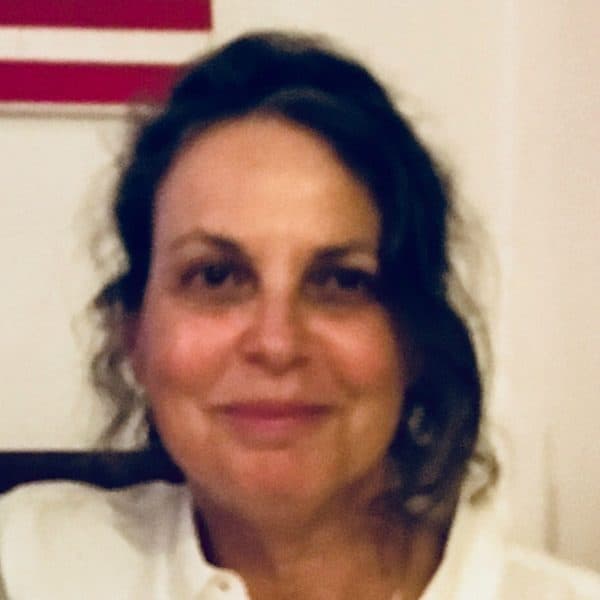 Edith Goldenhar Cognoscenti contributor
Edith Goldenhar is a strategist and writer in the social sector.