Sexual Misconduct Isn't Moonves's Only Transgression
Thanks to a lengthy investigative report in the New Yorker by Ronan Farrow, who won a Pulitzer for his work on Harvey Weinstein, we now know that half a dozen women have accused CBS chairman Les Moonves of sexual harassment.
As one the most powerful men in television, Moonves championed Hollywood's response to the #MeToo movement last year, all while earning nearly $70 million. Four women allege that Moonves forcibly touched or kissed them during meetings. All say they suffered professionally because they refused his advances. He remains in his post for now, while the company investigates the claims against him.
But as with so much in the Trump era, what marks Moonves as a world-class cynic isn't only his pattern of alleged private transgressions, but his very public embrace of money over morality.
Consider what Moonves had to say about the fractious Republican primary battle back in February  2016, at a media conference sponsored by Morgan Stanley.
"Man, this is pretty amazing," he crowed. "Who would have thought this circus would come to town? It may not be good for America, but it's damn good for CBS." At this the room burst into laughter. "The money's rolling in and this is fun."  
Referring to a particularly crude GOP debate broadcast by CBS, Moonves added, "They're not even talking about the issues—they're just throwing bombs at each other … I've never seen anything like this and this is going to be a very good year for us. Sorry, it's a terrible thing to say, but bring it on, Donald, go ahead. Keep going."
It might be instructive to line up these comments against CBS's social responsibility statement, which reads in part:
CBS Corporation strives to use its power and reach for the public good. Its commitment to quality news coverage, community outreach and support, public service announcements, diversity efforts and socially responsible content across all its divisions has earned CBS the distinction of being a public trust.
Right.
But to single out CBS and Moonves isn't quite fair. After all, virtually our entire Fourth Estate made a pact with the Trump campaign. The terms of the deal were pretty simple: saturation coverage in exchange for ratings.
Over at CNN, president Jeff Zucker, was already familiar with the profitability of promoting Trump.  Zucker was the man who struck gold in the 1990s with "The Apprentice," a show that recast Trump — a famously failed real estate mogul — as the ultimate savvy CEO.
... virtually our entire Fourth Estate made a pact with the Trump campaign ... saturation coverage in exchange for ratings.
The larger pattern here goes far beyond the Moonves and Zuckers of the world, though. Virtually every precinct of our free press now operates on a for-profit model. The central question guiding editorial decisions is no longer "What stories will serve the public good?" but "What form of coverage will aggregate attention for the sponsors?"
Back in the days of the Fairness Doctrine, our broadcasters were required to serve the public good. In the absence of any government regulation, the media has become a frantic adjunct of the entertainment business.
This is why our major newspapers never bothered to question why Russian hackers were stealing information intended to smear the Democratic presidential candidate. Instead, they published the most salacious items — in essence, doing the bidding of Vladimir Putin.
It's why once respected journalistic outlets continue to cover the President's tweets, as if his childish rants were, by adult some definition, "news." It's why networks continually devote precious resources to rehashing blatant misinformation and lurid conspiracies.
This all boils down to accountability.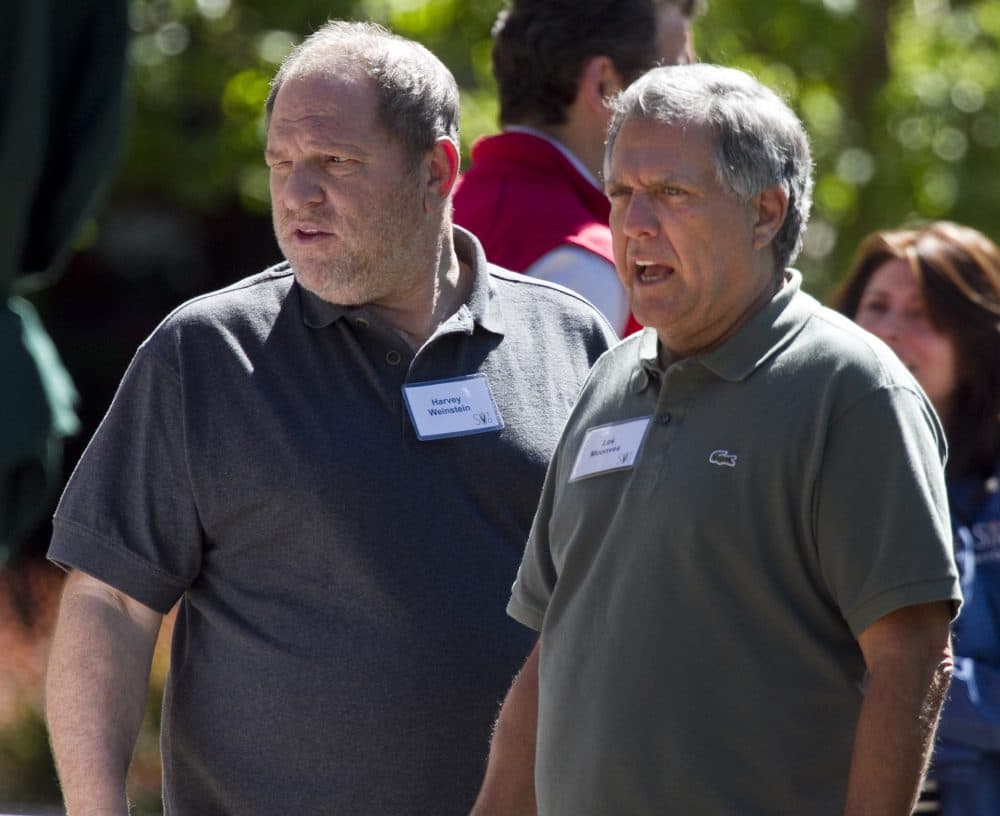 Moonves should be held accountable for his allegedly abusive conduct in private. The board of CBS announced earlier this week that it was selecting "outside counsel to conduct an independent investigation" into the matter, a decision assailed by legal analysts who argue that such an investigation is tainted so long as Moonves remains at the helm.
But he should also be held accountable for his public statements, which clearly place profits before country. Heck, why not hold all media companies accountable? Given the power of the media to shape our public discourse, the FCC or Congress should impose regulations that prevent companies from becoming for-profit propagandists.
And while we're at it, we should hold ourselves accountable, as citizens, for our own media diets. After all, the reason guys like Moonves can joke to a room full of Wall Street execs about how much money is rolling in, is because we buy into his belief that politics is nothing more than another product to entertain us.