I Keep Trying To Understand Trump Voters, But I Keep Failing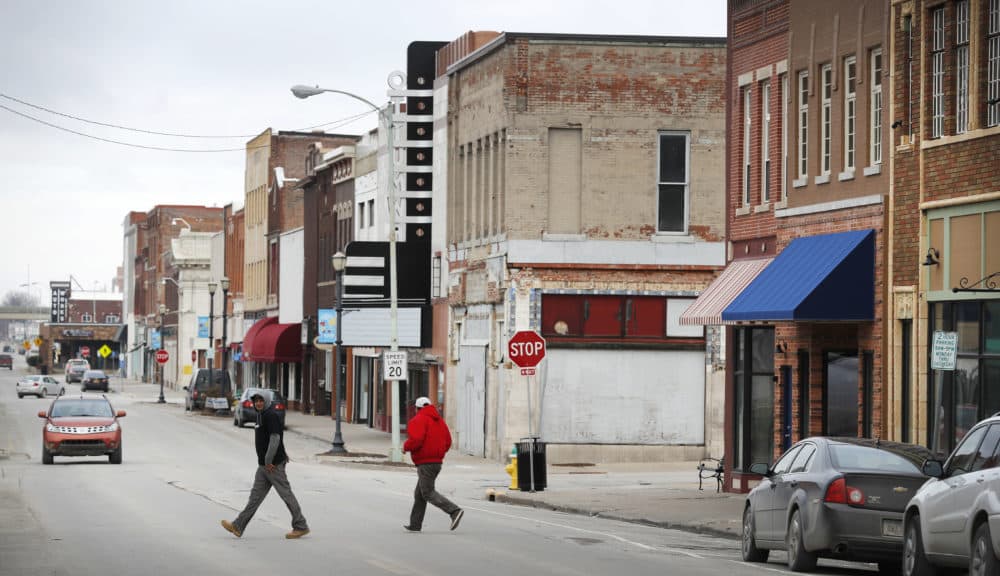 This article is more than 4 years old.
"In a period of political tumult, we grasp for quick certainties," writes Arlie Russell Hochschild in "Strangers In Their Own Land," a deeply researched and prescient study of Tea Party activists in Louisiana. "We shoehorn new information into ways we already think."
Thus it comes as no surprise that a recent Pew survey found that approval ratings for Donald Trump have been remarkably stable. Thirty-nine percent of Americans approved of his job performance in February 2017, shortly after he took office, and despite all that's transpired since, that percentage today is almost completely unchanged. And the partisan divide in perceptions — with 84 percent of Republicans approving of Trump's job performance, compared with an average of just 7 percent of Democrats — is also notably fixed.
It would seem that our innate tendency is to see what we want to see, to absorb what chronicles and reinforces what we feel. Hochschild explores this phenomenon as a "deep story," the tale we construct and tell ourselves to create coherence, to explain our values, hopes and disappointments. The story we tell ourselves may not be entirely accurate, but nonetheless feels true.
Tired of hearing just my own rage and despair amplified, I wanted to heed Hochschild's exhortation to break through the "empathy wall" that "can make us feel indifferent or even hostile to those who hold different beliefs." I read her book to understand the deep story for the right, the narrative that enables roughly four in 10 Americans to support Donald Trump, even though a majority say they don't like the way he conducts himself as president.
In Hochschild's telling, the conservative right's deep story is about standing in line to get to the summit of a hill, where you'll finally realize the American Dream of prosperity and security. The line moves slowly, but despite your lack of progress, you feel proud for not complaining, knowing that you're tenacious and patient. But now, as if the line wasn't already moving at a snail's pace, you see other people — women and African-Americans and recent immigrants — cut the line. Where's the fairness in that?
So here you are, Hochschild explains, increasingly outnumbered and victimized. But if you say that you're being discriminated against, you'll sound like a whiner! No, it's better to characterize them, those people who cut you in line, as rapists and criminals. As job-stealing parasites infesting the homeland. That way you get to blame not yourself, not the one percenters hiding behind the crest of the hill, but those people for your own lack of progress. That way you get to hold on to your self-respect.
Each story feels right to the people living in it, and equally twisted to those that don't.
Those of us who despise Donald Trump and are increasingly contemptuous of Republicans make emotional sense of our lived experience through a very different story. In my story, people of my political persuasion, whether born into privilege or poverty and prejudice, regard our recent history as an attempt to replace a hierarchical line with an egalitarian circle. We see our efforts to redress historical wrongs, to champion diversity and economic fairness in the last 50 years not a steady erosion of American values, but as a gradual realization of them. We agree with our conservative counterparts that the "American Dream" is increasingly unattainable, but blame the 1 percent and the capitalist system on which they gorge, not the destitute or working poor.
Sure, liberals are prone to be self-congratulatory. But we're far more angry and despairing when we see our efforts to make a better world relentlessly undone, when we're forced to question whether all the gains we thought we'd achieved — civil rights, women's rights, environmental protections — were just a detour, a blip, a self-deception. And how and why should we reconcile ourselves to the rising likelihood of racist violence faced by the black men and women in our ranks?
Each story feels right to the people living in it, and equally twisted to those that don't. Is there any way to reconcile them or find common ground?
Maybe we can create a new, less divisive plot to explain where we've been and where we need to go.
In her series of columns for the Boston Globe based on her ongoing conversation with 500 U.S. voters, Diane Hessan quotes Trump supporters who freely share their discomfort with him as a person, with his tweets, even with some of his policies, but berate liberals and the mainstream media for failing to give Trump credit where they think it's due. They point to the soaring stock market and dropping unemployment numbers and tax breaks as positive accomplishments that the political left refuses to acknowledge.
I don't think any of these "achievements" are positive. But even if I did, the president's relish in fanning hatred and division vastly overshadows them. And while I appreciate Hessan's identification of issues like infrastructure, deficits and opposition to family separation where the left and right might find common ground, I can't get past the hateful culture that Trump is unleashing and stoking. The fact that his supporters are willing to overlook his incitements to violence and dissidents and the press, and to tolerate his refusal to denounce white supremacists, tells me the divide between and pro- and anti-Trump voters is not about trade, taxes or immigration policy, but fundamentally and viscerally, about race and privilege.
That's what I believe. But I'd love to be proven wrong.
How can we make sense of our perceptions and experience without dehumanizing each other? In "Notes for a Hypothetical Novel," James Baldwin wrote that "in order to have a conversation with someone you have to reveal yourself." When I look in the mirror, I see someone who has grown too comfortable and complacent and condescending. But I also glimpse someone who is aspiring for intellectual honesty, and is trying to leave the world better than I found it. I see someone who, though repeatedly failing, is still trying to scale Hochschild's "empathy wall."
So Trump supporter, if you're still reading this, I ask that you look in the mirror and unflinchingly report to yourself what you see. Then tell me. Maybe we can create a new, less divisive plot to explain where we've been and where we need to go.
After all, every good story needs a healthy dose of dialogue.
Correction: An earlier version of this essay misstated the number of Americans who support President Trump. We regret the error.