Democrats Must Fight Kavanaugh's Nomination Before It's Too Late 
When the president nominated Bret Kavanaugh to be the next Supreme Court justice, most observers predicted a massive fight against his nomination. That fight has yet to materialize.
Democratic politicians and activists are concentrating on the mid-terms instead, which is to say they've taken their eyes off the ball. Again.
The facts here are pretty simple: Kavanaugh, if confirmed, would shape the court for a generation. Long after our reality TV POTUS is gone, his "legacy" would live on in the form of a pro-corporate, anti-union judiciary in which judges are but an extension of the billionaire donor class that underwrites the modern GOP.
Media companies are, these days, too focused on staging pundit brawls about profane tweets to document the stakes of a Kavanaugh confirmation.
For this reason, Democrats need to take immediate action, before their Republican colleagues once again outmaneuver them. That means seizing control of the narrative by promising the media what it lusts after: a fight.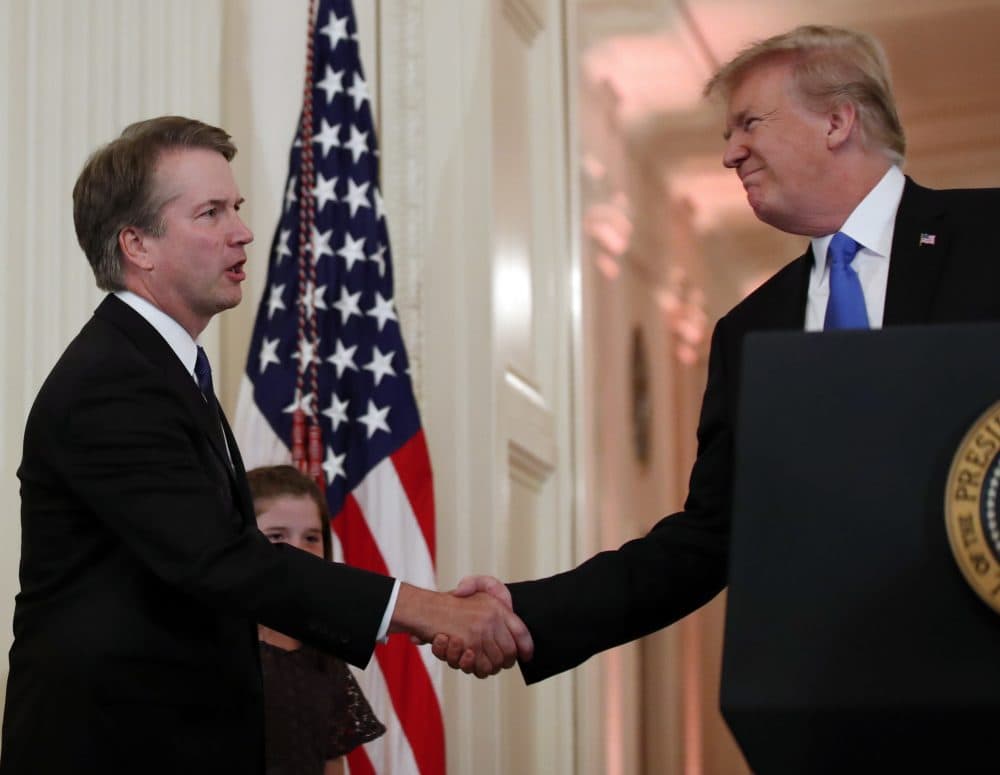 Every single Democrat in Congress should gather on the steps of the Supreme Court and explain to the American people what's going on here:
That the GOP — by means of naked intransigence — already has stolen one seat on the high court and won't get another.
That Kavanaugh is an illegitimate pick, nominated by a president who lost his election by three million votes and who is currently under criminal investigation for obstruction of justice and conspiracy to subvert our democracy.
That Kavanaugh himself would serve not as an impartial jurist, but as a hyper-partisan legal bodyguard for a demagogue president so venal and mistrusted that he has resorted to forcing his employees to sign illegal non-disclosure agreements.
That Kavanaugh would twist the Constitution into knots seeking to protect the president from being questioned by Special Counsel Robert Mueller. We know this for a fact because Kavanaugh — who once worked as one of Kenneth Starr's legal attack dogs — has since had a change of heart, and wrote in 2009 that Clinton should never have been investigated. Why? Because indicting a sitting president "would ill serve the public interest, especially in times of financial or national security crisis."
That, even more galling, we know that Kavanaugh spoke out against the Supreme Court's unanimous decision to release the Watergate tapes. In other words, he believes that the president is above the rule of law.
That Kavanaugh flat-out lied to Congress when he was initially confirmed to be a federal judge, which is a crime. And did so in relation to this nation's efforts to torture human beings.
That Republicans are attempting to rush his nomination without allowing the American people to become familiar with the radical decisions Kavanaugh made as a judge.
That Kavanaugh's confirmation would essentially criminalize reproductive rights for women in this country, while upholding the only coherent policy aim of the Trump administration, which is to privilege corporate rights over human rights.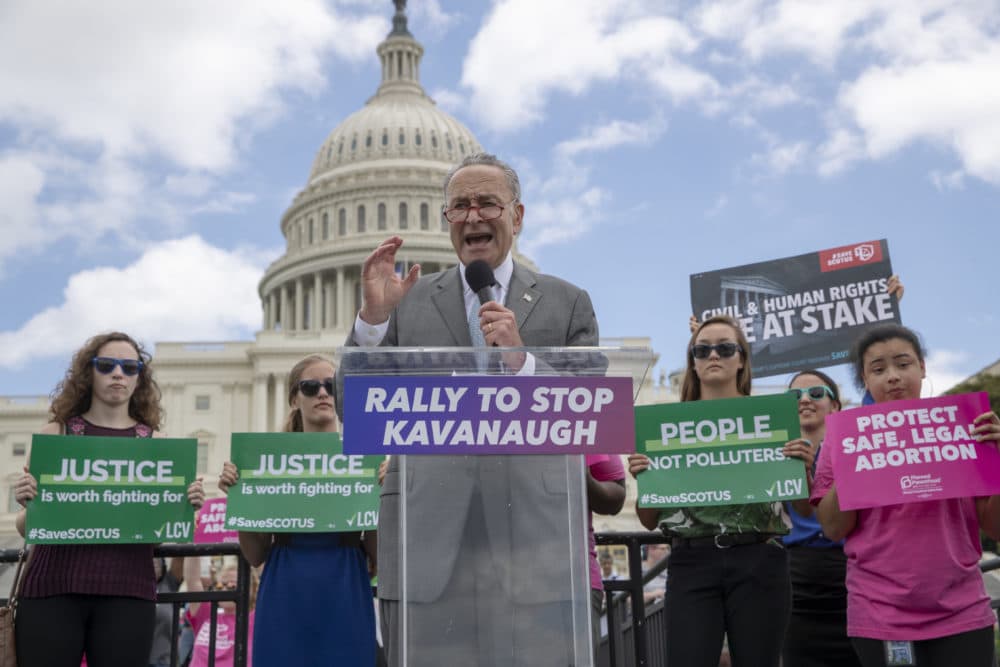 Democrats must take this stand because they have a moral obligation to articulate what is truly happening here, and to do everything they can to stop this illegitimate nomination.
Rather than carting out the usual suspects as speakers (politicians who will be regarded as partisan) they should allow regular citizens to speak: a young woman from a Red state, for instance, who became pregnant after a sexual assault, and who would, if Kavanaugh is confirmed, be forced to carry that pregnancy to term. Or a citizen in rural Kentucky who will lose his or her federally-subsidized health insurance. Or a union member whose efforts to organize for better pay and working conditions will be under assault.
Democrats may not "have the votes" to block Kavanaugh. But if they want to galvanize voters of good faith for the mid-terms, they should go down fighting, tooth and nail.